Revitalised BTCC with 32-car grids is a great day out for motorsport fans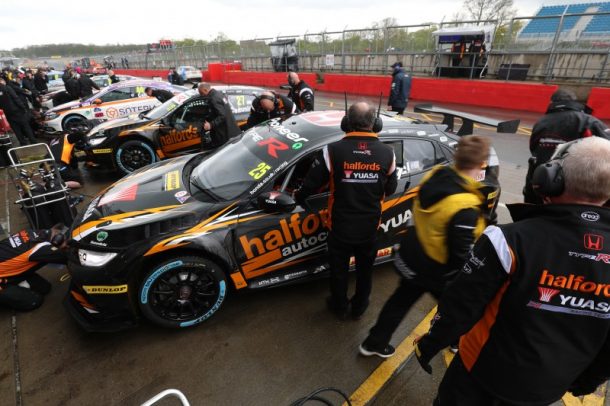 FOR anyone who loves their motorsport, the revitalised Dunlop MSA British Touring Car Championship, or BTCC, is a must-see.
I visited Donington Park for rounds four, five and six – there are three hotly-contested rounds every race weekend, to catch up with the action.
It's great to see the BTCC flourishing again with packed grids numbering 32 cars, which means plenty of action is guaranteed. It's televised too, so if you don't fancy standing around in the cold all day like we did, you can keep up with the action on your sofa, but it's not nearly as much fun.
I was a guest of Honda, which runs a works team of Halfords Yuasa Racing Honda Civic Type-Rs, driven by three-time Champion Matt Neal, and newcomer this season, Yorkshireman Dan Cammish, who took over from Gordon Shedden, or Flash to his friends. Dan is a two-time Porsche Carrera Cup GB Champion who has also raced at Le Mans, so he brings plenty of pedigree to the team.
As well as the main event, the packed paddock is also home to Renault Clios, Ginettas, Formula 4 cars (which look like mini F1 racers) and the Porsche Carrera Cup GB Championship – and some of the support races were just as exciting as the BTCC itself, although I was glad I wasn't picking up the bill for some of the expensive looking repairs!
Race 1 of the BTCC in the morning was a closely-fought battle, with Josh Cook in his Vauxhall Astra taking the top step of the podium, with Honda's Dan Cammish second and Aiden Moffat in his Mercedes A-Class third. Matt Neal, in the second works Honda finished sixth.
Race 2 saw Tom Ingram cross the line first, hotly pursued by a gaggle of Honda Civic Type-Rs, with Dan Cammish finishing fourth, while Matt Neal was a distant 16th.
As keen fans will know, Race 3 mixes things up a bit with a reverse grid, so the faster drivers have to battle their way through the field which always makes for exciting racing. Adam Morgan won the last race of the day, with Matt Neal coming home seventh, but it didn't go so well for Dan Cammish who recorded a DNF after eight laps.
A day out at the BTCC is always one to remember, and it was good to be back with some friends, but with tickets on the gate now costing £34, it's becoming an expensive day out for a family, although tickets are a bit cheaper if pre-booked.
For more information on the BTCC, visit www.btcc.net.