Third generation of Fiat's popular Panda goes on sale
With more than 6.4-million cars sold, Fiat's Panda has proved its popularity. Motoring writer KEITH WARD has a look at the third generation.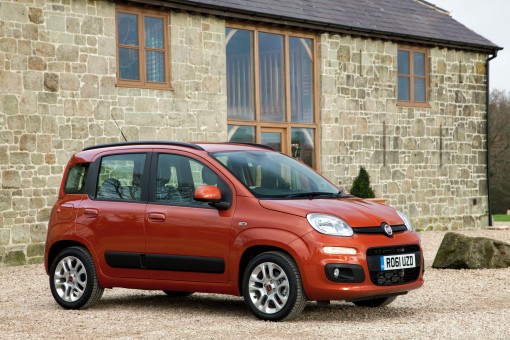 IN 32 years, 6.4-million examples of Fiat's little Panda have been sold. Now comes a third generation with a neat, all-new, stronger and roomier body, about four-and-a-half inches longer and slightly wider and taller than before, with a smarter interior.
"Everything has been changed without altering the heart and soul of the car", says Rob Lake, Fiat UK's senior product manager.
Three levels of trim – dubbed Pop, Easy and Lounge – and an initial choice of three proven engines make up a 12-strong range priced from £8,900 to £12,250.
There is a slight overlap with the best-selling Fiat 500, priced from £11,100 to £17,207.
The 500 will continue to appeal to younger drivers, while the Panda has traditionally found favour among older motorists, say Fiat.
Basic equipment on the Panda includes four-speaker audio with MP3 player, daytime running lights, electric front windows, central door locking, height-adjustable steering wheel, four airbags and body-coloured bumpers.
Top-end options at extra cost, whatever the trim you choose, include automatic climate control, electric sunroof, Bluetooth connectivity, rear parking sensors and automatic braking to avoid city traffic collisions – a hitherto big-car facility, also to be found on the new VW up!, a rival to the Panda.
Older motorists may remember the original Panda with an innovative hammock slung for rear passengers. The new Panda's standard rear seat is a fixed bench for two. When the backrest is folded forward via two slightly awkward-to-reach latches, it leaves a prominent step in the floor of the boot, which is however a generous 1,010 mm wide, by our tape.
A split rear seatback, either 50-50 or 60-40, and provision for a third rear passenger, however cramped, can be ordered at extra cost.  Legroom is adequate only for average-height adults to sit behind each other.
Interior trim is tasteful and better quality than before, more akin to the 500's, with stylish "squircular" (a cross between square and circular shaped) instruments and controls.  Storage spaces numbering 14 include a sizeable open trough above the lidded glovebox.
First driving impressions of the new Panda are broadly favourable, especially with the latest version of Fiat's typically plucky eight-valve, 1.2-litre FIRE petrol engine, expected to be the best-seller. It gives an official combined figure of 54.3 mpg and a tax-lowering 120 g/km CO2.
We also tried the little 875 cc twin cylinder TwinAir turbo which sounds like a motor bike from a standing start and required zesty stirring of the gearbox before settling to reasonably civilised motorway cruising. It's fun, and frugal, with a combined figure of 67.3 mpg and CO2 emissions at a tax-beating 99 g/km. There is also a 1.3-litre MultiJet diesel, expected to attract only five per cent of buyers.
Fiat expect Panda sales in the UK to reach 9,900 this year, a 50 per cent increase on the old model last year and back to the level of two years ago, which was boosted by the scrappage scheme. A 4X4 version will arrive this Autumn, to further spur sales.
But there is little hope the Panda can reproduce the phenomenal success of its stablemate 500, far and away the best seller in this so-called A-segment of small, city cars.
And stiff competition is arriving with the aforementioned up! and its VW Group siblings, the Skoda Citigo and Seat Mii, as well as Hyundai's i10 and Kia's Picanto.  All offer versions under £10,000.
THE VITAL STATISTICS
Model: Panda 1.2 Lounge
Type: Supermini five-door hatchback; four to five seats; all-new body & suspension
Engine: Petrol; 1,242 cc; 8v; 69 bhp @ 5,500 rpm; torque 102 Nm @ 3,000 rpm
Performance: 102 mph; 0-62 in 14.2 secs
MPG: Official combined 54.3 mpg; tank 37 litres
CO2: 120 g/km
PRICE: £10,050. As driven, with options, £12,130 incl Climate Pack £500 and electric sunroof £720.
Pricing: £8,900 to £12,250
On sale: Now