Becoming fluent in French electric cars
ROAD TEST REPORT AND REVIEW: Renault Fluence ZE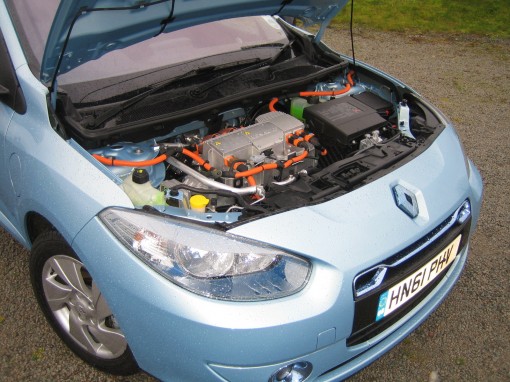 Charging around in an electric car, wheelworldreviews.co.uk editor DAVID HOOPER looks at the pros and cons of Renault's battery-powered Fluence ZE.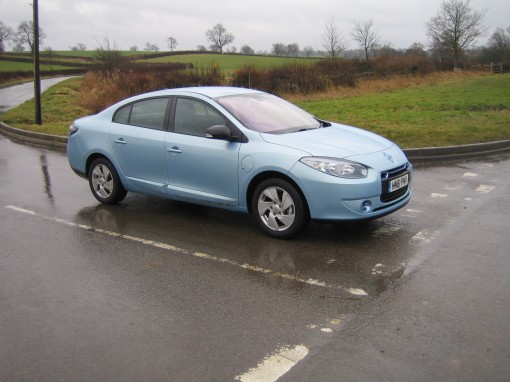 THERE'S been a bit of a buzz about electric cars in the last few years, but with few sales in the UK, it still seems to be a technology people are scared of.
The truth is electric cars just don't have the range to tackle long journeys, so are therefore not a viable replacement for conventional cars if you travel big distances, but if your daily commute is less than say 100 miles return, then Renault's Fluence ZE range may have a role to play.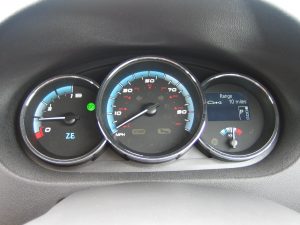 Among people I speak to, much of the "fear" of electric vehicles centres around their batteries and the potential costs of maintaining or replacing them. Renault has taken a different approach to other manufacturers in that you buy the car, but rent the battery directly from Renault.
This arrangement has two major benefits. The first is that the cost of the car is much lower than that of some of its competitors. The second, is that should the battery develop a fault, or operate at 80% or less of its original capacity, Renault will sort it out for you by replacing any of its 192 cells, or the complete battery should that be necessary.
Bearing in mind that the Government is currently offering a £5,000 grant towards the cost of electric cars, Renault's asking price of £17,495 for its entry-level Fluence model begins to seem attractive, especially when you consider that Nissan's alternative, the Leaf, will cost you £26,000 after the grant is deducted.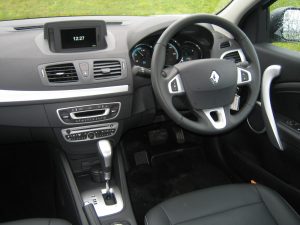 With the Fluence, you then need to rent the 280kg lithium ion battery. The cost varies depending on the mileage you do and how long you expect to keep the car for. So, rent a battery pack for two years and cover up to 6,000 miles per year, and you will pay £78 per month. For somebody covering 12,000 miles a year for two years, the cost would be £100.80 per month, or, for the same mileage per year over a three, four or five year period, that cost would drop to £92.40. 15,000 miles per year for three, four or five years would cost £103.80 and so on. By my calculations, paying £92.40 over three years, totals £3,326.40, which added to the purchase cost of the car equals £20,821, which is still substantially cheaper than a Nissan Leaf.
So, if you excuse the pun, what else may "in-Fluence" your decision to buy an electric car?
Well, you won't pay any road tax, but perhaps you're more concerned about how it might drive. Well don't be. I spent a couple of hours driving one this week and was hugely impressed with the driving experience. To "start" it, you turn the key as you would in any car and a green Go light illuminates. You then just select "D" for drive as you would on any automatic gea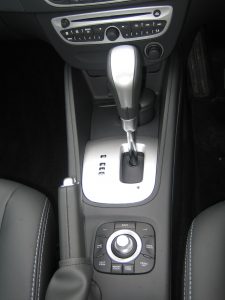 rbox, and off you go.
There's no engine noise, which is very strange to start with, just a slight humming sound, but the car pulls well, will travel at "normal" speeds quite happily and rides and handles just like any Renault. Like its C02 emissions, there are zero concerns on that front.
Inside, it looks very much like any other current Renault model. The dash display is slightly different and features a battery econometer, while another indicator tells you how much range is left (worth paying attention to), but other than that, it's a normal car.
How far you can actually travel depends upon how you drive, as it does in any other car. Extended high-speed motorway work, for example, will reduce its range considerably because you are using more battery power for longer periods.
But ask yourself this. How far did you "actually" drive today? If it was less than 110 miles, you could have made that trip in an electric car without paying for any petrol or diesel.
When you get home, you simply plug your car into its charging point, or use an optional lead which can plug into a three-pin socket, and away you go again the next day.
The Fluence is only available in the UK as an electric car, but in some European markets is sold with conventional engines. It's a four-door saloon (think booted Megane) but because it wasn't designed as an electric car from the outset, the ba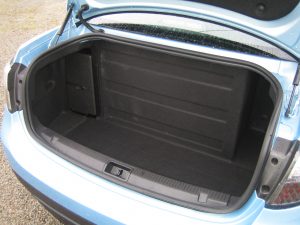 ttery is in the boot, which means that there isn't a lot of space left for much else.
There are two trim levels, Expression+ and Dynamique, and it was the latter I tested which came with optional smart leather seats, built-in TomTom sat-nav, 16in alloys and electric blue tinges to its grille and front fog light bezels.
For many people, electric cars won't be practical as their only means of family transport, but as a second car, if the price is reasonable, then there could well be a place for them. It may even work out cheaper to hire a conventional car for the family holiday, or a day out.
The people at Renault are excited about introducing us to Zoe, the company's purpose-built electric car which will be making its debut at Geneva in March, before going on sale in Britain in the Autumn.
In the meantime, there are revised Scenic, Grand Scenic and Twingo ranges for this year, as well as the recently updated Clio, if electric cars aren't for you, just yet.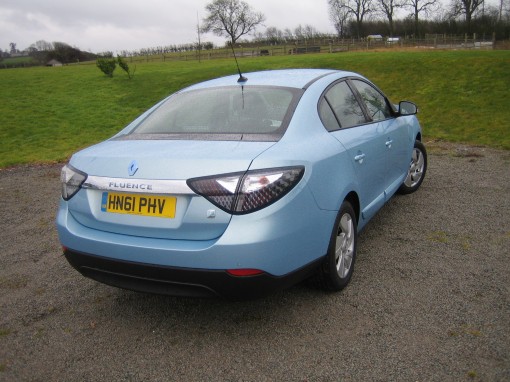 Read my road test on a very economical Clio: http://wheelworldreviews.co.uk/?p=5174
Or my review of the Nissan Leaf: http://wheelworldreviews.co.uk/?p=5583
CLICK HERE and "Like" our Facebook page for regular updates and follow us on Twitter
Rating:





THE VITAL STATISTICS
MODEL: Renault Fluence ZE
RENAULT FLUENCE RANGE: From Expression+ 4dr (£17,495) to Dynamique 4dr (£18,395) plus battery rental.
ENGINE: 95bhp electric motor, driving front wheels through an automatic gearbox.
PERFORMANCE: Top speed 84mph. 0-62mph in 13.7 secs.
ECONOMY: 115 mile range
CO2 EMISSIONS: 0g/km.
PRICE: £18,395.
WARRANTY: 4 years/100,000 miles.
WEBSITE: www.renault.co.uk
• All data correct at time of publication.