Is Kia's urban runabout good for your Soul?
ROAD TEST REPORT AND REVIEW: Kia Soul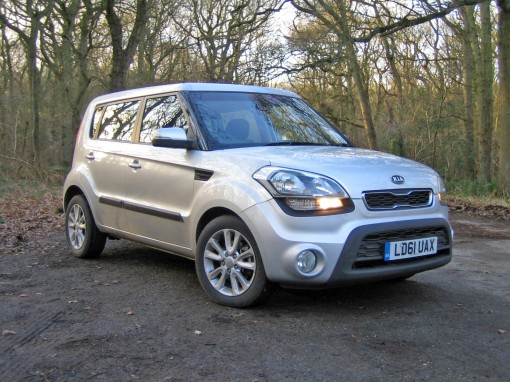 Refreshed and restyled for 2012, wheelworldreviews.co.uk editor DAVID HOOPER tests a popular little car from Kia, but was it good for his Soul?
I LIKE the Kia Soul – it has character. It does a good impression of a 4×4 which has been out in the rain too long, but it, like its rivals such as Toyota's Urban Cruiser, have managed to find yet another niche in a crowded marketplace.
As much as they might deny it, people like the rugged looks and raised driving positions of 4x4s – they just don't like the high running costs of big heavy cars with powerful engines. The motor industry responded by producing all manner of cars which look like 4x4s, but aren't – although some are, due to their part-time 4×4 systems.
I kn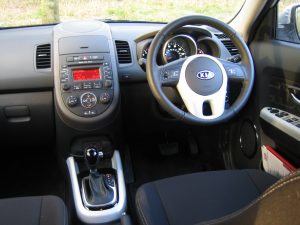 ow, it's confusing, but they are popular nonetheless, and in Kia's case, the Soul has been a big hit with customers.
I like the name, too. A bit of clever wordplay from the Korean car company whose headquarters are in… Seoul.
And then there's the warranty – it's the best in the business and provides complete peace of mind for not only the first buyer, but also the second and possibly third owner of the car as it's transferable and lasts for seven years or 100,000 miles. For many, that warranty alone is reason enough to buy a Kia, as it applies to the entire range, not just selected models.
For 2012, the car has had a bit of a make-over which has been good for the Soul, making the urban crossover cleaner, greener, and cheaper to run.
There's a choice of 1.6-litre petrol or diesel engines which are either new, or have been revised and all models now feature a six-speed gearbox. The trendy and distinctive exterior has had a nip hear and a tuck there to freshen it up and now sports the latest company grille at the front.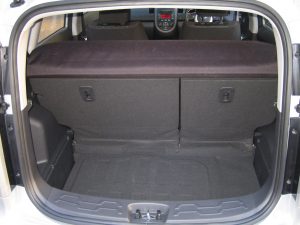 Buyers have the choice of the Soul 1 and Soul 2, as well as a couple of Soul Originals, Hunter and Quantum, which are special edition models that the company changes from time to time.
Compact but practical, the Soul is an excellent little town car, with its raised seating position providing a good vantage point from which to observe the goings on around you.
Inside, there is room for five, with the rear seats folding down in a 60/40 split to provide a surprising amount of carrying capacity, but the access to the boot could be better – it has a high lip which reduces the aperture and means anything in the boot has to be lifted up and over the lip to retrieve it. This would also make loading anything bulky or heavy more challenging.
Getting people in and out of the car, however, is easy thanks to the raised seating position, something my older passengers commented on and appreciated.
Inside, the dash on my test car was predominantly black, but everything was well screwed together – Kia has really upped its game in the last few years. The four-spoke steering whe
el has remote controls for the radio and your telephone, which conveniently connects via Bluetooth. The rest of the controls are simple to understand and operate, and you can even connect your MP3 player. I also liked the door cards which are clad in cloth with the word "soul" embroidered on them. Something a bit different, I thought.
On the road, the car is easy to drive – mine came with the new six-speed automatic gearbox which shifted smoothly up and down the gears. The Soul is quite a tall car, so to keep the body in check on the bendy bits, the suspension settings are quite firm, which means you can feel many of the bumps on our pot-holed road surfaces.
Out on the open road, however, the car drives very well and cruises quietly at motorway speeds. During my test, it achieved an average of around 36mpg overall. Choosing a manual gearbox instead of the auto would raise that figure a bit.
The Kia Soul looks good, is user friendly, affordable and reliable – and it comes with the longest warranty in the business at the moment.
CLICK HERE and "Like" our Facebook page for regular updates and follow us on Twitter
Rating:





THE VITAL STATISTICS
MODEL: Kia Soul 1.6 CRDI 2 Auto.
KIA SOUL RANGE: From 1 1.6 GDi 5dr (£12,495) to Quantum 1.6 CRDi Auto 5dr (£17,795).
ENGINE: 1582cc, 124bhp four-cylinder engine, driving front wheels through 6-speed automatic gearbox.
PERFORMANCE: Top speed 110mph. 0-62mph in 11.3 secs.
ECONOMY: City: 38.2mpg.
Country: 56.5mpg.
Combined: 47.9mpg.
Fuel tank: 48 litres.
CO2 EMISSIONS: 155g/km.
INSURANCE: Group 19.
PRICE: £15,795.
WARRANTY: 7 years/100,000 miles.
WEBSITE: www.kia.co.uk
• All data correct at time of publication.