Porsche's Cayenne will go anywhere – in style
In confident mood, IAN LAMMING drives a mud-plugger extraordinaire – Porsche's Cayenne diesel.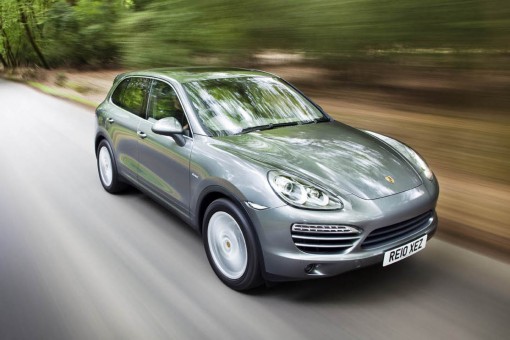 MUD-PLUGGER, SUV, 4×4, doesn't matter what you call them, we all know what this means.
And you know what? I love them. They are by far my favourite form of transport. May be it's a size-thing. Big is bold, beautiful, butch. All the things I'm not, so for me they are the mother of all substitutes.
Behind the wheel of a big off-roader I am transformed. Don't mess with me; I am confident, cocky, a force to be reckoned with. I am coming through that narrow gap first and that car park space is mine too.
It's all-conquering, not just people, but the elements too. Vent your spleen mother nature; I'll take the gales, the floods, the ice, the snow. Inclement? It's my middle name.
If only…because I am also a realist and SUVs have their own inimitable style. They are not cars and don't drive like them. They demand respect and it must be given by the driver too, or he or she will soon fall from those lofty heights.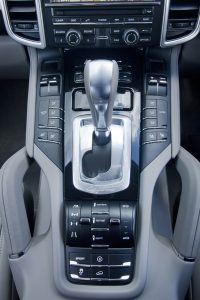 So wouldn't it be great to have a 4×4 that boasted all the benefits of size, height and ruggedness but with the dynamics of a sports car.
Sounds impossible? But for Porsche it was just a walk in the park – or should I say a drive in the wilds.
The first Cayenne was criticised by some as not being a proper Porsche, rather a reskinned VW Touareg. Well that is no insult to me but to some it was a pseud.
New Cayenne looks more the part, definitely Stuttgart all over and much improved. On the side is a welcome word – diesel. It expands the appeal about a million fold because no matter how great the petrol is there is a huge section of the market that desires oil burning technology for tractability, economy and torque.
And the 3.0 litre V6 TDI is a peach; ultra refined, massively powerful and incredibly frugal. Imagine a motor that will catapult a vehicle the size of a Cayenne to 60mph in just seven seconds yet will return almost 40mpg when you drive with your ballet shoes on.
Couple this to a glorious eight speed automatic box, complete with paddle shift, and an incredible chassis and the Cayenne shrinks and becomes what Porsche has built its world around.
Sensibly fitted with winter tyres, the Cayenne will tackle the icky stuff and retains remarkable poise and grip when traversing the asphalt. It is confidence-inspiring and an awful lot of fun. But as the sticker on the dash warns, don't exceed 150mph, not with that rubber.
The other thing Porsche excels at is interior design. Cayenne is another masterpiece; just lovely. The dash is pure sports car with recognisable clocks. And, joy of joys, the fantastic central transmission tunnel is covered in manly buttons, not mice.
Modern cars are plagued with computer-like mouses with which you have to churn through a plethora of menus to change functions. All the time your head is in the car instead of looking outside; not good. Cayenne has buttons and that one puts the heat on your feet and that one clears the screen and that one turns the radiogramme on and… bliss.
I could go on but that would be ranting. Enough to say that new Cayenne not only answers the doubting Thomases and Thomasinas, it tramples them beneath the hooves of the rearing stallion that stares proudly from the centre of the steering wheel. Know what I mean?
THE VITAL STATISTICS
Model: Porsche Cayenne Diesel
Engine: 3.0 litre, turbo diesel
Gearbox: eight speed auto
Power: 245 BHP
Top speed: 137mph
0-62mph: 7.6 secs
MPG (combined): 39.2
CO2 (g/km): 189