Suzuki Swace 1.8 Hybrid road test review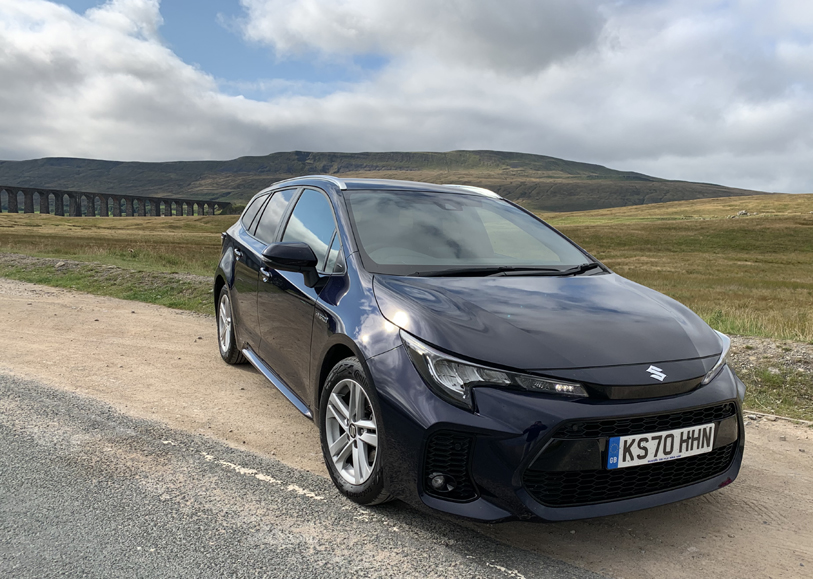 Suzuki Swace 1.8 Hybrid road test review: If this new Suzuki looks kind of familiar, you'd be right, it does. DAVID HOOPER explains why.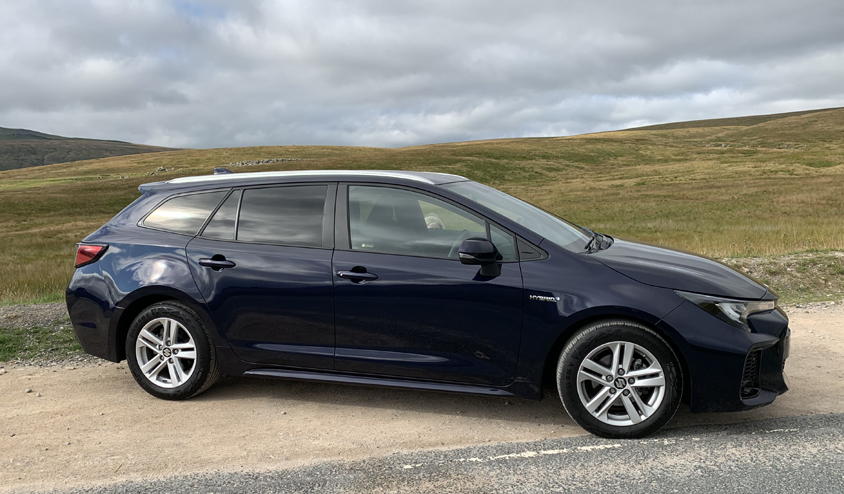 THE costs associated with developing a car from scratch are phenomenal, so it's no surprise that more and more manufacturers are sharing platforms, technology, engines and parts bins to keep costs down and retain affordability.
If this Suzuki Swace looks kind of familiar to you, but you can't quite place it, you'd be right, you have seen it before, or something very much like it, in the form of a Toyota Corolla, but you can't blame Suzuki for "borrowing" the basis of a new model. It gives the popular brand a new dimension, and the Swace is a lovely car to drive. It's all part of a collaborative tie-up between Suzuki and Toyota.
Toyota themselves have "borrowed" the underpinnings of their latest GR Supra we featured in the last edition from BMW.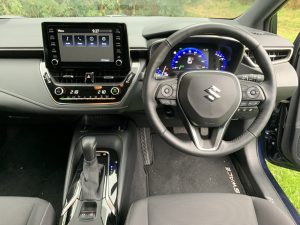 The Swace, which is manufactured in the UK and exported to Europe, is very quiet on the road, partly because of its hybrid drivetrain which at times sees the car moving almost silently on its battery, but even with the engine on, refinement levels are impressive, most of the time.
Economy is excellent too, the best I achieved was 68mpg on a long trip with mixed driving, but overall during my few days with the car it averaged 54.5mpg over 400-plus miles.
With accommodation inside for up to five people, with a large and capacious load area at the rear, further enhanced by the lack of a spare wheel under the boot floor (replaced by a pump and sealant), the Swace is practical too.
Equipment levels are good, with all the electrical goodies you would hope for, plus a reversing camera, for those tighter spaces which is always helpful, dual-zone climate control, heated seats and even Apple CarPlay and Android Auto.
Our test car was also equipped with adaptive cruise control which is a real boon on the motorways in traffic, when the car will simply follow the vehicle in front, adjusting its speed with the flow of traffic. The system works really well, and will even apply the brakes if necessary – and bring the car to a complete stop in traffic. The driver can also adjust the distance between the Swace, and the car in front.
The impressive fuel consumption figures are down to its well-proven full hybrid technology. You don't have to worry about plugging the car in and there's no more range anxiety than there would be with an ordinary petrol engine, but you do get the benefits of some electric battery usage in slow moving traffic, or to contribute to the car's overall performance.
An excellent active graphic on the dash will show you what the car is doing at any one time, whether you're moving on battery power alone, a combination of battery and engine, or whether the battery is being charged, either by the engine, or by the car gathering energy on the over-run, or from braking.
It's all clever stuff and it's enthralling to watch as you drive along. The driver can select an EV mode, which will lock the car into electric vehicle mode, but only until it becomes too depleted, which doesn't take long, at which point the engine will automatically cut back in. For most owners though, all they will ever do is drive the car in the normal way, although they can choose from Normal, Eco or Sport modes.
It's good to drive too. Power comes from a 1.8-litre petrol engine combined with the hybrid battery, which together give the Swace a top speed of 112mph and an agreeable 0-62mph time of 11.1 seconds. There is a little road noise on some road surfaces, but for the most part, the Swace is really refined and quiet to drive, but I'm still not a great fan of CVT gearboxes, which can make the engine a bit raucous when the driver demands full power, to overtake something, for example.
The Swace is a lovely practical family car which could be a first step on the road to cleaner motoring for those with a green conscience, and with the engineering talents of Suzuki and Toyota combined into an attractive package, you just know it's going to be reliable.
Rating: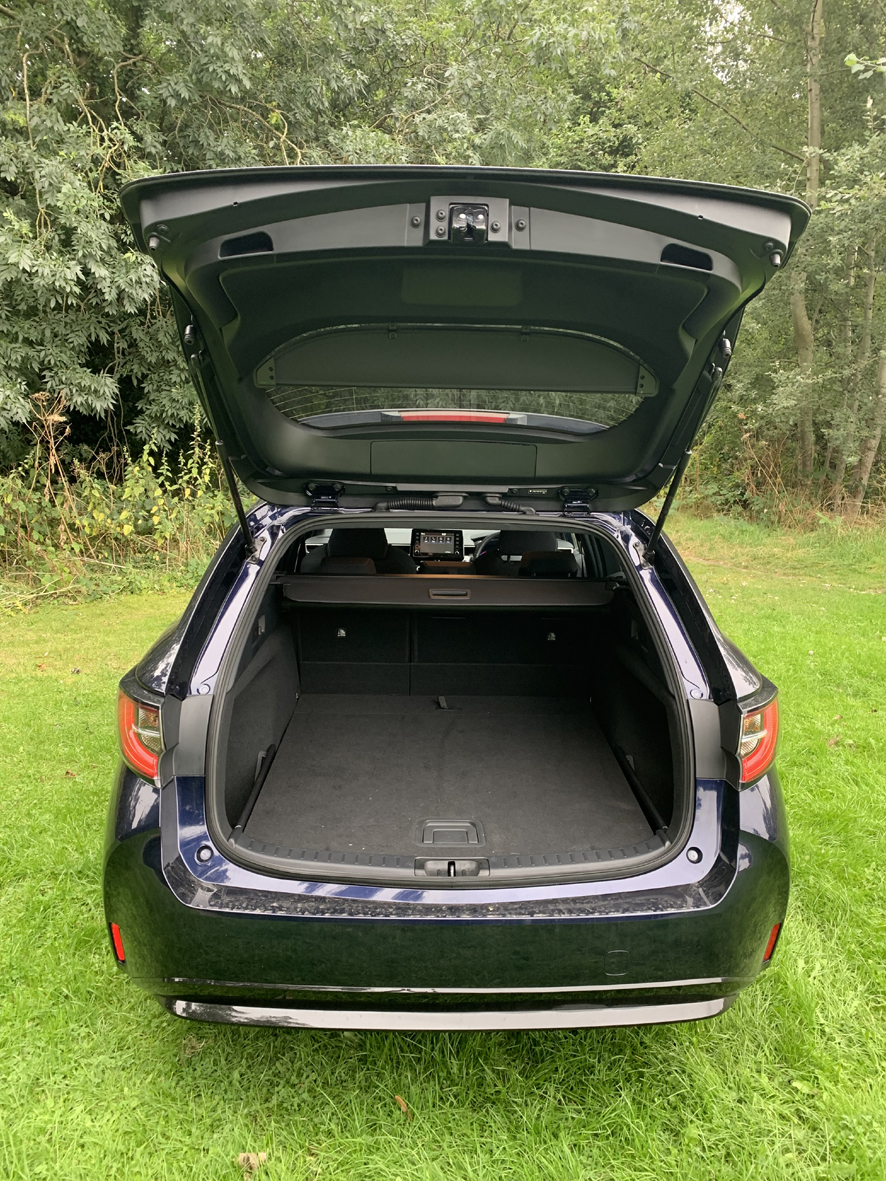 If you like this, read our review on the Suzuki Swift 1.2 Allgrip
THE VITAL STATISTICS
MODEL: Suzuki Swace 1.8 Hybrid SZT CVT
ENGINE: 1798cc, 102bhp four-cylinder petrol engine and 53kW electric motor, driving front wheels through CVT gearbox. Combined power output is 122bhp.
PERFORMANCE: Top speed 112 mph. 0-62mph in 11.1 secs.
ECONOMY: WLTP Combined: 64mpg.
Wheel World test average: 54.5mpg
CO2 EMISSIONS: 99g/km.
FUEL TANK: 43 litres.
PRICE: £27,499
WARRANTY: 5 years/100,000 miles
WEBSITE: www. cars.suzuki.co.uk
• All data correct at time of publication.