Suzuki Ignis 1.2 SZ-T Dualjet road test report review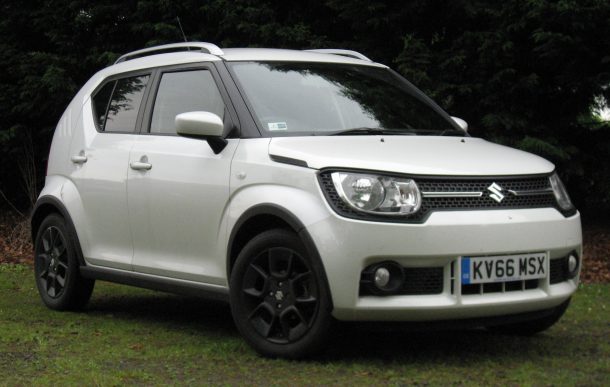 One of the latest building blocks in the Suzuki range, DAVID HOOPER says the new Ignis stacks up nicely.
WHEN you get a text from your friendly neighbour telling you someone's dumped a Lego car on your drive, it's hard not to let your expectations become slightly tarnished!
While it's true the squared off profile of the new Suzuki Ignis may not be to everyone's taste, I actually like it – and after spending a week behind the wheel, I like it a lot. My test car this week was a white example, but had it been red, it would have looked like the car emoji I use quite a bit, and probably shouldn't admit to here!
Love the styling or not, there's no disguising the fact that the diminutive Ignis is something of a tardis, capable of accommodating four large adults in relative comfort, helped by the rear seats which slide backwards and forwards to adjust the amount of legroom or boot space.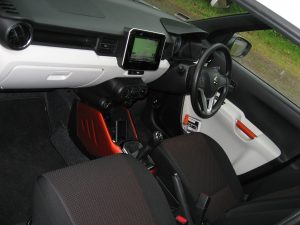 The interior is quite funky and in this spec will appeal more to the younger buyer, with its dark dashboard top, white fascia, door cards and black centre console, with bright orange door handles and trim on the centre console unit. The overall effect is quite pleasing on the eye, and contrasts nicely with the dark upholstery.
Instrumentation is relatively basic, but includes a trip computer and Pioneer radio  unit mounted in a large black plastic panel located on the top of the dash. This gives the Ignis a sat nav system, DAB radio and Bluetooth phone connectivity, all of which are becoming must-haves these days. It also doubles as a reversing camera which is useful when parking.
Our test car was powered by a 1.2-litre petrol engine, which was a zesty little performer, especially when the throttle pedal was depressed most of the way down. The Ignis pulls enthusiastically and as the rev counter passes the 4,500 mark on the dial, it unleashes a second wind and pulls strongly to the red line and the rev limiter, but becomes endearingly entertaining in the process and delivers surprisingly rapid progress.
The handling is good, and the ride comfortable, and when driven with intent is more than capable of putting a smile on your face thanks to a very competent chassis and assured braking with no hint of fading. My only criticism of the little Ignis would be notable "chatter" through the steering column on poor road surfaces, but many owners would never notice this minor trait.
The Suzuki Ignis also has a turning circle which is so tight it will embarrass most taxis, which makes manoeuvring and parking the easiest of tasks.
I really fell for this little car, it does most things well and is a delight to drive, and although during my test it "only" returned an average of 51.4mpg, it was worked hard, largely at motorway speeds, so a more sedate week's motoring would have seen a much higher average mpg figure, I'm sure. It's affordable too, with prices starting from just £10,249. Our test car cost £11,749.
Whether you think it looks like a Lego car or not, Suzuki has done a fine job with the Ignis and this new model is certain to "build" on the success of its predecessor!
Following our review of the Suzuki Ignis, in October the Northern Group of Motoring Writers picked the Ignis as the Northern Car of the Year. It is the second time in four years that Suzuki has received the award, having also won with the outgoing Swift Sport model in 2014.
Click here for the story.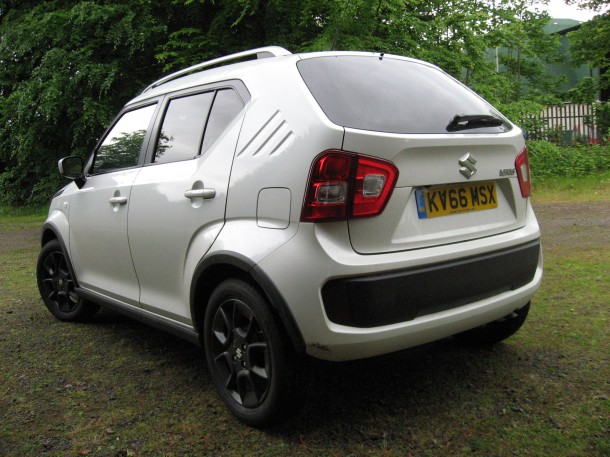 Rating:






FACTS AT A GLANCE
MODEL: Suzuki Ignis 1.2 SZ-T Dualjet.
ENGINE: 1242cc, 90bhp four-cylinder petrol engine, driving front wheels through 5-speed manual gearbox.
PERFORMANCE: Top speed 106mph. 0-62mph in 12.2 secs.
ECONOMY: City: 51.4mpg.
Country: 68.9mpg.
Combined: 61.4mpg.
Wheel World test average: 51.4mpg
CO2 EMISSIONS: 104g/km.
FUEL TANK: 32 litres.
INSURANCE: Group 9
PRICE: £11,749
WARRANTY: 3 years/60,000 miles
WEBSITE: www.suzuki.co.uk