Suzuki Baleno 1.0 Boosterjet SZ5 road test report and review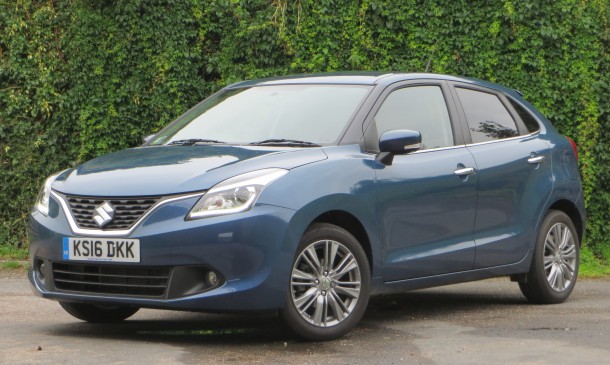 Suzuki Baleno 1.0 Boosterjet SZ5 road test report and review: Drive the new Suzuki Baleno with its 1.0-litre Boosterjet engine, and you'll quickly understand why it's been getting such rave reviews.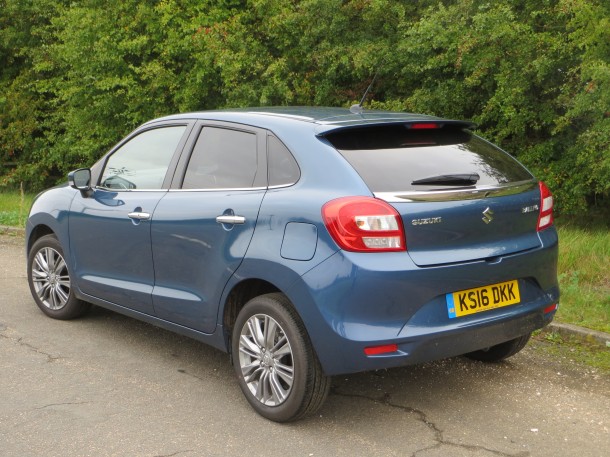 THE new Suzuki Baleno has been getting rave reviews in the motoring press, and having now spent a few days at the wheel of one of the new models, I can now see why.
The smart looking five door hatchback is easy on the eye and features subtle chrome trimmings on the door handles, boot lid and along the bottom of the windows to subtly highlight the car's smooth lines.
Our test car is the range-topping SZ5 model, which costs £14,429 on the road which includes the attractive Ray Blue metallic paint work which is a £430 optional extra.
Specifications levels in the Baleno are surprisingly good for a car of this price, and include  gadgets you would normally expect to pay substantially more for, such as adaptive cruise control, keyless entry with an engine start button and an anti-collision warning system which frightens the life out of you every time it beeps when it thinks you're about to crash when you know perfectly well that you're not!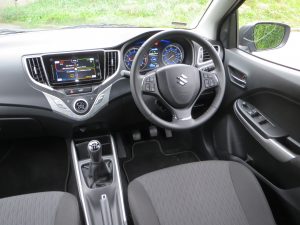 But perhaps the most remarkable thing about this new Suzuki Baleno is its engine, the highly-acclaimed 1.0-litre Boosterjet engine which comes with just three cylinders, but offers performance which matches Suzuki's older 1.6-litre petrol engine.
As its name suggests the Boosterjet is a turbocharged engine which provides the car with a 0-60mph time of 11.4 seconds, and a maximum speed of 124mph, yet can still return excellent miles per gallon figures. Officially the urban cycle is 52.3mpg, with a combined figure is 62.7mpg, and while I didn't quite achieve those heady heights during my week with the car we saw me cover several hundred miles, the Baleno did manage to average a total of 56mpg which is hugely impressive when you consider that a fair proportion of that mileage was high-speed motorway driving, although there was a large amount of A and B road work as well.
A lot of three cylinder engines of this type lack torque, which means you are forever changing gear when you want the car to go, or accelerate with any kind of intent, but not with this Boosterjet engine, which with 170Nm of torque pulls surprisingly well in all the gears and revs willingly to around 5,500rpm, which makes it surprisingly nimble and fun to drive.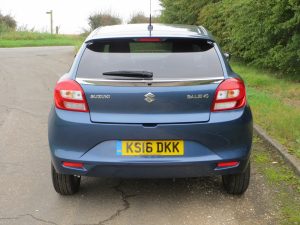 The car is built in India at Suzuki's Manesar plant and first went on sale in the UK in June 2016.
The interior looks very smart, and the dash display features some interesting gauges which you can cycle through, including a torque and power meter which is fun to watch as you accelerate or decelerate.
The centre console is dominated by a touch-screen which is home to the radio, satnav, telephone and smartphone interfaces.
On the road the handling of the Suzuki is perfectly exceptable, although it does tend to skip over some mid-corner bumps on rougher road surfaces, but this is more entertaining than alarming and adds character to the car.
Access to the boot is good, but a high lip means you have to lift heavy items up and out. The double depth boot isn't the largest in its class but it will certainly take plenty of shopping.
With a CO2 figure of 105g/km and an annual VED cost of £20, the running costs of the Baleno are going to be affordable for most and of course is backed up by Suzuki's excellent warranty, although you are unlikely to need it.
The Baleno's five-speed gearbox is nice to use and feels precise to operate with the gearlever slotting accurately from gear to gear.
I was impressed with this new Suzuki Baleno, but even more so with this excellent new Boosterjet engine which offers diesel levels of economy from a tiny little petrol engine that is more frugal then Scrooge and has to be one of the best on the market currently.
No wonder then that Suzuki has already put it to further good used in the recently heavily-facelifted S Cross line-up.
If you are looking for an economical car which is just as happy on the open road as it is in town, then this new Baleno is definitely worth a look.
Rating: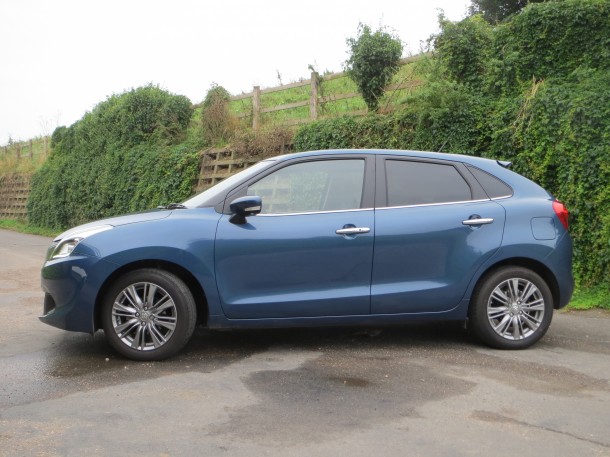 THE VITAL STATISTICS
MODEL: Suzuki Baleno 1.0 Boosterjet SZ5
ENGINE: 998cc, 111PS three-cylinder petrol engine, driving front wheels through 5-speed manual gearbox.
PERFORMANCE: Top speed 124mph. 0-62mph in 11.4 secs.
ECONOMY: City: 52.3mpg.
Country: 70.6mpg.
Combined: 62.7mpg.
Wheel World test average: 56mpg
CO2 EMISSIONS: 105g/km.
INSURANCE: Group 11.
PRICE: £13,999 (£14,429 as tested).
WARRANTY: 3 years/60,000 miles
WEBSITE: www.suzuki.co.uk
• All data correct at time of publication.