McLaren 570GT and 570S Coupe road test report and review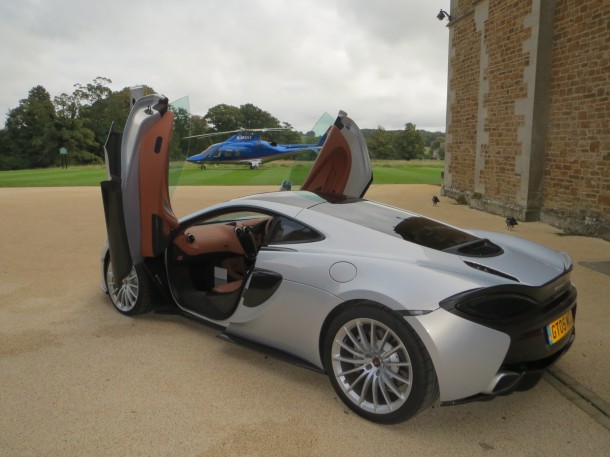 McLaren 570GT and 570S Coupe road test report and review: A rare opportunity to drive a McLaren supercar was one not to be missed – DAVID HOOPER looks at the company behind one of the most desirable cars money can buy.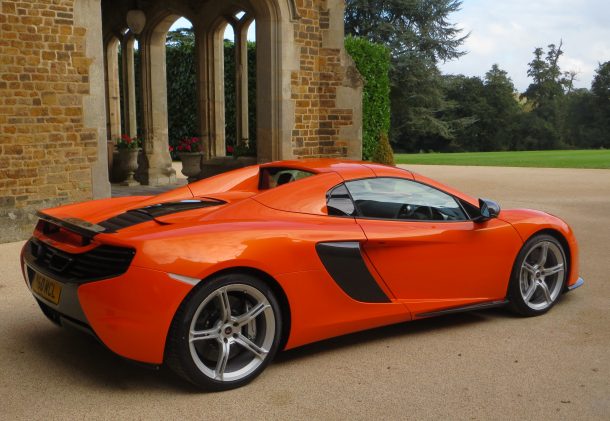 TAKE a huge chunk of race-honed engineering ability, technical excellence, clinical attention to detail and cutting edge design, then mix with that a huge slice of passion and pride in a brand rarely seen in any industry and what do you get?
The recipe for stunning McLaren road car!
It's a tiny company in Woking, in motor industry terms at least, which is probably better known for making rather good Formula 1 cars, but in the last few years this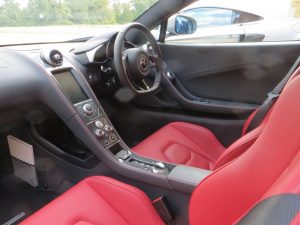 fledgling manufacturer has risen to the challenge and made quite a big impression in the supercar world. So much so, that in January this year it announced record sales.
McLaren takes its name from company founder Bruce McLaren, who was actually an Auckland-born New Zealander who designed, engineered and drove his own race cars, but like so many of his generation, he died too young in a crash at Goodwood Circuit in June 1970.
He started his own racing car company in 1963, but It was 29 years later, in 1992, when McLaren produced its first road-going supercar, notably a three-seater called, appropriately enough, the F1. At the time it cost £600,000, a gold-plated price reflecting the real gold used in the car, but today, if you still own one, it will have become a solid gold investment as it is now worth around £10-million.
McLaren Automotive, the part of the company which makes the road cars, was founded in 2010 and appointed its first dealership in central London the following year. Five years later, an incredibly short space of time in motor industry evolutionary terms, McLaren launched eight new cars last year and has been in profit for the last three. It reinvested £120-million in 2015 into research and development, a figure which represents 30% of its entire turnover.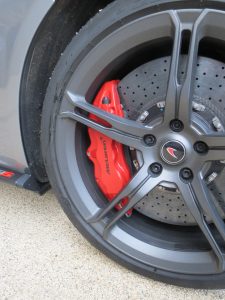 One of the most eagerly awaited of these new models was the P1 GTR, bought by the sort of people who own their own racetracks on which to drive them as they were not road legal, but to get one, they had to have first been owners of the road-going version of the P1.
The 570GT is the newest, most comfortable and practical McLaren to date, with the roof resembling the lid of a grand piano.
The company has now sold 600 cars around the world, in 30 markets through 80 retailers, six of which are to be found in the UK. They showcase the range, which currently consists of the Sports Series, Super Series and the appropriately named Ultimate Series. To keep up with demand, the company has just added a second shift at its Woking factory and now employs 1,750 people who will help to double its production to ultimately reach 4,500-5,000 cars a year.
And there is more to come – 15 new cars are planned for the next six years, which will be the result of £1-billion investment by 2022. There will also be a full electric vehicle, but there are engineering challenges to overcome first, because with a car like a McLaren, weight is the enemy, and batteries are heavy!
One thing is for sure, these cars are and will always be very exclusive. Customers who can afford them often buy more than one, and the cheapest model in the range starts at £154,000, so for mere mortals like me, a humble motoring journo, it's the sort of car you rarely get an opportunity to drive.
Needless to say, when an invite to meet up with the McLaren team arrived in my inbox, I couldn't quite believe it and jumped at the opportunity! The cars made a jaw-droppingly impressive sight parked in formation outside the hotel, and I had to pinch myself to believe I was actually going to be allowed to drive not one, but two of them!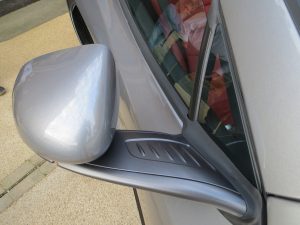 First up was the Sports Series 570GT, and just getting into the car is an experience in itself with its vertically opening doors! A starter button fires up the engine, which just sounds fabulous on tick-over. The interior design is quite unique, with a long, narrow centre console and sat nav screen, while the electronic dials in front of the driver are more traditional, but selecting different driving modes changes the display – one of which looks like an F1 car's dash with lights to prompt you to change gear at the optimum moment, moving from left to right, going from green to red as the revs climb.
The paddle shift, unlike most road cars I've driven, is a one-piece stalk, which just feels more performance focused. There is no gear selector as such, just three buttons, Drive, Neutral and Reverse, which all add to the theatre of the driving experience.
On the road, the GT car is firm, but not overly so… but it is blisteringly quick. A 570PS 3.8-litre V8 twin turbo engine with a 0-62mph time of 3.4 seconds pretty much tells you all you need to know. It can hit 124mph in just 9.8 seconds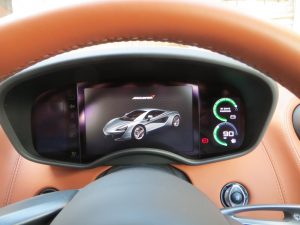 and complete the 1/4-mile sprint in just 11.2 seconds! It gives you a massive push in the back as it reels in the horizon at a ridiculously rapid rate, and I'm not even going to pretend to comment on its handling abilities, as I never got anywhere near the car's limits on the road – I would need to be on a track for that, but suffice to say, it instilled confidence, felt supremely competent and cornered as though it were on rails.
The carbon brakes take a bit of getting used to – you have to push them really hard before anything happens – until you get them warmed up at least – and they actually reminded me of driving my Morris Minor without a servo on its drum brakes – it builds up your leg muscles!
You can't really fully explore a McLaren's performance potential on public roads, as legal limits are reached in the blink of an eye, but it was enough of a taste to convince me of one thing… I want one! A drive in the even sportier 570S Coupe in the afternoon did nothing to dampen my enthusiasm for the marque.
It's not the sort of car you can go to Tesco's in, but I don't care, I want one anyway. Will I ever own one? If I win the Euro Millions, absolutely yes, if not… highly unlikely!
If you had the money, you could decide to buy a Ferrari, or a Lamborghini, but for me, this is a proudly British car made by a proudly British company. It looks and sounds fabulous, and it's as rare as hen's teeth, which for me, makes it just that bit more unique and special.
Just ask the two journos who stopped for a driver change and got mobbed by a couple of delivery drivers who wanted to know all about car and kept them talking for half-an-hour – and insisted on having their pictures taken with it!
Rating: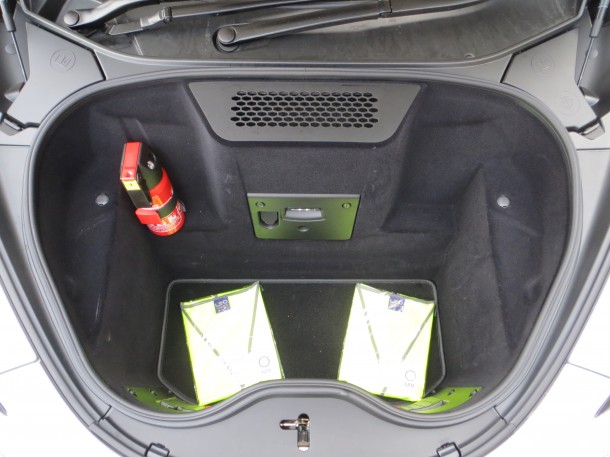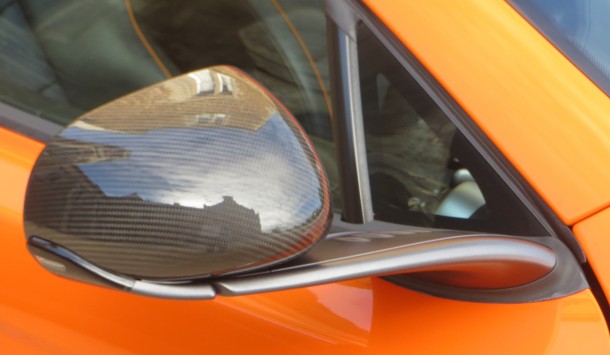 THE VITAL STATISTICS
MODEL: McLaren 570GT.
ENGINE: 3,799cc, 570PS V8 twin turbo petrol engine, driving rear wheels through 7-speed gearbox.
PERFORMANCE: Top speed 204mph. 0-62mph in 3.4 secs.
ECONOMY: City: 17.2mpg.
Country: 38.4mpg.
Combined: 26.6mpg.
CO2 EMISSIONS: 249g/km.
PRICE: £154,000
WEBSITE: www.cars.mclaren.com
• All data correct at time of publication.