Skoda Superb SE L Executive road test report and review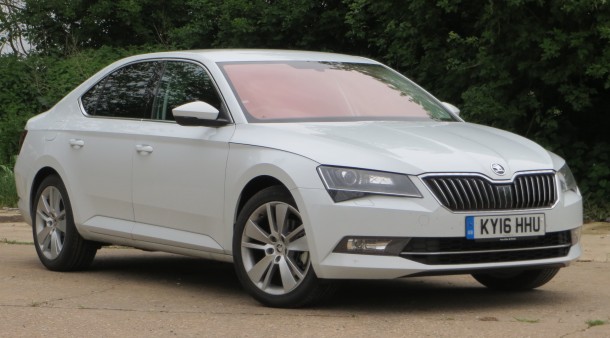 Skoda Superb SE L Executive road test report and review: DAVID HOOPER says Skoda's luxury express is an executive bargain not to be missed.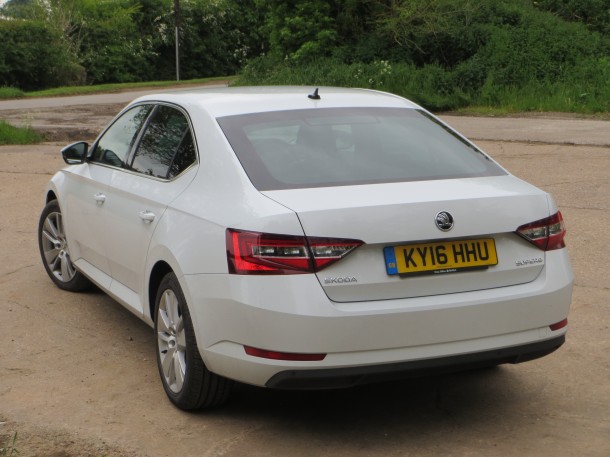 ASK anyone to name a few prestige luxury car manufacturers and I wonder how many of them would mention the Skoda brand.
But let me tell you, if they didn't, they'd be missing a trick and almost certainly be spending far more than they need to on their luxury transport.
After a few days behind the wheel of this excellent Skoda Superb, I was left on no doubt of its executive credentials.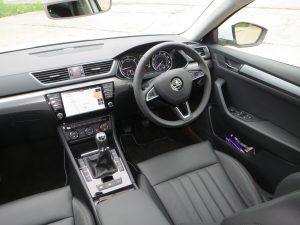 First of all though, just look at it – it looks stunning, sharply styled, clean lines, clear light lenses at the front and dark privacy glass at the back, it has a high-end quality look and feel which would complement any company car park.
Open the door and peek inside and you will find the same story – a high class luxury interior to rival the best, with smart leather seats and all the latest technology, such as radar cruise control, sat nav and Bluetooth connectivity.
At the rear of the car, which looks like a saloon but is actually a hatchback, lift the boot lid and you will reveal one of the largest boots in the business which will swallow numerous full sized suitcases and assorted other bags with the ease of a black hole!
So it cuts it in every way so far, but then there's the price – how much is this impressive executive transport going to cost? Thirty five or forty thousand pounds maybe? More? Well, if I tell you it "only" costs £25,000 you could be forgiven for thinking it's a misprint – but I promise you it's not.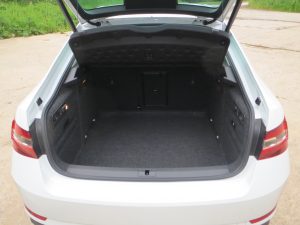 Well, that's the starting price – our test car featured a few extras, a heated windscreen, keyless entry and start, metallic paint and so on, but together they only took the price up to £27,070.
Here then, we have a genuine automotive bargain which is something of a rarity these days and one which, in my opinion. Should be given serious consideration by anyone looking at comparable similar cars.
Our test car is the long wheelbase version, which provides enough leg room in the back to allow a giant to stretch out on a long journey, even with a couple of six footers up front directing operations.
Power in this instance came from a 150PS diesel engine which provides an excellent mix of performance and economy, with the trip computers showing an average miles per gallon figure of 60mpg when the car arrived, but during my test, which included some driving with a full complement of people and luggage, and a total distance of more than 600 miles, the Superb returned an average of 51.7mpg overall, which is impressive enough when you bear in mind that this big executive express is just that – hitting the benchmark 62mph from a standing start in just 8.8 seconds and with a potential top speed of 137mph it will cruise comfortably and quietly at motorway speeds all day long, it's radar cruise control system all the while keeping you a safe distance from the vehicles in front with the ebb and flow of modern motorway traffic taking some of the strain off the driver.
The Skoda Superb then would make an excellent choice for anyone who wants a large luxury car, but doesn't want to pay an arm and a leg for it, but don't take my word for it – go and have a look for yourself.
If you do, I very much doubt you will be disappointed!
Rating: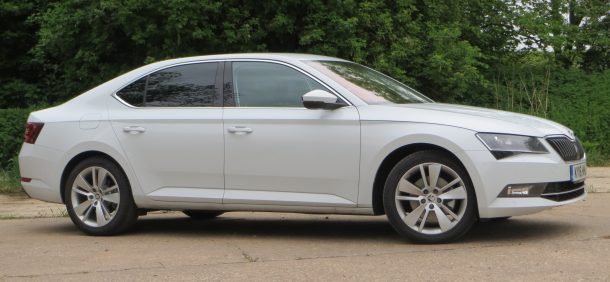 THE VITAL STATISTICS
MODEL: Skoda Superb SE L Executive.
ENGINE: 1968cc, 150PS four-cylinder diesel engine, driving front wheels through 6-speed manual gearbox.
PERFORMANCE: Top speed 137mph. 0-62mph in 8.8 secs.
ECONOMY: City: 58.9mpg.
Country: 76.3mpg.
Combined: 68.9mpg.
Wheel World test average: 51.8mpg
CO2 EMISSIONS: 109g/km.
FUEL TANK: 66 litres.
INSURANCE: Group 19
PRICE: £27,070.
WARRANTY: 3 years/60,000 miles.
WEBSITE: www.skoda.co.uk
• All data correct at time of publication.