Skoda Octavia Elegance 1.6 TDI CR 105PS DPF road test report and review: Bigger is better!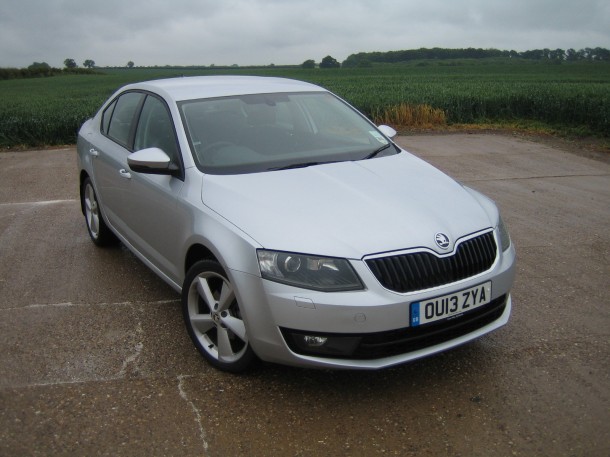 Skoda Octavia Elegance 1.6 TDI CR 105PS DPF road test report and review: Bigger is better! DAVID HOOPER says this Octavia is built for economy rather than speed.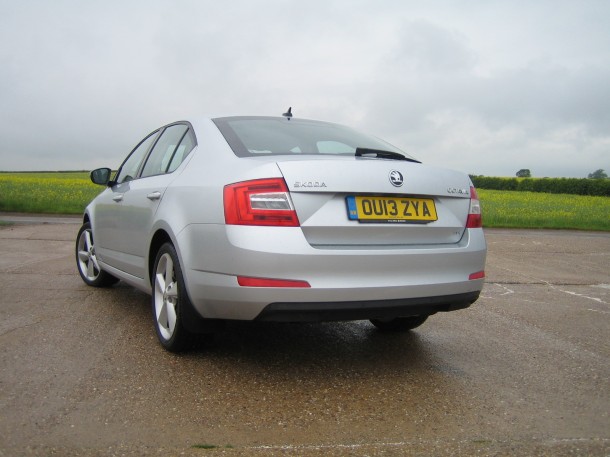 THE new Skoda Octavia range has taken a big jump upmarket and is now on a par with the Golf and Audi models in terms of quality.
At the Skoda Rapid launch a few months ago the company declared its intention to move the Octavia upmarket and give it a premium feel, and after spending a few days with the newcomer, there's no doubt in my mind that they have achieved that ambition and in so doing given the Rapid, which sits in the range between the Fabia and Octavia, its own space in the market and within the Skoda range.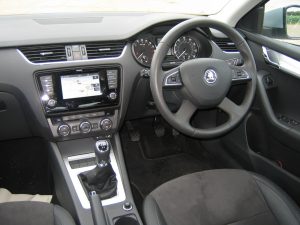 The Skoda Octavia certainly looks premium from the outside. From its classy, Audi-like front end, to some eye-catching angular panel design on the section between the rear light clusters, the car looks expensive and belies its cost-effective starting price of £15,990
This particular model is the 1.6-litre diesel with a 105PS engine and the range-topping Elegance trim. Buyers also have a choice of S or SE trim grades, and depending on model, five or six-speed manual gearboxes or six or seven-speed DSG gearboxes.
The interior is as good as anything you will find in this class and I loved the half-leather and Alcantara seats which only added to the upmarket ambience this car creates.
Five people can travel in comfort inside, and the boot is truly enormous and should have no trouble accommodating all of their luggage, unless they pack like Lily Savage, in which case you may need to fold down the rear seats with their 60/40 split to create yet more space.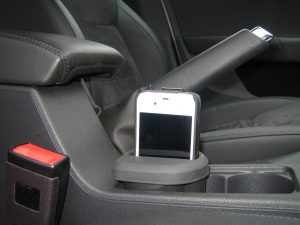 Designed for economy rather than speed, it comes with a five-speed gearbox instead of what has now become the more common six-cog box, but the well-chosen ratios work well, and the leggy fourth gear gives the car plenty of scope for reasonably quick acceleration when the need arises.
Gentle, economic driving, however, is where this car comes into its own, and when driven gently can return some impressive fuel consumption figures in the real world, but as you would expect, are still some way off the heady heights of the official figures which are rarely realistic.
During my few days with the car, I regularly achieved mpg figures in the mid to high 50s, which is impressive by any standards, and with a couple of particularly careful drives of around 35 miles on mixed roads, actually managed to break the 60mpg barrier, which for a car of this size is excellent.
Equally impressive is the fact that, due to its remarkably low C02 emissions figures of 99g/km, you will not have to pay road tax.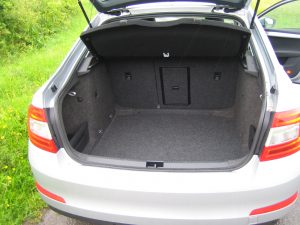 In the Elegance spec, the Octavia comes with all the goodies you would expect in a car costing substantially more than the £21,090 asking price of this model. The Amundsen infotainment/sat nav system is easy to use and doubles as a hands-free interface for your mobile when it's connected via Bluetooth.
It also comes with climate-control air conditioning, cruise control, a couple of trip computers, a multi-function steering wheel, Bluetooth, cruise control, climate control air conditioning and so on.
The new Octavia is a class act, not just in the way it looks, but in the way it quite literally sips its fuel. I've always been a Skoda fan and this excellent new model may be bigger, but it is also better, and reaffirms my admiration of the brand which offers superb value for money when compared to other VW Group models.
CLICK HERE and "Like" our Facebook page for regular updates and follow us on Twitter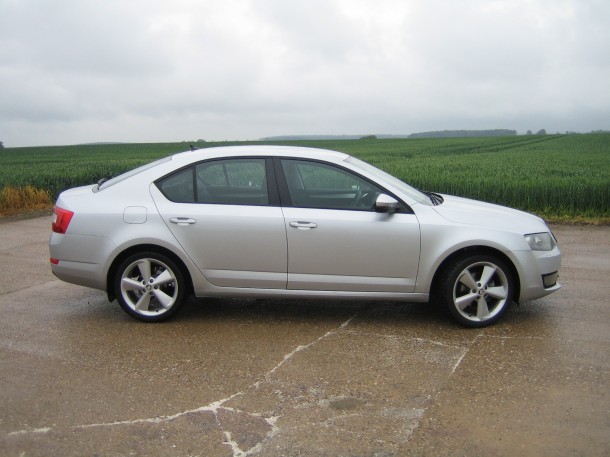 Rating:






THE VITAL STATISTICS
MODEL: Skoda Octavia Elegance 1.6 TDI CR 105PS DPF.
SKODA OCTAVIA RANGE: From S 1.2 TSI 5dr (£15,990) to Elegance 2.0 TDI CR DSG 5dr (£23,240).
ENGINE: 1598cc, 105PS four-cylinder diesel engine, driving front wheels through 5-speed manual gearbox.
PERFORMANCE: Top speed 121mph. 0-62mph in 10.4 secs.
ECONOMY: City: 61.4mpg.
Country: 85.6mpg.
Combined: 74.3mpg.
Fuel tank: 50 litres.
CO2 EMISSIONS: 99g/km.
INSURANCE: Group 14.
PRICE: £21,090 (£22,715 as tested).
WARRANTY: 3 years/60,000 miles.
WEBSITE: www.skoda.co.uk
• All data correct at time of publication.