Stealthy look as standard for SEAT's Leon FR
ROAD TEST REPORT AND REVIEW: SEAT Leon TDI FR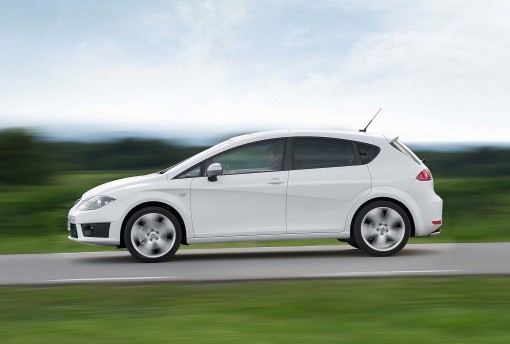 As difficult to spot as a stealth bomber, IAN LAMMING says Seat have made their Leon TDI FR almost invisible.
BLINK and you'll miss it; that's stealth technology for you.
Black on a black background with the light off, this particular hatchback is as difficult to spot as a stealth bomber delivering its deadly cargo.
SEAT's swoopy Leon isn't a car to grab your attention – for the right reasons. If it fails to leap out it's not because it isn't any good. It's more that it has managed to sneak off radar.
The Leon is and always has been a good looking car but in near black or Nao Track Grey, as they call it, it is almost invisible.
And this can be a good thing in a society obsessed with stealth tax speeding fines and light-fingered thieves. Both are likely to pass you by leaving you to enjoy the delights of this delectable car.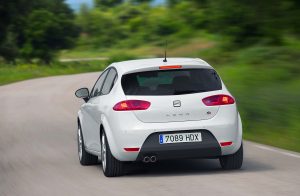 Like all SEATs, the Leon is absolutely and completely sorted, in every aspect from performance to handling, accommodation to practicality. It's just a great car, pure and simple.
It loves to be driven and you will love to drive it and you can have as much fun as you like and it will still return 50-plus miles per gallon. Now that's what I call great.
It sits on the road like something three times the price tag; its handling prowess is magnificent offering excellent levels of comfort and sporting agility and poise.
The six speed gearbox is slick, the clutch light, offering a refined and quick-witted transmission which matches perfectly the depth of performance offered by the excellent 2.0 TDI. Output is a modest 140PS but don't be fooled by that as the FR has more than enough poke to put a very large smile on your face.
The interior is black and functional in a way SEAT customers will recognise and appreciate. But all the kit you need is there and they have tried to brighten the interior with cream inserts on the seats.
Junior's car seat fits in the back okay, the boot is large and deep and is more than adequate for luggage and shopping.
The coupe looks have remained fresh and stylish and SEAT has avoided the tasteless add-ons that blight many a sporting hatch. Few cars are as able, practical and fun as the FR so maybe it is time more people took a bit more notice.
Rating:






THE VITAL STATISTICS
Model: SEAT Leon FR
Engine: 2.0 litre, turbo-diesel
Gearbox: six speed manual
Power: 140PS
Top speed: 127mph
0-62mph:  9.5secs
Insurance group: 20E
Miles per gallon (combined): 58.9
CO2: 125g/km