Cosworth and Subaru combine their talents
ROAD TEST REPORT AND REVIEW: Subaru Impreza Cosworth CS400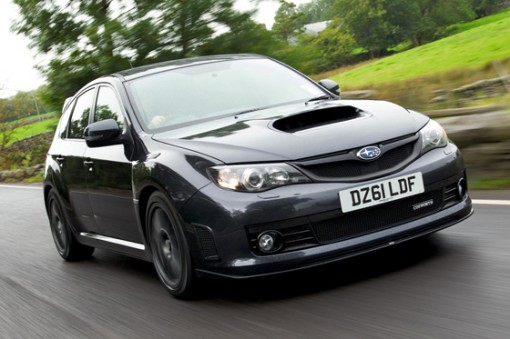 Fettled by Cosworth, TOM SCANLAN drives a Subaru which can out-drag a supercar. Scrape together a deposit of around 10 grand, and it could be yours.
For a bit more than £10,000 you can get a brand-new car that can out-drag a Ferrari F430 or a Porsche 911 GT3!
How?
Well, that's the deposit on a Subaru Impreza STI CS400. Finance over three years totals £57,000, during which time what might have happened? Probably a huge amount of fun, maybe a few penalty points and possibly an ear problem caused by being subjected to noise.
Alright, that's all tongue-in-cheek. However, the number one statistic scorches off the page: zero to 62 mph in just 3.7 seconds.
Subaru gave its already-quick Impreza WRX STI to Cosworth (a legend in its own lifetime for ultimate performance engines) and said that it wanted a car that provided truly stunning performance, but not just for the track.
So, at Cosworth's factory, it was 'replace these bits, and those bits, and re-engineer that, that and that, don't forget the turbo and the exhaust' and it's job done! 398 bhp under the bonnet and a few coy Cosworth badges about the bodywork… and a different grille.
By comparison, the already quick base car is now a comparative sluggard (although nearly half the Cosworth's price).
For day-to-day pottering about on visits here and there, shopping trips, commuting, whatever, the Impreza Cosworth is just a bit of a strain. It's not that the engine isn't very flexible, or that the steering, brakes and gearbox aren't perfectly amenable; more that there's no escaping a fair bit of noise. Fine when you're enjoying the performance (including the superb handling), but unnecessary otherwise.
Consumption? I got around 27mpg overall.
Having said that, the car is comfortable with new, well-bolstered seats. Shiny 'piano-black' inserts prevail around the cabin. And of course it still offers the versatility of any five-door car and Subaru's standard all-wheel-drive.
75 were built; just a few are left.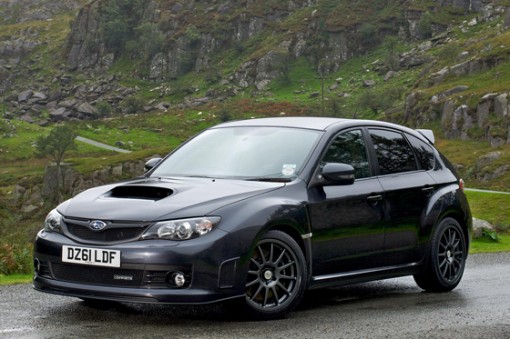 Rating:






THE VITAL STATISTICS
Model: Subaru Impreza CS400
Price as  tested:  £49,995
Performance: 0-62mph  3.7 seconds
Top speed: 155 mph (limited)
Combined fuel consumption: 27.4 mpg
VED Band:  L (£455)