Nissan Micra rewrites the rule book yet again!
ROAD TEST REPORT AND REVIEW: Nissan Micra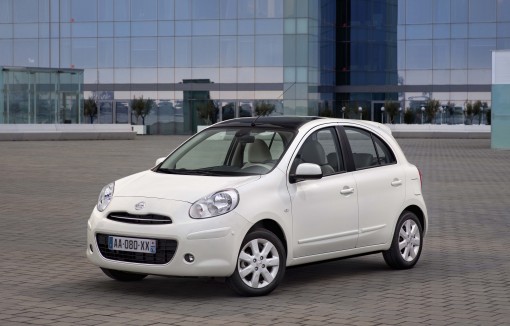 With just three cylinders under the bonnet, IAN LAMMING says Nissan's new Micra has rewritten the small car script once again.
IF the new Micra rewrote the script for small cars, then the latest variant has done it again.
How can a car with more power and better performance also be more economical and have a cleaner exhaust? Don't ask me, ask Nissan.
The DIG-S has a 1.2 litre engine and, like the entry model, just three cylinders. But it also has a supercharger, which makes all the difference.
Thanks to close to 100PS, that's 20 more than the lower spec car, the Micra is transformed into a dream drive.
There's a broad spread of power too thanks to those extra spinny internals making the DIG-S decidedly spirited. And because it doesn't have to work so hard to get going, it is more relaxed, more efficient and hence more economical.
This new-found zing extends to dynamics so you can expect the already agile Micra to feel even sprightlier.
More than ever, it boasts the sort of technology that would put big posh cars to shame.
Here is a car that will remind you of your girlfriend's birthday and, for the nervous of parking, has sensors to measure the space and advise you if it is okay, difficult or inadvisable to park.
For maximum agility it has speed sensitive power steering. There is also sophisticated climate control, touch screen satnav, Bluetooth for the phone and iPod and MP3 accessibility – your gateway to audio streaming.
You can't underestimate just how important a car the new Micra is. Nissan has been building them for 30 years and it was the first ever Japanese Car of the Year. Since then three million have been driven onto the roads of Europe and Nissan is targeting the 400,000 Micra drivers in this country with this fourth generation car.
Nissan has spent the past few years churning out new and popular models. The Micra is the first model to be replaced in the past seven.
Redesigning a worthy successor was a big ask but Nissan has delivered. New Micra looks the part. It is less quirky than you are used to but more modern.
It's on sale in 160 countries as Nissan tries to become the number one Asian brand, the platform will be used to produce another two models and will also be available to partners Renault.
Many new small cars have grown at an alarming rate putting off potential customers with their new found girth. Micra remains as compact as it ever was but with more intelligent use of space.
What has been retained and honed is comfort, performance, economy and emissions. The range is better in every way; the DIG-S just pushed standards further still.
Rating:






THE VITAL STATISTICS
Model: Nissan Micra DIG-S
Engine: 1.2 litre supercharged petrol
Gearbox: Five speed manual
Power: 98PS
Top speed: 112
0-62mph: 11.3
Insurance group: 9
MPG:  68.9 (combined):
CO2: 95g/km
CLICK HERE and "Like" our Facebook page for regular updates and follow us on Twitter