Porsche Macan S Diesel road test review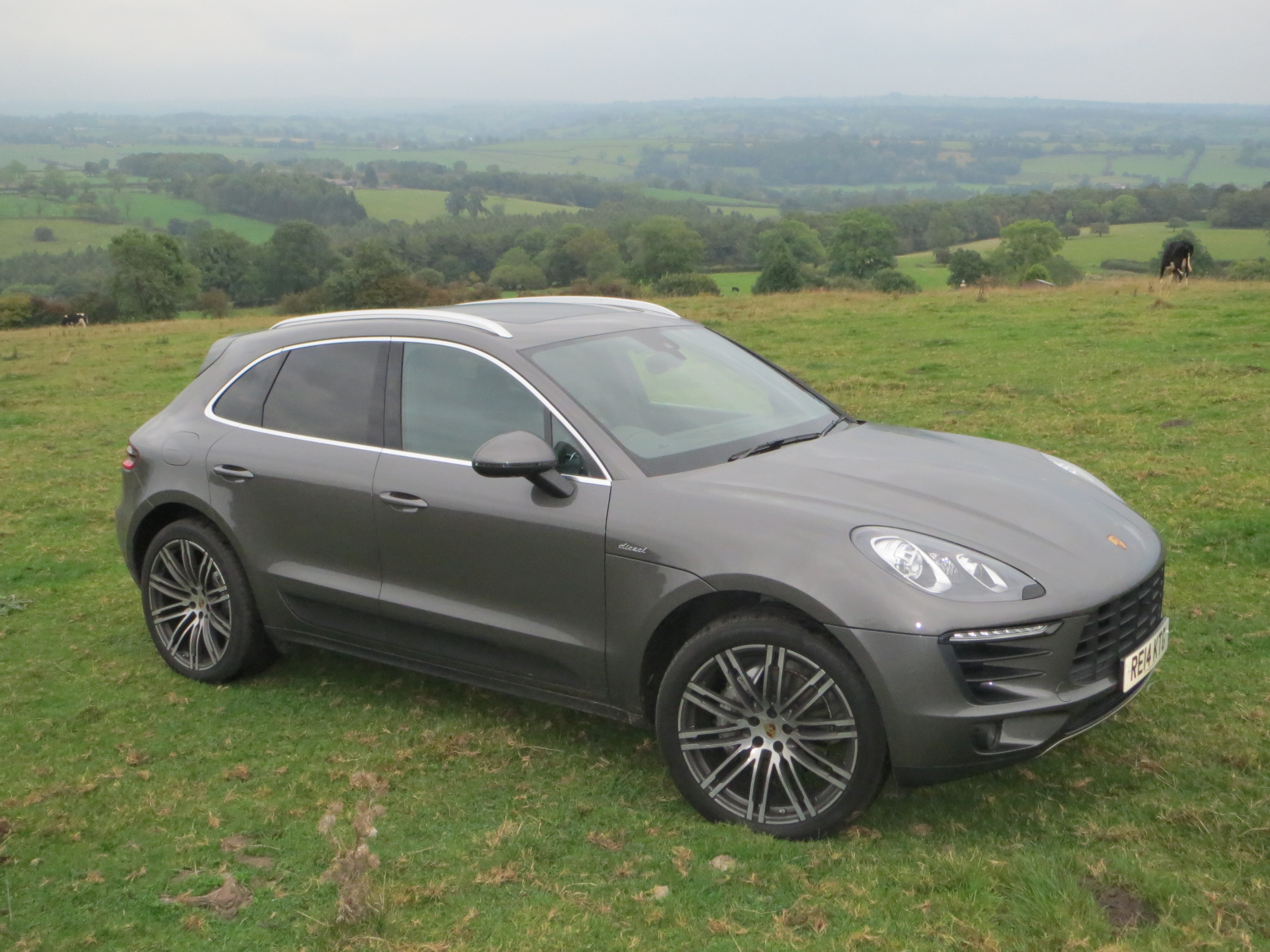 Porsche Macan S Diesel road test review: With a dashboard a fighter jet would be proud of, DAVID HOOPER enjoys piloting Porsche's latest SUV, the highly-capable Macan.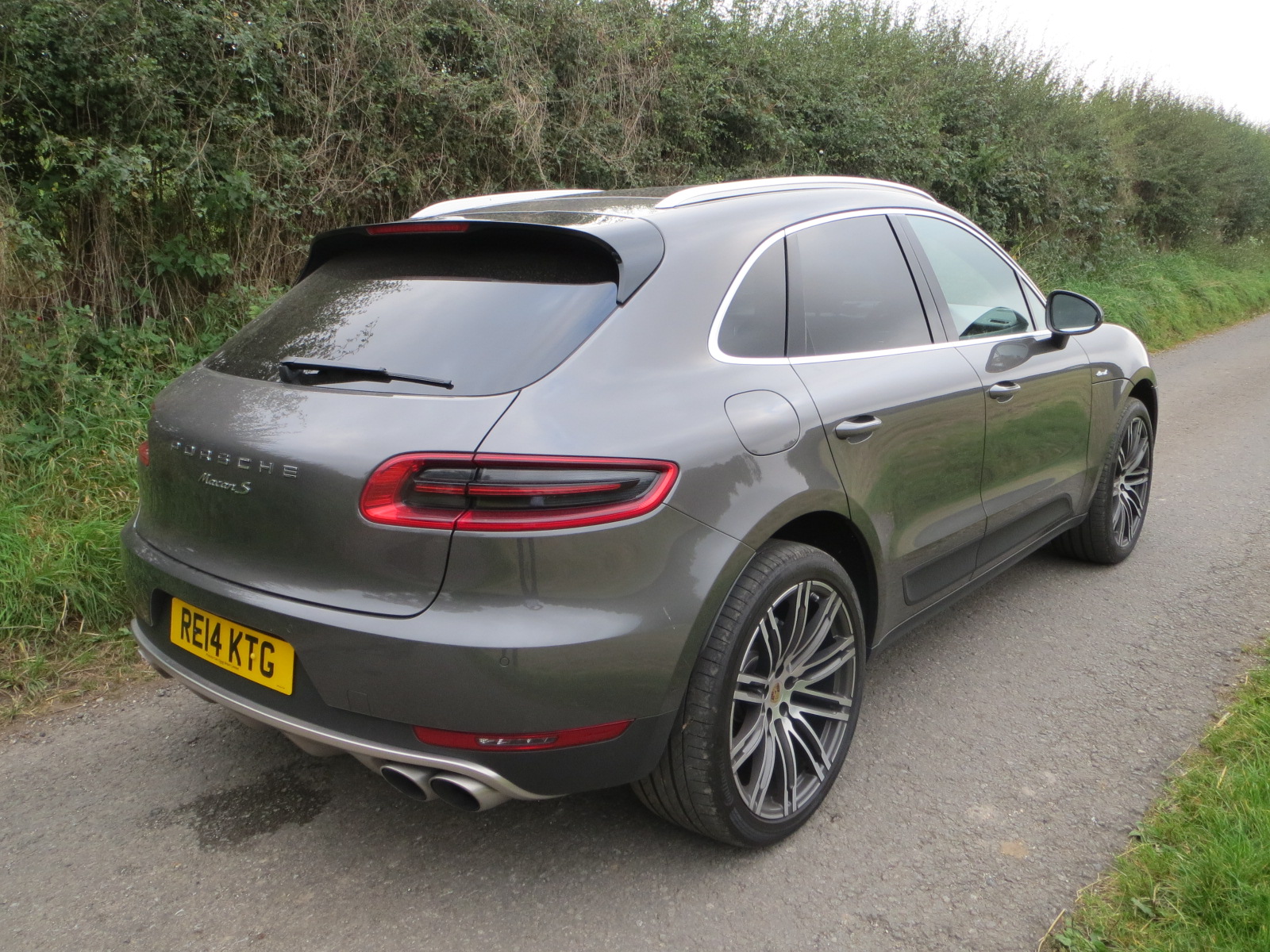 MENTION Porsche and most people will think of the 911, Boxster, or even the Cayman – few will think family runabout – but this gorgeous new Macan S is just that.
In fact, it proved the perfect transport for taking my son back to university after the summer break – and it was certainly surprising just how much "stuff" we managed to get in the back once the 60/40 split rear seats were folded down to create a flat load space.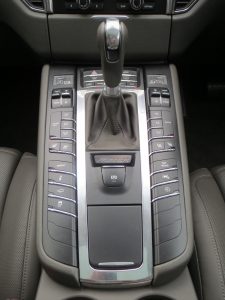 It was quite a good pose too, turning up at his new student house for his final year in a Porsche – although we were arguably outdone when, incredibly, a Maserati Quattraporte pulled up in the street of terraced houses just a few doors down – but we'd got more "stuff" in our car!
So the Macan certainly passes the family transport test, and with the rear seats in place, can carry four to five people, plus luggage, in comfort – the rear seat passengers even get their own heated seats.
Let's make no bones about it, the car looks fabulous, sitting on its large alloys and huge tyres. The styling is dramatic for an SUV like this, and is pure Porsche from nose to tail.
Open the door and clamber inside our test car and you are met by a bank of switches on the centre console reminiscent of a fighter jet's cockpit – and there are more on an overhead panel set around the interior light. Impressively complicated at first sight, they are logically laid out and soon become familiar, allowing you to control everything from the suspension settings in sports mode, to the lane departure warning system on the motorway, which visibly steers the car back on track should you start to stray out your lane, to the seat heaters (or coolers). Various controls for the car's 4×4 modes, including a Hill Descent Control switches are also all correct and present for your delectation and amusement.
The centre of the dash is dominated by the PCM system, a large screen which doubles as sat nav, reversing camera, telephone system and even plays your CDs, the car's onboard jukebox, or the radio.
In front of the driver are the three main dials, familiar to any Porsche afficianado, with the far right dial allowing the driver to select any number of displays, from telephone, to sat nav, to radio and so on.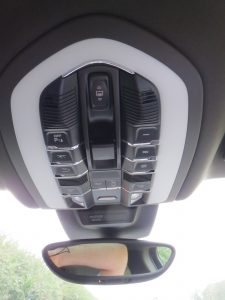 The sporty steering wheel is home to a selection of buttons and switches – I particularly liked the roller-ball buttons, one on either side, which allow you to adjust the volume or select various functions – they reminded me of knurled ball bearings.
Power for this particular Porsche comes from a 3.0-litre V6 diesel engine mated to a seven-speed Tiptronic gearbox, complete with manual control and paddles on the back of the steering wheel. Powerful enough to propel the car from rest to the benchmark 62mph in just 6.3 seconds, the car has a potential top speed of 143mph. Anywhere up to that point, our Macan S has the ability to effortlessly entertain, it's a great car to drive, but then surely you wouldn't expect anything less.
In its standard settings it's more than capable, but select the sport mode and the suspension stiffens up, the throttle responses sharpen and the gear changes are slightly delayed, making the Macan S an engaging cross-country companion.
Never anything but comfortable, the Macan S is surefooted and confidence inspiring when pushed through the corners. There's ample grip in nearly all situations and the driver has the reassurance of the 4×4 system to ensure things never get too awry.
The powerful brakes never showed any hint of fading, even after a degree of abuse and with fuel consumption in the mid to high 30s, regardless of how you drive the car, there's very little to complain about.
During my test of 564 miles, the car returned an average of 35.8mpg overall, but on a shorter, steady trip, it easily achieved an average of 39.6mpg without trying too hard to be economical. A stop/start system turns the engine off in traffic, and a C02 emissions figure of 164g/km for a car with this performance, is impressively low.
I liked the Macan very much, it's beautifully put together and everything looks and feels well made, making the asking price, in my opinion, worth every penny!
Rating: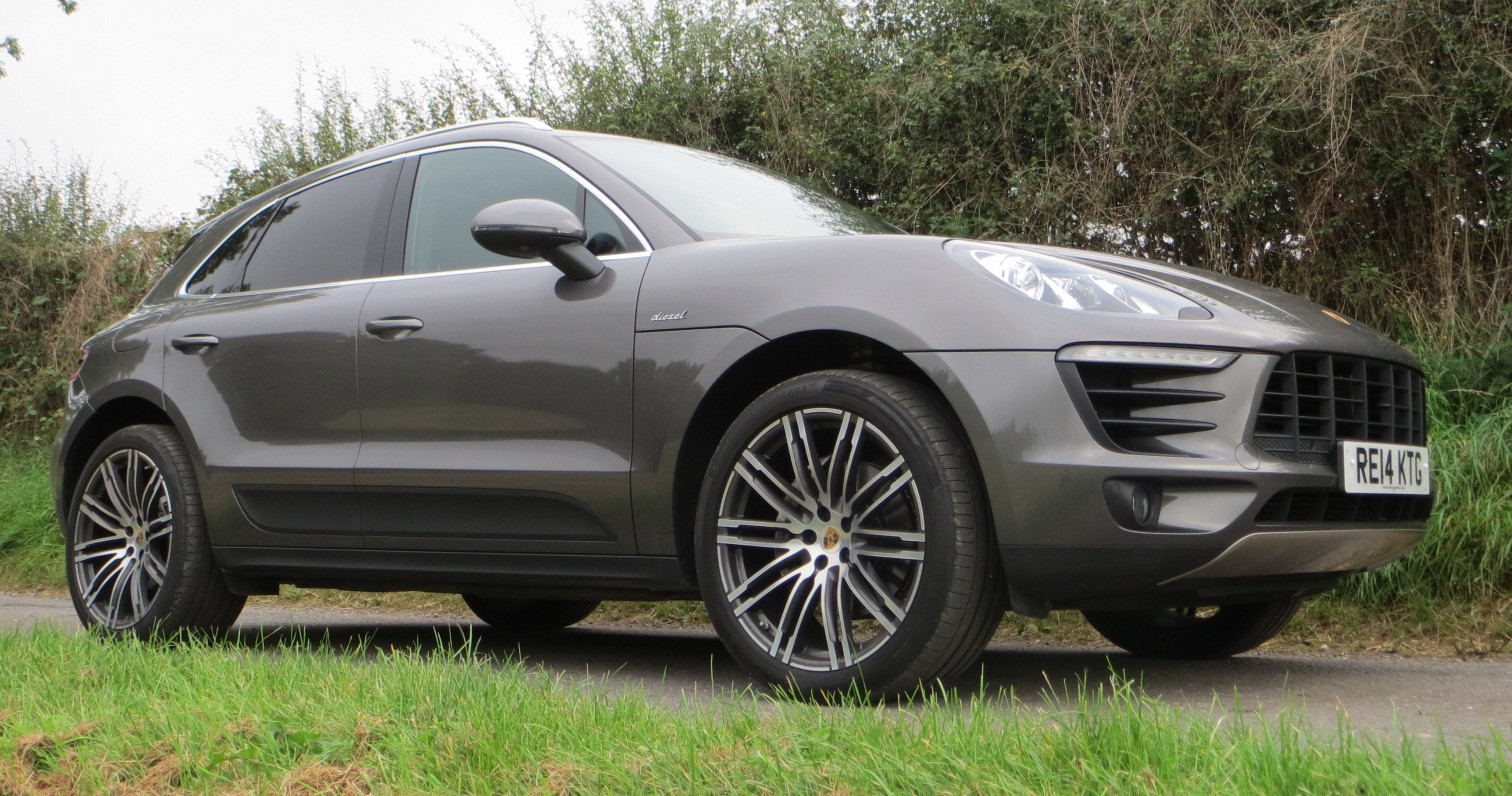 THE VITAL STATISTICS
MODEL: Porsche Macan S Diesel.
PORSCHE MACAN RANGE: From Macan (£40,276) to Macan Turbo (£49,706).
ENGINE: 2,967cc, 258PS six-cylinder diesel engine, driving four wheels through 7-speed Tiptronic gearbox.
PERFORMANCE: Top speed 143mph. 0-62mph in 6.3 secs.
ECONOMY: City: 40.9mpg.
Country: 47.9mpg.
Combined: 44.8mpg.
Wheel World test average: 35.8mpg – 560 miles
CO2 EMISSIONS: 164g/km.
FUEL TANK: 60 litres.
INSURANCE: Group 40.
PRICE: £43,648.
WARRANTY: 3 years/Unlimited miles.
WEBSITE: www.porsche.co.uk
• All data correct at time of publication.