Peugeot 108 Active 1.0 road test report and review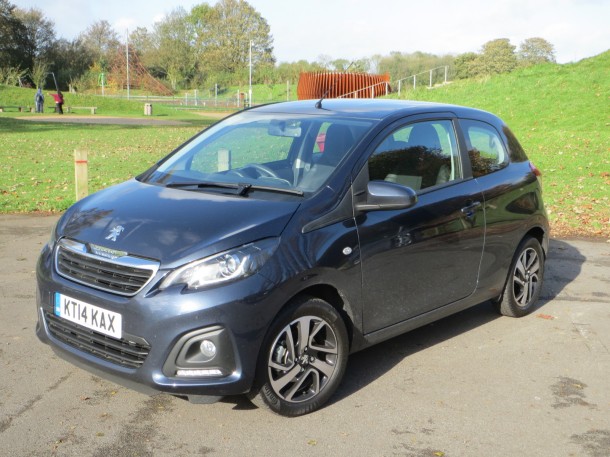 Peugeot 108 Active 1.0 road test report and review: This Peugeot 108 Active 1.0 may be small, but it's big on economy. DAVID HOOPER put one of the new models to the test.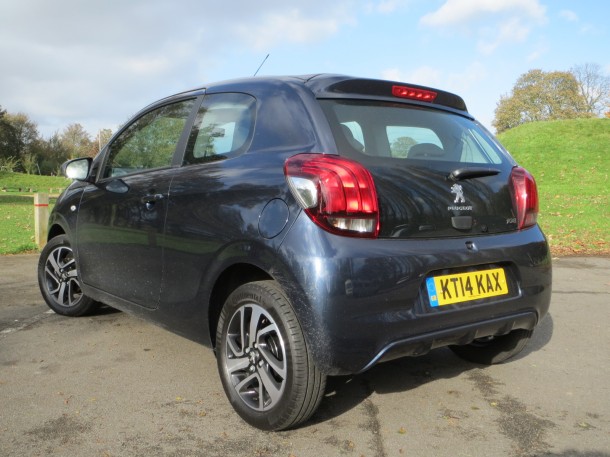 THIS diminutive little Peugeot 108 is is the French manufacturer's version of the joint project between Toyota, Peugeot and Citroen, the fruit of which is this little beauty seen here, which in Peugeot's case, has taken over from the 107.
The popular three-cylinder car has sold well across the three brands, with only those in the know really making the connection. Different badging and trim changes do make them look quite different and allow each manufacturer to put their own stamp on the cars.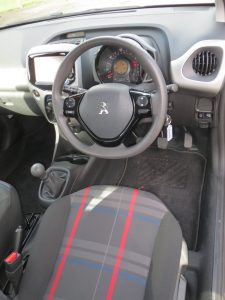 The Peugeot 108 range starts from £8,245 And rises to £12,345 for the top of the range five-door Feline model. It's available in three or five-door bodystyles, but all come with a three-cylinder engine of either 1.0 or 1.2-litres capacity power plant and a five-speed manual gearbox or a manual sequential with automatic mode box.
Drive it gently, and this little car is capable of impressive economy, getting into the mid-60s to the gallon, but on the motorway, in some situations it can struggle – for example on a windy motorway, the 108 was battling into a strong head-wind at 70mph, and the gear-change indicator was telling me to change down from fifth to fourth as it was running out of steam. Just when you think you've seen it all!
The Active model I tested came with Bluetooth, so you can easily connect your mobile phone to the car's telecoms system and play your iPod through its entertainment system via a USB connection at the bottom of the central console. A 7in touch screen is the intuitive interface that makes it all happen.
The boot is tiny, but big enough for a few bags of shopping, or an overnight bag or two, but the rear seats can be easily folded down to accommodate larger pieces of luggage when you're not carrying passengers.
Ideally suited as a town or city car, the 108 is equipped with a Stop-Start system which turns the engine off in traffic jams, or at the lights, as soon as the driver takes the car out of gear and releases the clutch. During my test, it restarted faithfully every time, the instant the clutch pedal was depressed ready to select first gear again.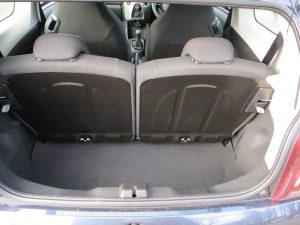 Surprisingly comfortable, the 108 is actually quite good fun to drive, and if you sacrifice a bit of economy and work the engine towards the top of the rev range, progress can be surprisingly lively and entertaining.
The car handles well enough and feels bigger than it actually is on the road, it turns in smartly and never felt anything but perfectly composed during my few days at the helm.
Parking is as easy as it gets as the car is so tiny – there aren't any parking sensors, but you really don't need them,
Our test car was equipped with air conditioning and electric front windows, so as small as it is, it comes with all the luxuries you might need – but you have to adjust the door mirrors manually, so reaching across to the passenger side can be a bit of a stretch if there's no one in the left-hand seat.
The Peugeot 108 is a classy little car which is economical and fun to live with and easy to park, yet lacks none of the essential mod cons for a budget price.
Rating:





THE VITAL STATISTICS
MODEL: Peugeot 108 Active 1.0.
PEUGEOT 108 RANGE: From 1.0 Access (£8,245) to PureTech 1.2 VTi Feline (£12,345).
ENGINE: 998cc, 68bhp three-cylinder petrol engine, driving front wheels through 5-speed manual gearbox.
PERFORMANCE: Top speed 99mph. 0-62mph in 14.5 secs.
ECONOMY: City: 62.8mpg.
Country: 83.1mpg.
Combined: 74.3mpg.
CO2 EMISSIONS: 88g/km.
FUEL TANK: 35 litres.
INSURANCE: Group 7.
PRICE: £8,245.
WARRANTY: 3 years/100,000 miles
WEBSITE: www.peugeot.co.uk
• All data correct at time of publication.