Skoda Fabia 1.2 TSI SE L review and road test report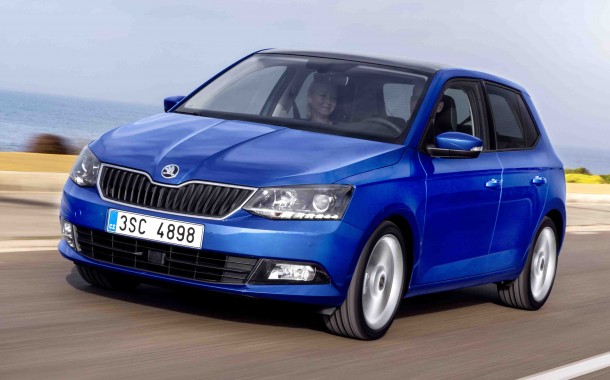 Skoda Fabia 1.2 TSI SE L review and road test report: KEITH WARD has a look at the new Fabia – and discovered a few teething problems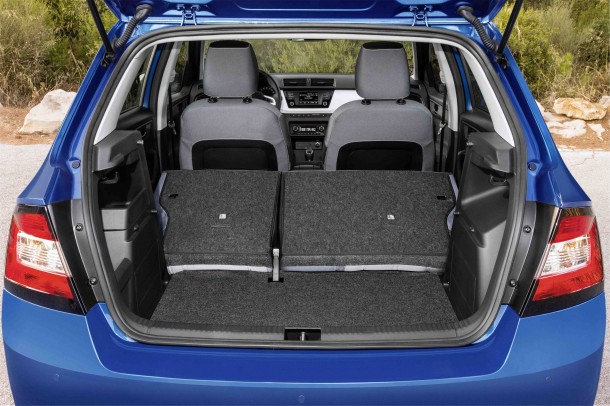 ON its way for the New Year is an all-new Skoda Fabia, shorter and lighter than the current model but claiming to be roomier inside and, for what was once the joke backward brand of British motoring, a serious venture to bring (with a few evident teething problems) smartphone technology into a small family car.
In its first two generations the Czech-born Fabia has sold 3.5m globally since 1999. The 18-strong new range at prices between £10,600 and £17,240 matches a five-door hatchback body with a choice of 15 colours, seven engines – four petrol and three diesel – and three levels of trim. All engines feature stop-start and brake energy recovery.
That base price is £655 above the current model but improvements in trim are claimed to be worth between £740 and £2,040,  including such as (still patchy) DAB radio, Bluetooth, body-coloured door mirrors and handles and electrically adjustable and heated mirrors.
Thanks to improved engines and a reduction of up to 65 kg in kerb weight the new Fabia claims to be up to 17 per cent better than the current in CO2 and mpg.  CO2 figures vary from 88 to 110, combined mpg lab-condition ratings from 58.9 to 83.1.
While 8mm shorter externally, the new model boasts a similar increase internally to its cabin length, plus more elbow and headroom for passengers and an enlarged boot "considerably bigger" than those of class rivals.  If you can run to it as an option, a newly available full glass roof adds to the feeling of space.
Disappointingly, the rear seatbacks do not fold into a flat extension of the boot floor – see the Honda Jazz for how to do it in a small car – but drop forward at an angle onto the fixed bench seat, with an obstructive step across the cargo deck. Not, then, one of its "simply clever" features.
Designer Ales Vrana explained: "We wanted maximum comfort for rear passengers.  A flat floor would have meant a compromise in seating."  It is however hinted at for next year's Fabia estate.
Best-selling hatch is expected to be the little three-cylinder 1.0-litre MPI 75PS petrol in medium SE trim at £12,760.  This engine already powers the VW up! and Skoda Citigo.
We tried on preview in Portugal the friskier 90PS 1.2 four-cylinder petrol (details below)  in top SE L trim at £14,240, which expects to rise to be best-seller overall when the estate is added to the Fabia range next year.
This drives easily though its standard five-speed manual box but takes an unhurried nearly 11 seconds to 62 mph. Some spirited hill climbing behind Lisbon, before a return along the serpentine Atlantic coast road – perhaps not normal territory for its typical customer – curbed our recorded mpg to 40-plus, against an official 60.1.
Better in that respect was a 105PS turbo diesel 1.4 TDI.  Its three cylinders could be heard working, but it recorded in easier terraine 57.7 mpg against its official combined 80.7.
Teething problems were experienced in several cars with the VW Group's "Mirror Link" system, "bringing a smartphone into the car", making its debut in the Fabia, although available in similar forms elsewhere.  It plugs in your own phone apps, for example sat-nav, to the dashboard screen. Apple have yet to sign up to it, others have.
On occasions, for us and others on the media trials, it just blanked. Skoda's comment:  "It is not completely ready right now. These cars are preview models. It will be fine by the time the Fabia goes on sale (in January). Only one to two per cent of Fabia customers took up the option of a fixed sat-nav in the car. It is no longer offered.  We think Mirror Link is the way to go."
Next: In 2015 a Fabia GreenLine extra-eco diesel emitting 82 g/km and achieving an official 91.1 mpg combined.  Also that estate version.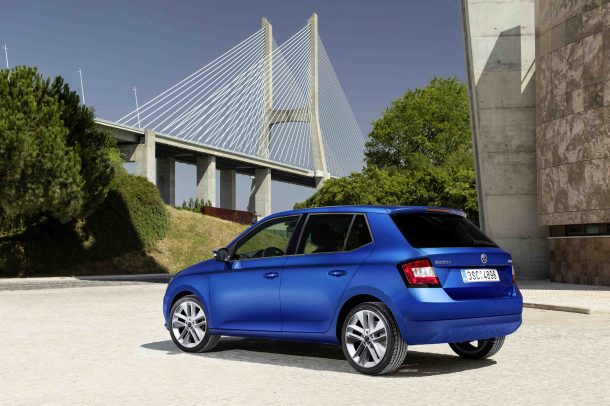 Rating:





THE VITAL STATISTICS
Model: Skoda Fabia 1.2 TSI  SE L
Body: Five-door hatch; length 3,992 mm; width 1,732; ht 1,467; wt 1,109 kg
Boot: 330 to 1,150 litres
Engine: Petrol; 1,197cc; four-cyl; turbo; five-speed; stop-start
Power: 90 PS; @ 4,400-5,400 rpm; max torque 160 Nm @1,400-3,500 rpm
Pace: 113 mph; 0-62 in 10.9 sec
MPG: On test 40.3 mpg; official combined 60.1; BIK  14%
CO2: 107 g/km; tax band B;
PRICE: £14,240
On sale: Late January 2015; orders from November this year.