Pod Point charger powers up a new relationship with EVs
Having your own charging point is a gamechanger for EV drivers, and as DAVID HOOPER explains, having one fitted can be much more straight forward than you might think.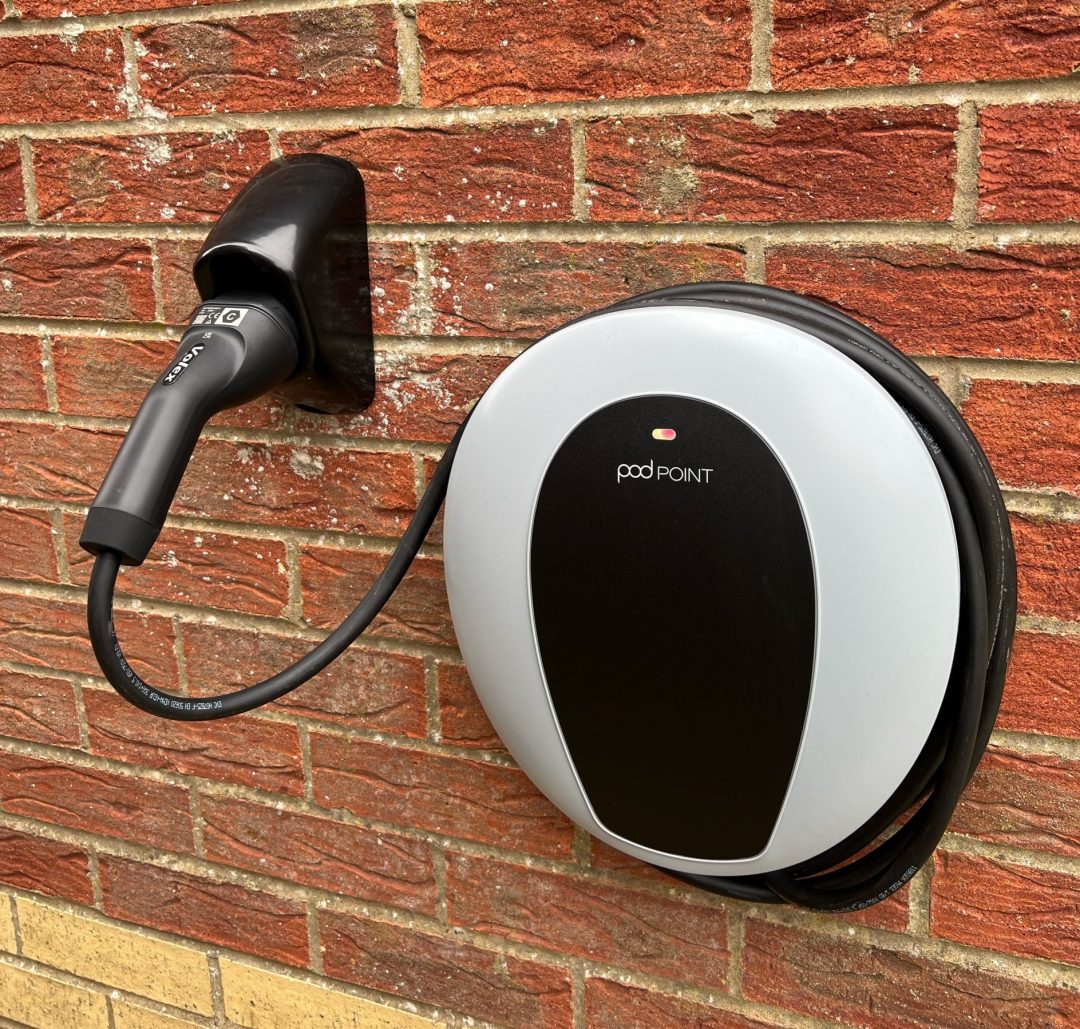 LEARNING to live with electric vehicles can be quite a steep learning curve – especially if you don't have your own charging point at home, which until very recently, I didn't.
Most of the time, that was fine, because I don't own an EV either, but when one arrives to be reviewed, I had to rely on the public charging network, which although improving, is still unreliable and certainly inconvenient, necessitating special trips to top up a car's battery.
My other option was to rely on my outdoor 13amp socket at home, which regular readers will know does the job… eventually. The Kia Niro EV I reviewed in the last edition of Business Intelligence showed a charging time of 57 hours to top up the battery from a range anxiety provoking nine per cent charge – not much use if you need to be up and off on a commute, or long journey early the next morning! Visit wheelworldreviews.co.uk to read the full review.
To compound the complications, with the soaring energy costs, most places which offered free charging while you visited a shopping centre, like the one in St Stephen's in Hull, now charge for their use, although the ones in Grimsby's Freshney Place are still free to use.
So when Pod Point, who also provide public chargers in locations all over the UK, offered to install one of their Solo 3 chargers for me at my home, I didn't waste much time taking them up on it. It's fair to say, it's been transformational. Living with an EV is no longer the logistical challenge it once was, and it's now so much quicker and much more convenient to charge up my visiting EVs, with the 7kW charger adding around 30 miles of range for every hour charge.
Pod Point is one of the UK's leading providers of electric vehicle charging points and has manufactured and sold more than 195,000 units across the UK and have more than 8,200 public charging bays. As well as home chargers, they also offer commercial and workplace charging stations which are compatible with all plug-in vehicle manufacturers.
For most owners of new EVs, a home charger will be installed as part of the deal with the car, but more thought is now being given to second and third owners of EVs, who, like me, may not have a charger already installed.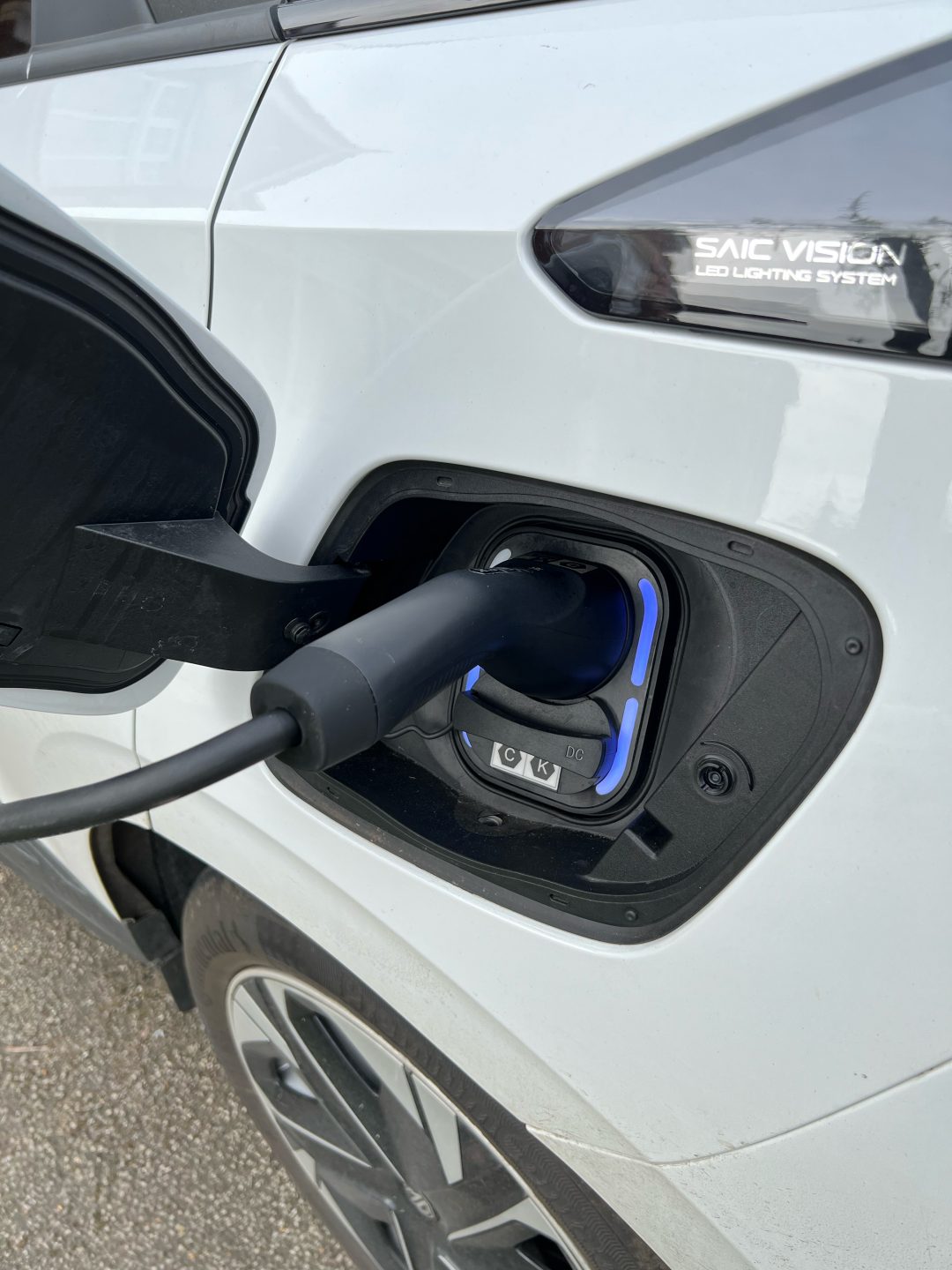 The Pod Point installation process was pleasingly painless, and the expert support from their team was genuinely beyond reproach. Having agreed to go ahead with the installation, I was sent a DIY survey sheet to complete highlighting the existing electrical set-up at my house. Much depends on the age of your property and the condition of the wiring! I was asked to take photos of my distribution board which is in my garage, the external electricity meter, showing where the supply cables are, and also the earthing of water and gas pipes, before uploading them with a description of their locations to Pod Point.
My report was then assessed, and I was quickly contacted again by Pod Point to say that my wiring was fine, but my supply appeared to be "looped" – don't ask – so permission had to be sought from Northern Grid to ensure the supply was good enough to cope with the 7kW draw a charger takes when charging an EV.
I expected delays, but a letter giving permission came back the next morning, a date was booked for the installation and we were all set.
The engineer arrived just before the appointed time and we agreed where the charger would be mounted. I asked for the cable to be installed inside the garage, rather than have it on the outside wall, and he was happy to do that. It took less than 90 minutes for the unit to be installed and connected up to the mains and the engineer couldn't have been more helpful.
The Pod Point charger connects to your home's internet so Pod Point can remotely monitor any issues with the unit and install software updates. The engineer even explained how to connect the charger to the Pod Point app on my phone which shows where the company's public charging points are, as well as allowing you to keep tabs on how much electricity you are using to charge your EV.
You can customise the app, by inputting your vehicle details, and your own domestic electricity tariffs to keep tabs on exactly how much you're spending. I pay a flat rate tariff of 33p per kW through my renewable energy gas and electricity provider, but for those who have tariffs designed for EV owners which allow cheaper charging during off peak hours, typically somewhere between 11pm and 5am, the unit can be programmed via the app to only charge your car between those times, regardless of when you connect your car to the charger.
For more information about Pod Point, visit their website www.pod-point.com