Kia Niro EV road test review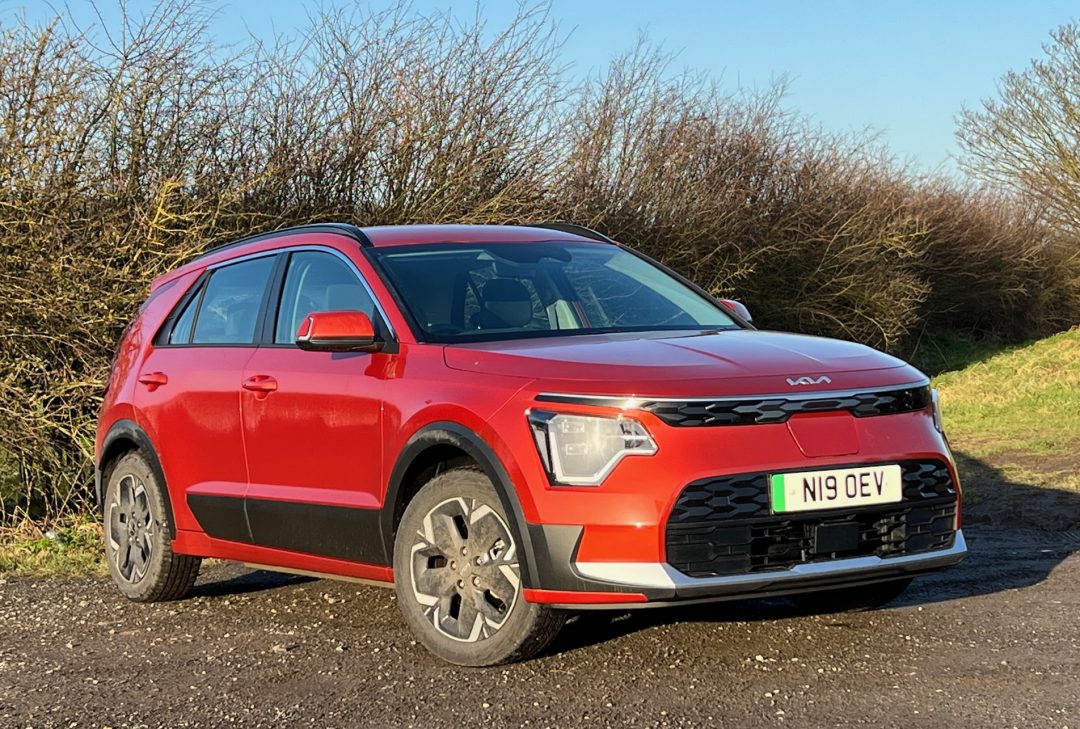 Kia Niro EV road test review: Electric cars and winter driving, while they may be cool, DAVID HOOPER discovers it's all a bit of a learning curve!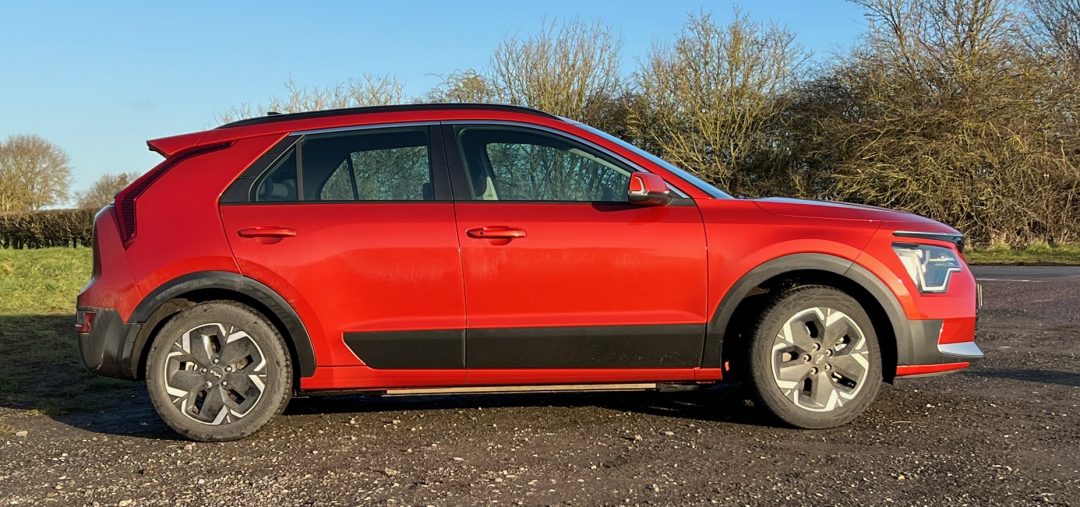 MEET the second generation of the Kia Niro which went on sale in the summer, with the Niro EV featured here joining the line-up a month later.
This fleet friendly Niro EV has a company car BIK rate of just two per cent for the 2022/23 tax year – no surprise then that electrified models account for a third of Kia UK's sales, with the line-up featuring hybrid, plug-in hybrid and pure electric powertrains and three model grades, 2, 3 and 4.
As interest and sales grow in electric vehicles, I've included in the Vital Statistics panel Kia's charging projections for this particular model, which make thought-provoking reading. The first 230V example is if you plug your car into a normal three pin socket at home, as I did. With the car charging at 1.3kW per hour (about the same power usage as an electric heater), a display on the car reckoned it would take more than 57 hours to fully charge after I got home one night with just nine per centre of the battery left! A little too close for comfort, with the associated range anxiety leading to a very steady and chilly drive with the heater turned off! The 7.2kW time is if you have an electric car charging point installed at home.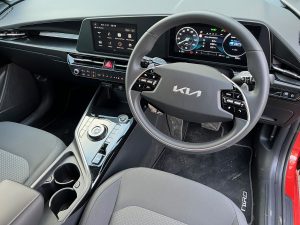 Out of curiosity, I checked my own electricity tariff to discover that it is 33p per kW, so to fully charge the car's 65kW battery would cost £21.45 which, according to the car, gave me 250 miles of range in the cool temperatures of late January, less than Kia's claimed 285 miles.
With the current energy crisis, many of the energy providers who offered cheaper tariffs for electric car owners to charge their vehicles overnight, have pulled those tariffs for the time being, with the only one I know of which still is, only offering that tariff to existing customers, and that price is going up. It's also worth noting that with these tariffs, the rate for daytime hours usage was usually higher too.
If you don't have a home charger, the DC Rapid Chargers have to be paid for as you use them, and can be expensive – around £45 to charge our Niro EV, but then, that's done in around an hour and you're on your way again… but these are diesel prices!
So what's our Niro EV like to live with? Inside the Kia Niro has a smartly designed dashboard which is nicely sculpted into the door panels which has the effect of extending the sloping dashboard.
There are three driving modes, which are Eco, Normal and Sport. Depending which one you select, the dashboard changes from blue dials on the Eco setting to grey dials on the Normal setting and sporty white dials with red needles in Sport mode.
A rectangular display in the middle of the dash is home to all the key controls below which sits the heating controls which can be adjusted independently for passenger or driver. There is plenty of connectivity too, with USB, USBC and a 12V socket all included.

However, luxuries like heated seats and a heated steering wheel were not included in this particular car, but that's probably also to help preserve or maximise the range of the battery.
The centre console is home to the gear selector which in this case is a round dial and gives you the choice of reverse neutral or drive with a parking mode in the middle. It also features auto hold and an electric parking brake.
There is plenty of equipment to aid the driver too, with radar cruise control, lane keeping assist and steering assist to stop you straying out of your lane on a motorway, so it has all the mod cons.
The new Niro also supports Apple CarPlay and Android Auto as you would expect, and it was nice to see that this model didn't actually need to have the phone connected, and it works wirelessly, although you might want to connect your phone to keep it charged because using it wirelessly soon runs down your phone's battery.
The rest of the interior is nicely equipped and proportioned and even has USB charging points on the back of the front seats, so the kids can charge up their phones and other devices while on the move.
There is ample head and legroom in the cabin and the boot is also a good size for all the family clutter.
During my test, the car covered just over 220 miles and the accumulated info display showed that it averaged 3.2 miles/kWh of energy over that distance, which consisted of a mix of town, city and reasonably rapid cross-country driving.
The ride quality of the Kia Niro EV is very good, and it absorbs the bumps and potholes superbly well, it's easy to manoeuvre and parking is aided by a rear view camera.
It handles well enough, too, and with a 0-62mph time of 7.8 seconds it is enjoyably rapid on the open road, but of course the heavier you are with your right foot, the quicker you deplete your battery power in the same way as you would reduce your mpg in an ICE car. Obviously with the emphasis on economy, the tyre choice assists that aim, but I found with the increased weight of the car thanks to its batteries combined with cold, dry but still greasy road surfaces, the standard Continental EcoContact 6 tyres were prone to understeer on roundabouts and tighter bends during a late night drive home with no traffic which allowed me to pick up the pace and "make progress".
I guess as always, there is a balance to be struck between performance and economy!
Overall, the Kia Niro EV is an excellent all-rounder, and comes with Kia's equally excellent seven year warranty, so peace of mind for you and subsequent owners is assured.
If you're in the market for one of the latest EVs, why not charge down to your nearest Kia dealer and have a look for yourself!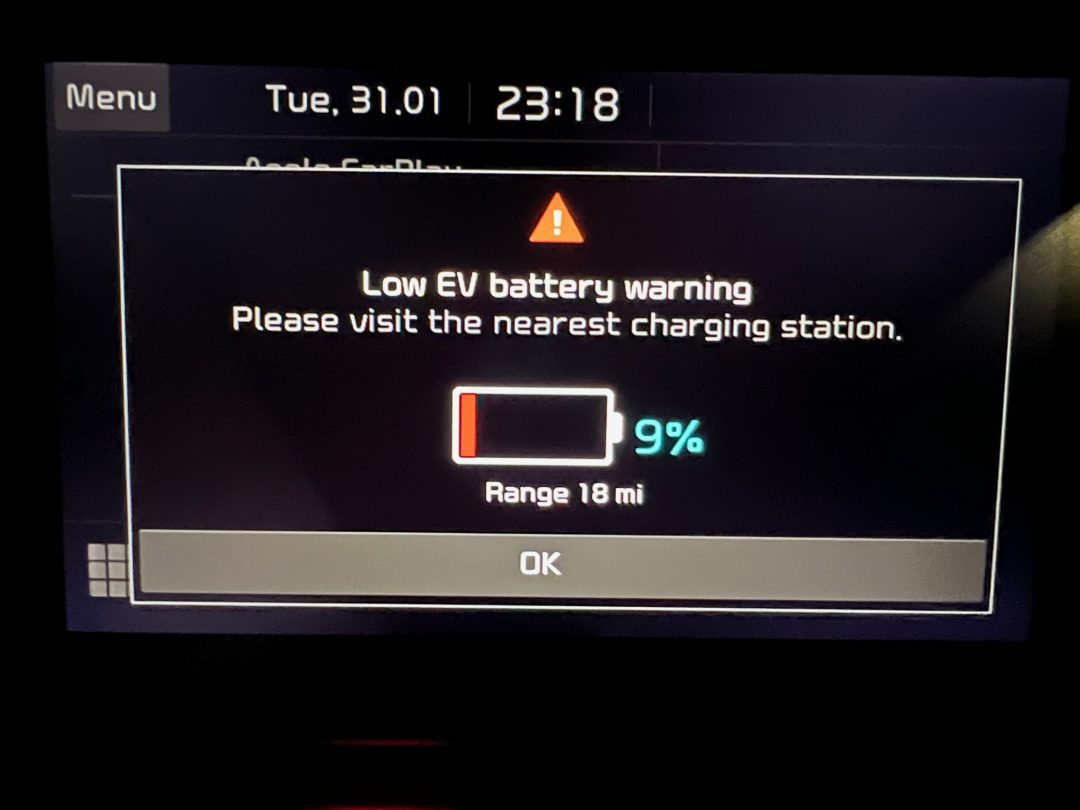 Rating:





If you like this, read our review on the Kia Stinger
THE VITAL STATISTICS
MODEL: Kia Niro EV 64.8kWh '2'
PERFORMANCE: Maximum Power: 201bhp
Max Torque 255Nm
Top speed 103 mph. 0-62mph in 7.8 secs.
CHARGING:
AC Slow Charge Time (230V): 27hrs 30mins
AC Fast Charge Time (7.2kW charger): 9hrs 25mins
AC Fast Charge Time (11kW 3-Phase Charger): 6hrs 20mins
DC Rapid Charge Time (50kW charger): 1hr 5 mins DC Rapid Charge Time (100kW charger): 45mins
DC Rapid Charge Time (300kW charger): 43mins
BATTERY PACK:
Electric engine: Permanent magnet synchronous motor (PMSM)
Battery: 64.8kWh Li-ion polymer battery
Max power (kW): 150 @ 6,000-9,000
Number of cells: 96
Battery weight (kg): 443
Battery position: Under floor
RANGE AND EFFICIENCY:
City range (mi): 375
Combined range (mi): 285
PRICE: £36,795.
WARRANTY: 7 Year/100,000-mile warranty (3 yrs/unlimited mileage)
WEBSITE: www.kia.co.uk
• All data correct at time of publication.