Lion roars with RCZ sports coupe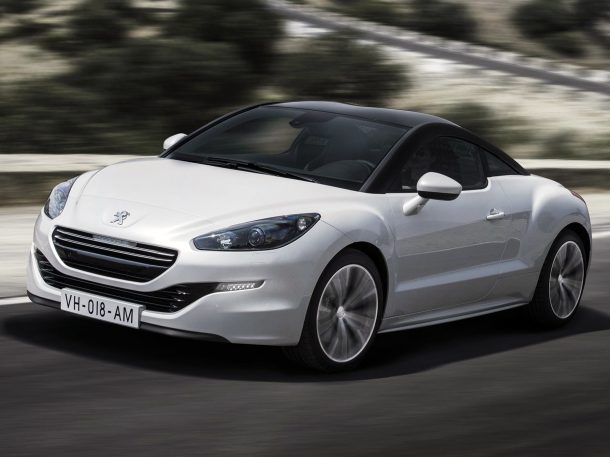 ROAD TEST REPORT AND REVIEW: Can the RCZ sp0rts coupe be the mane attraction for Peugeot? Keith Ward tracks down an example to test
LAUNCHED originally five years ago as a flag-waver for Peugeot's otherwise family-oriented car range, the superb-looking RCZ sports coupe is now into Mk II form with a new front face which merges well onto the wide-hipped "double-bubble" body.
Peugeot designers wax lyrical. Bearing the marque's heraldic lion emblem, the latest RCZ is credited with "a new posture, well seated on its wheels, as if crouching and and ready to leap over the tarmac".  Fierce. Well, it's a sure-fire head-turner.
Various cosmetic packs are available. There's now a bigger choice of eight body colours, 12 interior trims and 10 alloy wheel designs. A choice of four engines and three trim levels cover a price range £21,850 to just under £32,000.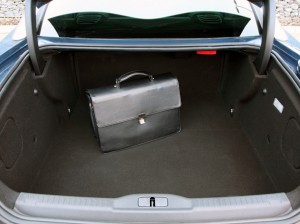 The sport pack now standard on the mid-range, most popular GT version we tried means its kit includes parking sensors, electric and heated sports front seats in leather, a sawn-off, smaller sports steering wheel, short-throw gear lever and an exhaust "sound system". The latter amplifies the engine note under acceleration, through a resonating diaphragm.  Great noise, though it may not be appreciated by neighbours when you set off each morning.
Newly arrived for 2014 was a £31,995 race-bred R-badged RCZ, producing 270 bhp, making it the most powerful production version ever, clocking 0-62 in under six seconds.
With the next-down 200 bhp, 1.6-litre petrol engine in our car (£26,635), very fetching in pearl white with black 'bubble' roof and black leather trim, goes a lower bracing bar for the front suspension, to enhance handling.  It no doubt does its job, helping to hold the car phenomenally flat on quick corners, augmenting the low ride height and centre of gravity, widened track, speed-sensitive aero rear spoiler and, on our car, big 19-inch wheels.
Those flashy wheels on low profile 235/40 Continentals look good and fill the arches splendidly but contribute to a noisy and rock-hard ride, picking up every pimple and pot-hole in our neglected urban roads.
Matching the pretty heavy clutch smoothly to the rather notchy gearchange takes practice. This is strictly a 2+2, the rear seats being no more than a pair of perches,not easy to access through the wide and heavy doors and past the electric front seats. A passenger of limited mobility reached in vain for a grab handle to lever herself out of the sports front seat.
However the boot, while shallow at around 400 mm, is at minimum a decent 1,000 mm square (with three deep cubbies totalling 30 litres below the floor) and capable of taking a pair of suitcases, not just the hand luggage you might expect. Plus, those cramped rear seats do fold. That makes the RCZ a credible and inviting long distance summertime tourer for two.
THE VITAL STATISTICS
MODEL: RCZ GT 1.6 THP 200.
ENGINE: Petrol, 1,598cc, four-cylinder 16-valve, six-speed manual.
POWER: 200 bhp @ 5,800rpm; max torque 275Nm @ 1,770 rpm,
PERFORMANCE: 146mph; 0-62 in 7.6 seconds.
MPG: On test 36.6; official combined 42.2.
CO2 EMISSIONS: 155 g/km; band G; annual tax disc £175.
INSURANCE: Group 34E.
WARRANTY: Three year; 12 months AA breakdown.
PRICE: £26,895 plus options including navigation £735; total as tested £29,930.