Passat ideal for busy parents on economy drive
ROAD TEST REPORT AND REVIEW: VW Passat BlueMotion 1.6 TDI
Beautifully finished, and with impressive economy, wheelworldreviews editor DAVID HOOPER says VW's latest Passat makes a compelling proposition.
BELIEVE it or not, this the seventh generation of Volkswagen's ever-popular Passat, and what an excellent car it is.
Not only does it look superb, thanks in part to its latest make-over, but is comfortable to travel in, beautifully finished inside and out, available as a saloon or an estate, and in BlueMotion guise, is impressively economical.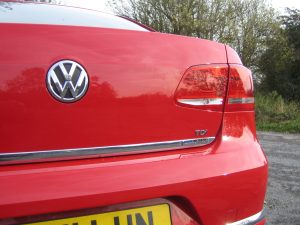 For those who don't know, BlueMotion is Volkswagen's name for its "green" cars, those which feature super-economical engines, low rolling resistance tyres, aerodynamic tweaks and various other improvements to make cars wearing a BlueMotion badge eek out as many miles as possible from a single tank of fuel.
VW continue to impress with the results of their efforts. This car, for example, claims an extra-urban figure of 74.3mpg and a combined figure of 65.7mpg. To be honest, it is unlikely that many owners will ever see such figures, but during my test which saw plenty of town driving for the first few days, the car neared its official urban cycle figure of 54.3mpg, according to its trip computer. On a longer cross-country run, with five adults aboard, the car returned an average of 52mpg.
The fact that a standard production Passat BlueMotion earned a place in the record books in October 2010 is further proof of the car's abilities. It covered an incredible 1,527.63 miles on a single tank of fuel, achieving an average of 89.83mpg. That car was the previous generation model and VW says its latest BlueMotions are even better, so perhaps a re-run of that feat is in order.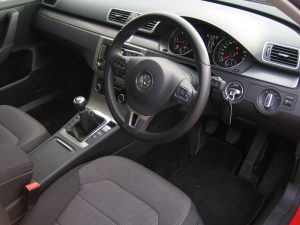 This week's test car was powered by a 1.6-litre engine developing 105PS. Power is delivered through a smooth-shifting six-speed gearbox. The Passat is quite a big car, so it won't win many traffic light sprints in this guise, with a 0-62mph time of 12.2 seconds, but once on the move, progress can be quick enough and there's a top speed of 123mph available. Perhaps best suited to motorway cruising, it will do that all day without breaking into a sweat, and with a C02 figure of just 114g/km, it's an attractive proposition for business drivers.
Manufacturers equip their press cars with all manner of extras to show off their latest technology and developments, but with this car, it wasn't anything in the front which particularly impressed me. Yes, it had air conditioning, trip computers, electric windows, mirrors, even a sat nav system which was an option and came as part of a pack which included a touchscreen dash display CD player with eight speakers SD card reader and so on. Oh no. It was the back of the car which caught my attention.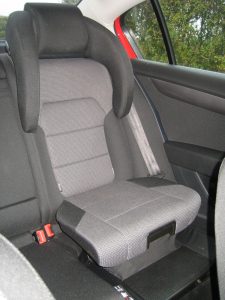 Any parent who has ever wrestled with a child's car seat, either trying to wrap the rear seatbelt through various catches, loops and clips, or has nearly put their back out lifting one of the latest seats which clip into the car's Isofix mounting points in and out of their car, may well be tempted with the VW's integrated child seats. They are available for the rear outer seats at a cost of £385.
The seat squabs lift up and back to form a booster seat, while a cleverly designed support clips onto the rear headrests to stop the little darlings falling out sideways. They are suitable for children weighing between 15 and 36kgs and up to 12 years of age. They are quick and easy to fix in or remove from the car and I think are a great idea and much easier than lifting heavy car seats in and out. You also know for certain that they are properly secured to the vehicle should the worst happen.
With an asking price of £21,130 on the road, the Passat represents a very tempting proposition for drivers who cover a lot of miles and want to do so in comfort – or for anyone who's fed up of lugging heavy car seats around.
Rating:





THE VITAL STATISTICS
MODEL: VW Passat SE BlueMotion 1.6 TDI 105PS.
VW PASSAT RANGE: From S 1.4 TSI BlueMotion Technology 4dr (£19,290) to Sport 2.0 TDI (170ps) BlueMotion Technology DSG 4dr (£26,395).
ENGINE: 1598cc, 105PS four-cylinder engine, driving front wheels through 6-speed manual gearbox.
PERFORMANCE: Top speed 123mph. 0-62mph in 12.2 secs.
ECONOMY: City: 54.3mpg.
Country: 74.3mpg.
Combined: 65.7mpg.
Fuel tank: 70 litres.
CO2 EMISSIONS: 114g/km.
INSURANCE: Group 16.
PRICE: £21,130.
WARRANTY: 3 years/60,000 miles.
WEBSITE: www.volkswagen.co.uk
• All data correct at time of publication.
CLICK HERE and "Like" our Facebook page for regular updates and follow us on Twitter