Passat BlueMotion proves its eco credentials
ROAD TEST, REPORT AND REVIEW:
VW Passat Estate SE BlueMotion Technology 2.0 TDI 140 PS 6spd DSG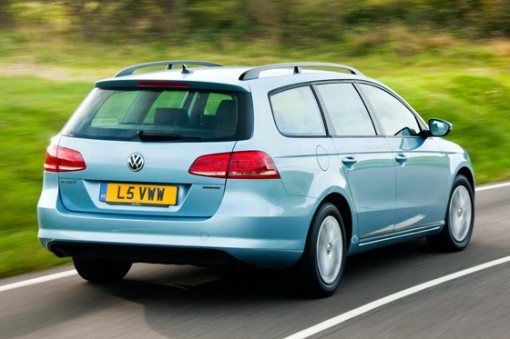 OK, Caravanners go for the 170PS version of the Passat, but who else needs all that horse power? TOM SCANLAN says: 'no-one!'
That's right. If the only thing you're towing is a tailwind, 140 PS is enough. Well, isn't it?
A recent run in the 140 PS 2.0-litre version over to France was a total doddle.
Most of the M20 through Kent to Dover was taken at 60/65 mph, given that an early departure meant a relaxed, hurry-free drive.  P&O's latest ferry provided an excellent breakfast and smooth ride on quite a rough day and deposited Passat and passengers safely on the other side.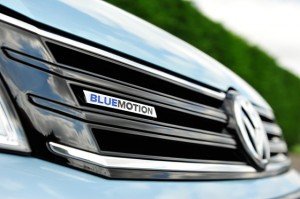 Again, in no great hurry to get to the hotel for the evening, the Passat was instructed to get us to a certain well-known supermarket about 30 miles inland. Here, there was a bit of a problem. Volkswagen's RNS 510 touchscreen navigation/DVD radio system with voice control, an optional extra at £1,835, took some getting used to. The 6.5 inch colour screen was super, but its operator (me) found that the learning curve was a bit steep. Owners would be well-advised to study the manual and get in some practice before setting out on a magical mystery tour and expect to sort things out via the satnav. The system is of course a very capable one that any child of seven could probably operate.
On the road, the car was a pleasure to travel in. It was very quiet. When pushed, it felt quicker than its official zero to 62 mph figure of 10.2 seconds. There was plenty enough urge for overtaking and it all felt very smooth and refined, and, in a word, civilised.
If you like automatics, you will hardly do better than VW's DSG system; it provides perhaps the quickest and smoothest automatic gearchange of any mass production car and is a delight. There are, of course, both the paddles and the gear-lever itself that can allow manual changes.  Generally speaking, they could be said to be superfluous, but owners will find their own ways of using them in certain situations.
VW's fit and finish is to a high standard. This extends to the feel of the controls. From the comfortable steering wheel to the main instrument stalks and switches and knobs for the air-con and so on, it was obvious that the designers knew that these features all add up to an important part of the whole.
It's not often that the official combined fuel consumption figure will match that of actual usage, 62.8 being the case here. My drive was often on the motorway, mainly at less than 70 mph and only very occasionally reaching 85 mph; once or twice, a village was slowly passed through and quite a few stops and starts were made. The end result was around 53 mpg.
This Passat sells at £25,180, which is good value. Options on the test car included the satnav already mentioned (£1,835), alternative alloys with self-sealing tyres and anti-theft wheel bolts (£575), front and rear view parking assist cameras (£900), panoramic sunroof (£880), chrome plated roofrails (£230), and tinted rear windows with heat insulation and light absorption from the b-pillars back (£220) that all added around £5,000 more. I'd have some of it but not all. The point is, as with plenty of cars, you'll buy your VW at more than the basic price.