New Tiguan is as comfy as your favourite shoes
ROAD TEST REPORT AND REVIEW: VW Tiguan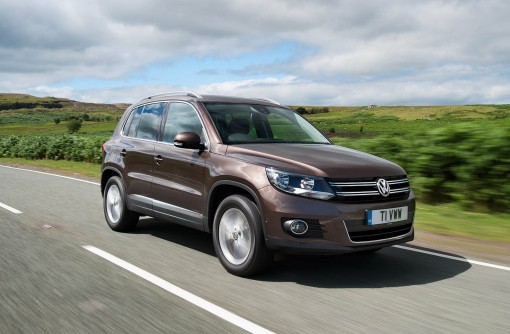 Like your favourite pair of shoes, IAN LAMMING says VW's Tiguan is a comfortable choice.
WE have all got our favourite pair of shoes; not necessarily the newest, nor the most expensive, but the ones you grab when you can't be bothered to decide.
VW's Tiguan is a bit like that. There are pricier 4x4s, bigger off-roaders, flashier mud-pluggers, but somehow the Tiguan remains up there.
It's has had a bit of polish too and a new sole, while the laces are tied up tight and it's looking pretty good.
Old Tig looked okay but the new one gets the family set of clothes giving it the look of the rest of the range – and there's nothing wrong with that.
Inside is nice, particularly the way the lower interior is light coloured which optically seems to expand the interior.
Dash and clocks are neat and tidy, functional and nicely made. The obligatory trip computer is particularly welcome, especially when it reads 42mpg – have you seen the price of fuel lately?
The driving experience is incredibly easy and it is back to shoes again. Slide into the high-set seats and it fits like a comfy brogue. The relationship between the light steering, clutch throttle and six-speed gearbox is about as comfortable as brogues sit with cords and tweed; so that's good then.
You can fit plenty of clothes in the boot too and because the Tiguan is economical you can still afford to go shopping for even more.
Like a good pair of shoes, the VW feels handmade in Europe instead of mass produced in Asia and the quality shows through. It feels well put together and that it will last.
It grips well in inclement weather, which could be down to the winter boots fitted to the large alloys, and the hugely tractable 140PS turbo diesel, backed by 4motion all-wheel-drive technology.
All in all Tiguan shines in all company. It is happy in the country as well as the high street and has all the right credentials to fit any social scene.
Given the choice it's the one you are most likely to take out of the box.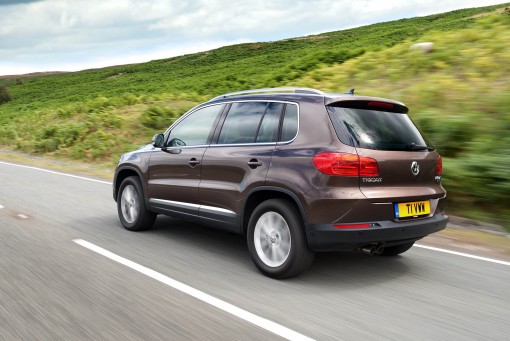 THE VITAL STATISTICS
Model: VW Tiguan
Engine: 2.0 litre, turbo diesel
Gearbox: Six-speed manual
Power: 140PS
Top speed: 116mph
0-60mph: 10.2 secs
Insurance group: 18
Miles per gallon (combined): 48.7
CO2 (g/km): 150
[rating: 4}