New Kia Sorento road test and range review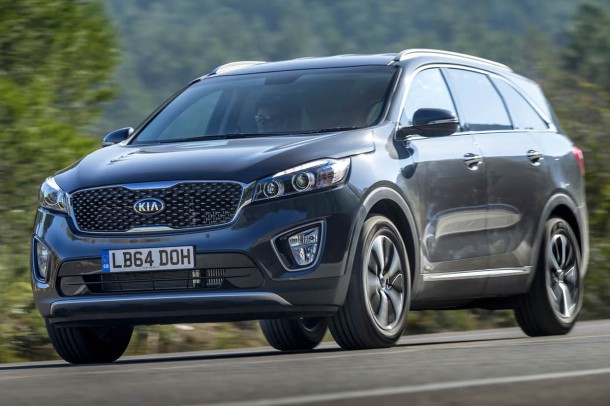 New Kia Sorento road test and range review. MIKE TORPEY has a look at the new model.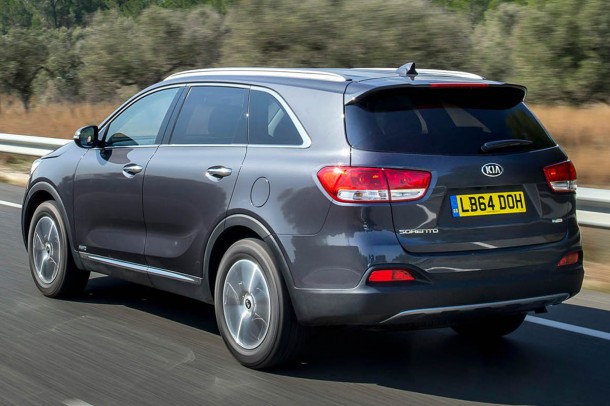 Kia Sorento range
All models feature same 2.2-litre turbodiesel engine
Prices from £28,795
THE journey from willing workhorse to blue-blooded thoroughbred has been both steady and successful.
Originally noted more for off-road capability and mud-plugging prowess than drop-dead gorgeous design, the Kia Sorento was a game changer for the Korean car company.
That was back in 2002 when the Sorento, as the brand's flagship model, opened a fresh chapter for Kia.
Fast forward 13 years and the third generation variant has not only raised the bar appreciably higher but heralds another new dawn.
It is seen as the next stage in the company's transformation from a purely value-driven enterprise into one capable of mixing it with the automotive world's prestige heavyweights.
Low slung, stylish and packed with technology, the latest Sorento has all the attributes needed to appeal to a wide audience.
It not only looks the part but is very refined, has a more upmarket cabin, attractive economy figures and strong performance – plus the assurance of permanent all-wheel drive.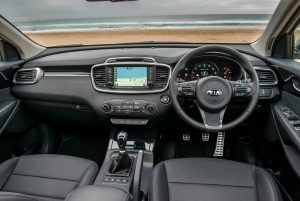 Six models are up for grabs from launch, all featuring the same 2.2-litre turbodiesel engine and with prices from £28,795.
Trim grades are KX-1 to KX-4 and the two mid-range levels come with a choice of six-speed manual or six-speed automatic transmission. KX-1 is manual only and KX-4 exclusively auto.
When seven seats are standard, as is the case with the Sorento, there's always the danger things could become cramped in the back.
That's not the case here. Kia has extended the car's wheelbase compared to the previous model and while extricating yourself from the back row is never quite so simple as motor manufacturer's would have you believe, it could certainly be worse.
Leg and headroom, though, is plentiful, and such is the Sorento's design – and the panoramic glass roof on the top two grades – that rear passengers need never feel claustrophobic.
And when not in use the third row seats fold flat to leave a large, flat load area – 90 litres more than before – with the bonus of having a below deck stowage area for the luggage cover.
Of course saying you can compete with the perceived premium marques is one thing but achieving it usually means going the extra yard, and then some more.
Kia says the Sorento is heralding a transformation. In truth that's probably understating things because the brand's products have been consistently moving upmarket over the past few years, both in terms of quality and design.
In the Sorento's case everything from the fit and finish of the bodywork to the quality and feel of the cabin continues that upward curve.
In fact every model bar entry level KX-1 has leather upholstery as standard and the latest car's suppression of noise, vibration and harshness – what engineers call NVH – ensures a near magic carpet ride quality for passengers.
The media launch exercise, into the mountains from Malaga and back down to the Spanish coast via the spectacular Andalucian town of Ronda, confirmed the new Sorento as a vehicle with serious credentials.
Smooth, quiet and well engineered, its 2.2-litre diesel engine produces a hefty 197bhp, so there's plenty of punch, and manual models can return an official 49.5mpg with CO2 emissions of 149g/km.
Corresponding figures for the automatic are 43.4mpg and 172g/km.
The most popular model is likely to prove the Sorento KX-2 manual, which costs £31,995, and comes well specced with the likes of leather upholstery, heated seats, auto air-con, seven-inch touchscreen sat-nav and a reversing camera, but every model is extensively kitted out.
Rating: