New Jaguar XE set to pounce on fleet market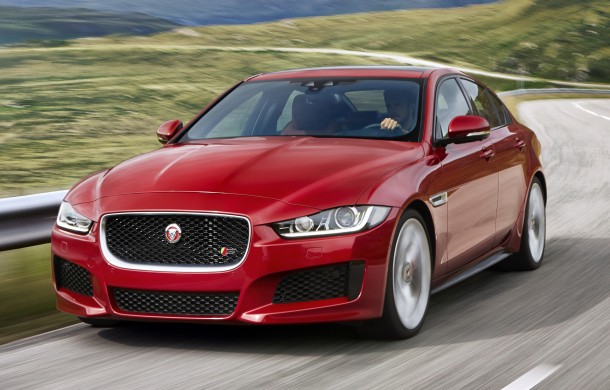 Full Jaguar XE road test report and review coming soon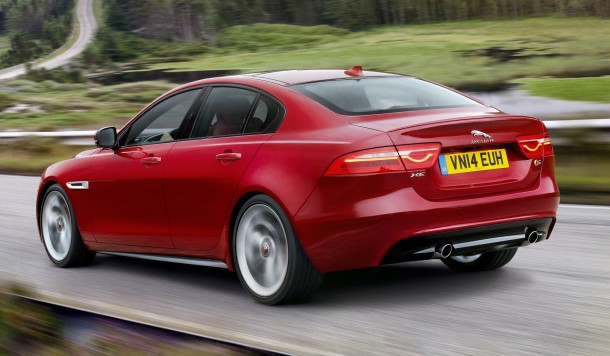 The new Jaguar XE is set to leap into the company car market and is causing quite a stir ahead of its launch – DAVID HOOPER has been finding out what all the fuss is about.
SIR William Lyons famously declared that all Jaguars have to look fast even when they are standing still – and Jaguar believe their new XE sports saloon which goes on sale in 2015 will live up to the edict of the company's founder.
The keenly anticipated new model is expected to be a big hit in the company car sector – BMW should be concerned about its 3 Series sales, as should Audi with its A4, I fancy. I'm in no doubt customers will welcome something different in the marketplace
Jaguar haven't been represented in this sector since the demise of the X-Type in 2009, yet that model, despite is many critics, is still popular in the second hand market, and most owners love them.
The new XE features Jaguar's famous power bulge in the bonnet, a nod to the XJ of the 1970s, but apparently it's not just for show – they needed the space to squeeze the engine under the bonnet.
This will be the widest vehicle in its segment and feature and aluminium body and rear wheel drive powertrain. Jaguar have come up with a solution, they say, to the issues rear wheel drive cars suffer from when the snow comes down, some electronic cleverness they've christened All Surface Progress Control. They played a video showing an XJ climbing a snowy road, and while it was clear it was better than not having any assistance, the car was still squirming around at the top of the hill. The system will be standard on all XEs with automatic transmission, but some drivers will no doubt prefer the new six-speed manual gearbox.
There will be four trim levels, starting with SE, Prestige, Portfolio, R-Sport and S, the most performance orientated car in the range with a race-inspired interior.
Power will come from a 2.0-litre diesel engine with 163 PS and just 99g/km C02, 2.0-litre four-cylinder petrol engine, with two power ratings, 200 or 240PS and a Supercharged 3.0-litre V6 with 340PS, capable of getting from rest to 60mph in 4.9 seconds. Six-speed manual or eight-speed automatic transmissions will also be available.
Sat nav will be fitted as standard across the range, while a deployable bonnet airbag system will provide better protection for pedestrians in an accident.
The XE will be priced from £26,995 for the2.0-litre petrol and from £29,775 for the diesel engined model.