Mitsubishi's new Shogun is perfect tool for most jobs
REVIEW AND ROAD TEST REPORT: Mitsubishi Shogun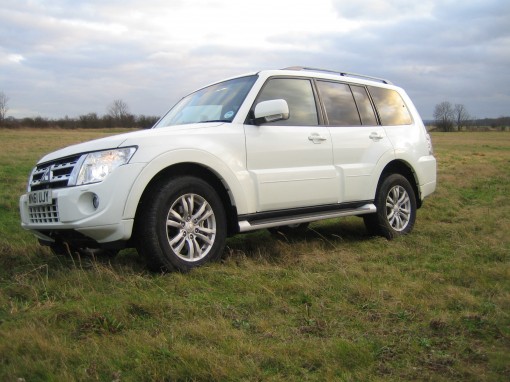 Featuring for 2012 its redesigned front end, more equipment and cleaner, more economical engines, DAVID HOOPER puts one of Mitsubishi's latest Shoguns to the test.
BIG, chunky 4x4s were falling out of favour with car buyers – until it snowed so heavily at around this time last that just about the only vehicles that could get anywhere were, you've guessed it, big, chunky 4x4s.
Say what you like about this type of vehicle, there's no getting away from the fact that many people love them. You only have to look at the recent rise of the pseudo 4×4, taking up no more space on the road than a family hatch, but featuring chunky looks and the raised seating a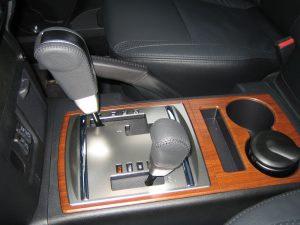 nd driving position that people clearly want.
Sometimes though, only the real thing will do. If you need to tow a big horsebox, or a twin-axle caravan, the Shogun makes light work of such tasks where the stylish wannabes would falter, thanks to its 3,500kg towing capacity, and its powerful 3.2-litre DI-DC diesel engine.
Combined with the smooth and impressively refined five-speed gearbox in the car I tested, and the full armoury of four-wheel-drive trickery, the Shogun will go anywhere and do just about anything you ask of it – with or without Neddy in tow!
There's room in the back for all the clobber too, with a large boot, which depending on the model, conceals a third row of seats which can be quickly and easily called into play, if you need to carry a couple of extra people, taking the passenger count up to seven in total.
For 2012 the Shogun has had a bit of a facelift and looks all the better for it, although no-one is likely to mistake it for anything else. It is now also one of the few cars in this class which is available in a three-door, short wheel base version.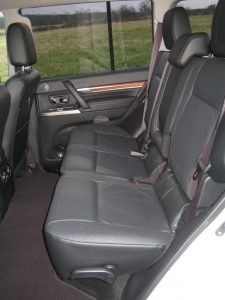 The latest line-up (the Equippe, Elegance and Diamond models have been renamed SG2, SG3 and SG4, with the Warrior model remaining) boasts more equipment and cleaner, more economical engines, with the SG3 model I tested coming with an impressive list of equipment, and a superb 12-speaker Rockford Fosgate hi-fi system, complete with a 30GB hard drive to record your favourite music onto, as part of the colour-touchscreen which also doubles as a full colour reversing camera, handy for lining up the hitch of a trailer.
The Shogun I've been testing is an impressive looking car, perhaps because of its running boards, or the full-size spare wheel mounted on the side-hinged rear door, which can make putting your shopping in the boot in a tight parking space a bit of a squeeze.
It's also cleaner and more economical than ever before, meeting the stringent Euro V emissions standards, thanks to the latest 3.2-litre diesel engine, which, once on the move, is as refined as that of a family saloon. It cruises quietly at motorway speeds and for such a square car, there is surprisingly little wind noise.
I was pleasantly surprised by how economical it was, too, achieving 33.7mpg according to the car's trip computer on a steady, cross-country run as I tried to shake off a heavy cold. So a chilled-out drive with some good music for company, saw an impressive mpg figure for such a big car. A much faster run back on the motorway saw the economy figures drop to 25.6mpg, more in line with my expectations for a vehicle like this, but it does demonstrate tha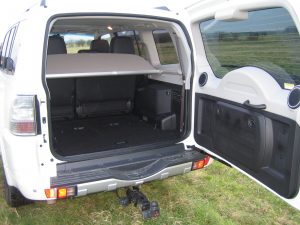 t, if driven gently, they are capable of returning respectable mpg figures.
As big as it is, it's an easy car to drive. The view over the hedges is superb, thanks to its raised driving position and it's a comfortable, spacious car for tackling long journeys in. It comes with all the mod cons you will find in any luxury saloon, like Bluetooth, a large, glass sunroof, high intensity discharge headlights, air conditioning front and rear, automatic head lights and so on. There are also a couple of interesting distractions you only find on 4x4s, like an electronic compass, a barometer and altimeter, which are interesting to watch as you travel.
Manoeuvring it is easy, thanks to a tight turning circle and on the road, there is a bit well controlled body roll which is actually quite endearing when you get used to it. The automatic model I've been testing takes 11.1 seconds to get to 62mph, and has a top speed of 111mph.
The Shogun will go just about anywhere and pull just about anything, while cosseting its occupants in the lap of luxury, regardless of the type of terrain under its tyres, safe in the knowledge that it comes with levels of reliability other 4x4s manufacturers are still striving to achieve.
Rating: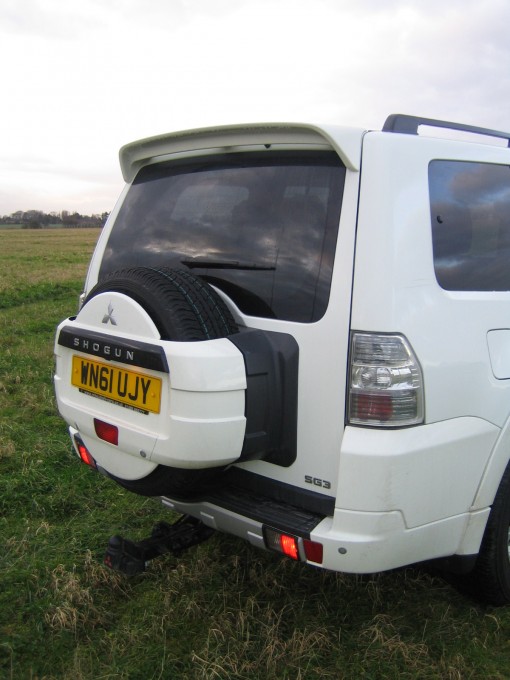 THE VITAL STATISTICS
MODEL: Mitsubishi Shogun SG3
MITSUBISHI SHOGUN RANGE: From 3.2 DI-DC SG2 3d (£29,499) to 3.2 DI-DC SG4 Auto 5dr (£40,999).
ENGINE: 3,200cc, 197bhp four-cylinder engine, driving front wheels through 5-speed automatic gearbox.
PERFORMANCE: Top speed 111mph. 0-62mph in 11.1 secs.
ECONOMY: City: 28.0mpg.
Country: 37.7mpg.
Combined: 33.2mpg.
Fuel tank: 69 litres.
CO2 EMISSIONS: 224g/km.
INSURANCE: Group 33.
PRICE: £37,999.
WARRANTY: 3 years/Unlimited miles.
WEBSITE: www.mitsubishi.co.uk
• All data correct at time of publication.