The Lexus RX 450h is packed with technophobe-friendly kit – even a CD player!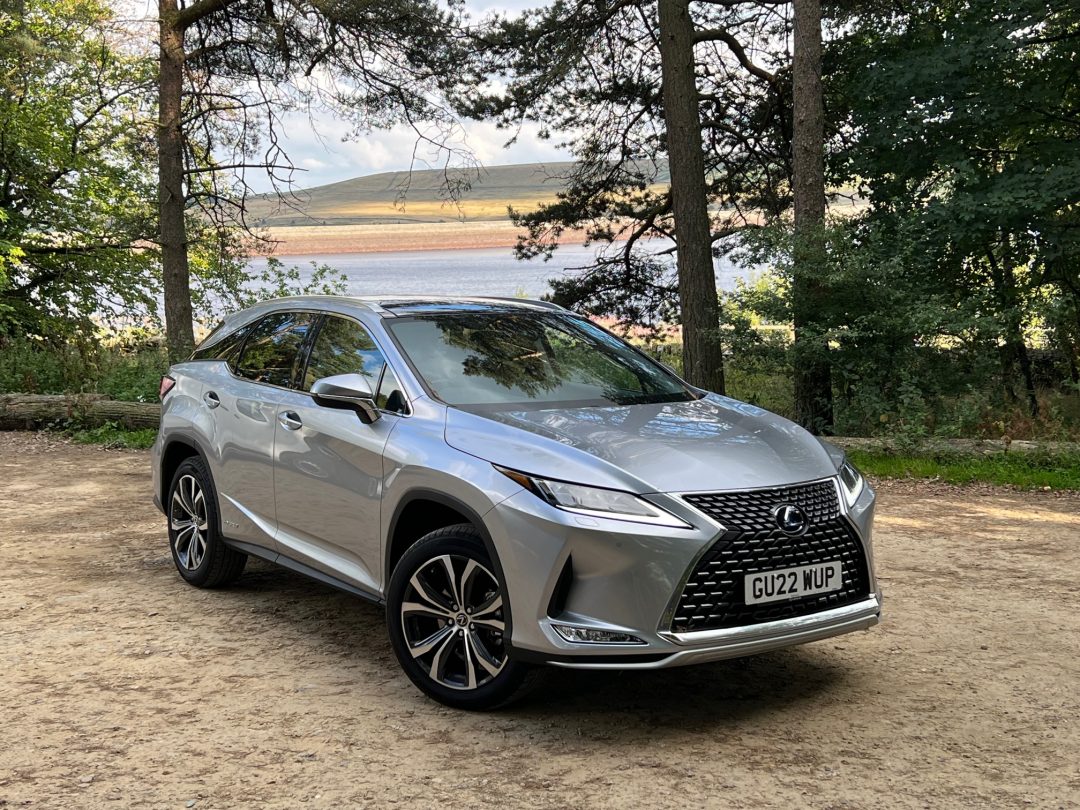 Lexus RX 450h road test review: Packed with techno-phobe friendly kit, the Lexus RX 450h is a superb all-rounder, but as DAVID HOOPER discovers, it's also a great travelling companion and even comes with a CD player!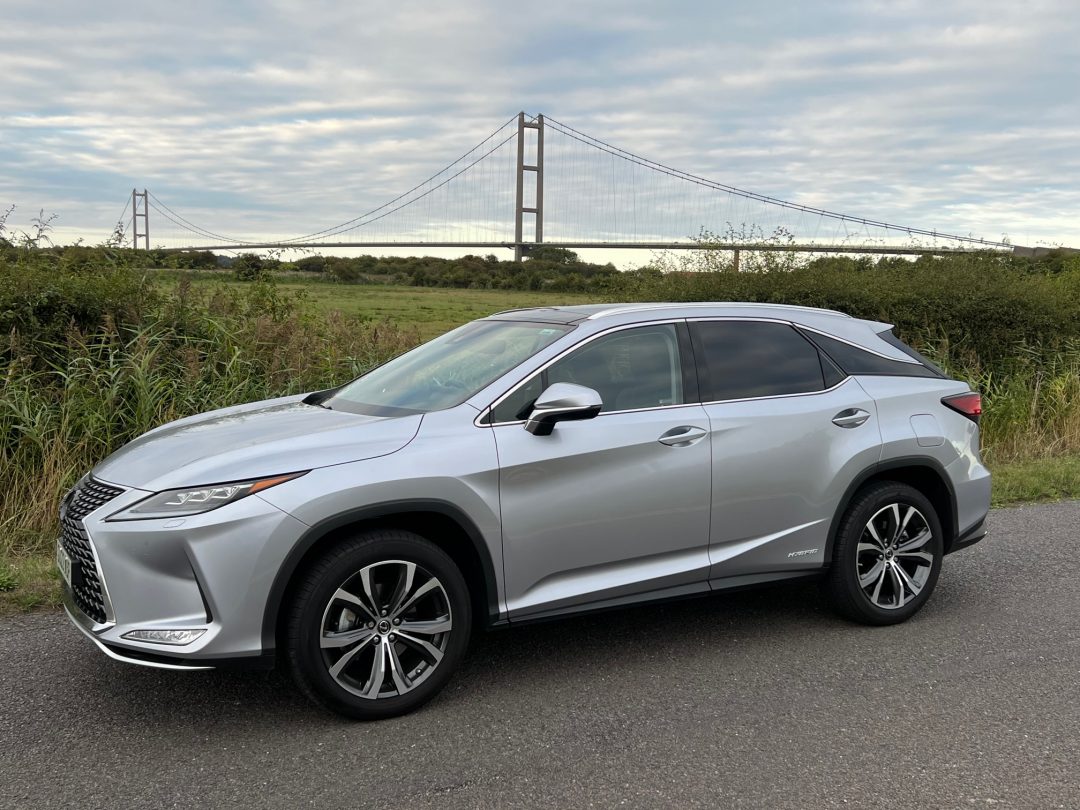 Many people of a certain age who have achieved considerable success in their business careers and appreciate a luxury car, may not want to be burdened with much of the space age technology that we find in the high end new cars of today.
The Lexus RX 450h could, therefore, be the car for them. It is still packed with more technology than you can shake a stick at, and no doubt has more computing power than the lunar lander did had back in the 60s, but with this particular car, the technology is not quite so daunting to master as in many of its competitors.
For example, sitting in the middle of the dashboard you will still find an analogue clock, and while most dashboards these days are fully digital, the Lexus RX 450h has two traditional dials dominating the view in front of the driver, which could tip the balance for many company executives who aren't completely au fait with all the latest technology, and those who still value a good old fashioned CD player. Remember them?
That said, the Lexus has everything you could possibly need and it's literally packed with technology. It's a lovely car to drive and the styling is quite radical in comparison to some of the jelly mould shapes we are familiar with these days.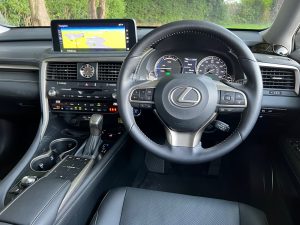 Inside you have a large screen sitting on top of the dashboard which controls many of the car's functions. It is a touchscreen but you can also control it via a touchpad on the centre console, just behind the gearstick.
The luxuriously large leather seats can be set to heat your bottom, or cool it, depending on the outside temperature, and there is a plethora of USB and 12V sockets, a heated steering wheel, automatic headlights and a lovely panoramic roof in the example we tested.
You also get cruise control which includes a radar system to maintain a safe distance between you and the car in front, with the Lexus accelerating or decelerating depending upon the prevailing traffic conditions. The Lane keep Assist also works nicely, keeping you in the centre of your lane even if your concentration lapses momentarily.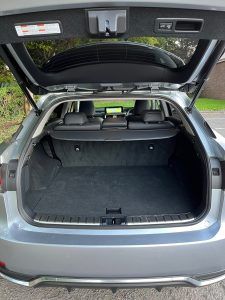 The Lexus RX 450h is a full hybrid which means there is no messing about with plug in charging cables to get your electricity. The car charges its own battery as you drive and switches seamlessly between its 3.5-litre V6 petrol engine and the electric battery power. Toyota is a master of the hybrid system having built them for many years now and with the improved battery range you can travel a considerable distance on battery power alone, particularly in the city traffic, and especially if there is a slight downhill gradient…
The performance of the RX 450h is impressive with its top speed of 124mph and a 0 to 62 time of 7.7 seconds, although the CO2 emissions are a fairly high 179g/km.
Economy during my test of over 500 miles averaged around 35 miles per gallon which is in line with the latest WLTP testing criteria. It may not be the most economical of vehicles, but it is a pleasure to drive, it runs almost silently on the motorway and has an impressive turn of speed when required, although the CVT gearbox has never been one of my favourite transmissions.
Despite the space taken up by the battery, Lexus has still provided a proper spare wheel instead of resorting to a can of gunk and a tire inflator – it is a space saver wheel, but I would much rather have that on a rainy Sunday night in the middle of nowhere, than the alternative which maney manufacturers supply these days.
At £59,315 the Premium example tested here is still a lot of money, but competitively priced amongst its peers and to help pass the time during a long journey you can turn up the superb Mark Levinson hi-fi system which comes with 15 speakers, surround sound, DAB and a DVD player! You can also use Apple CarPlay and Android Auto with your smart phone and there is wireless smart phone charging, so you really have everything you could possibly want.
The Lexus RX 450h is a very competent all-rounder, it's quite a big car but it is an absolute pleasure to drive and to live with.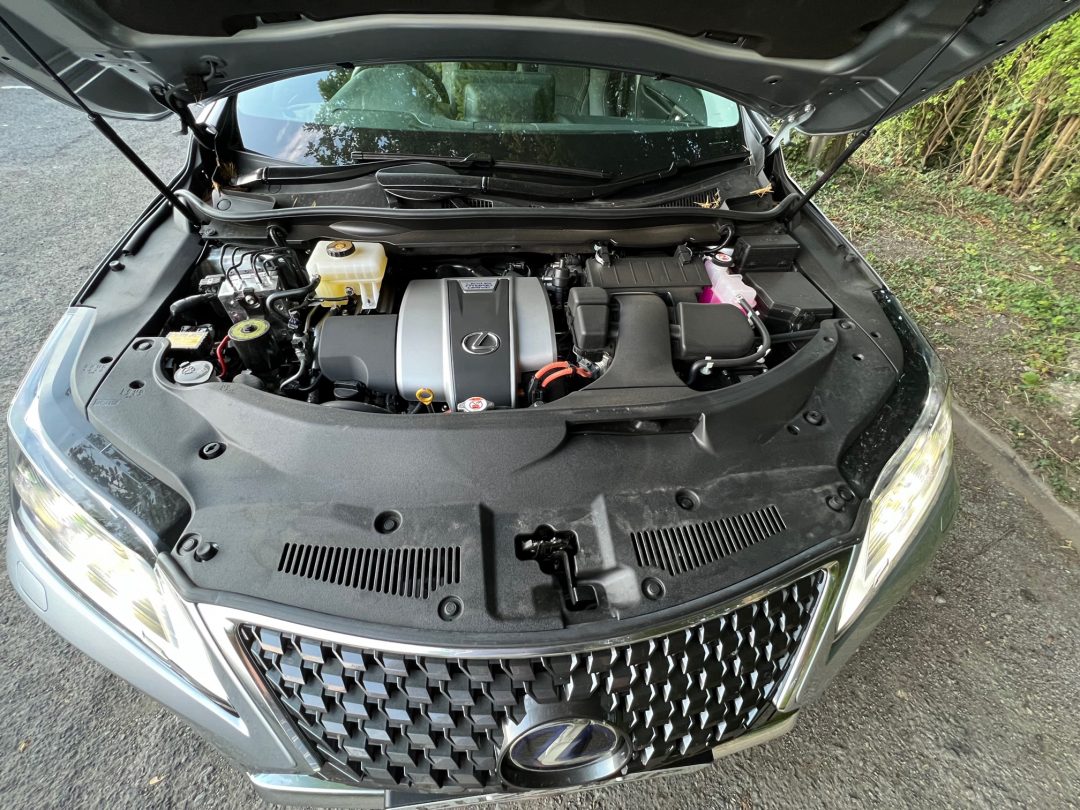 Rating:





If you like this, read our review on the Lexus RC 300h F Sport road test report and review
THE VITAL STATISTICS
MODEL: Lexus RX 450h Premium
ENGINE: 3,456cc, 308bhp V6 petrol hybrid engine, driving front wheels through e-CVT speed gearbox.
PERFORMANCE: Top speed 124 mph. 0-62mph in 7.7 secs.
ECONOMY: Combined WLTP: 35.3-35.7mpg.
Wheel World test average: 35mpg
CO2 EMISSIONS: 179g/km.
FUEL TANK: 65 litres.
INSURANCE: Group 42
PRICE: £59,315
WARRANTY: Up to 10 years/100,000 miles
WEBSITE: www.lexus.co.uk
• All data correct at time of publication.