Genesis GV80 4WD 2.5T road test review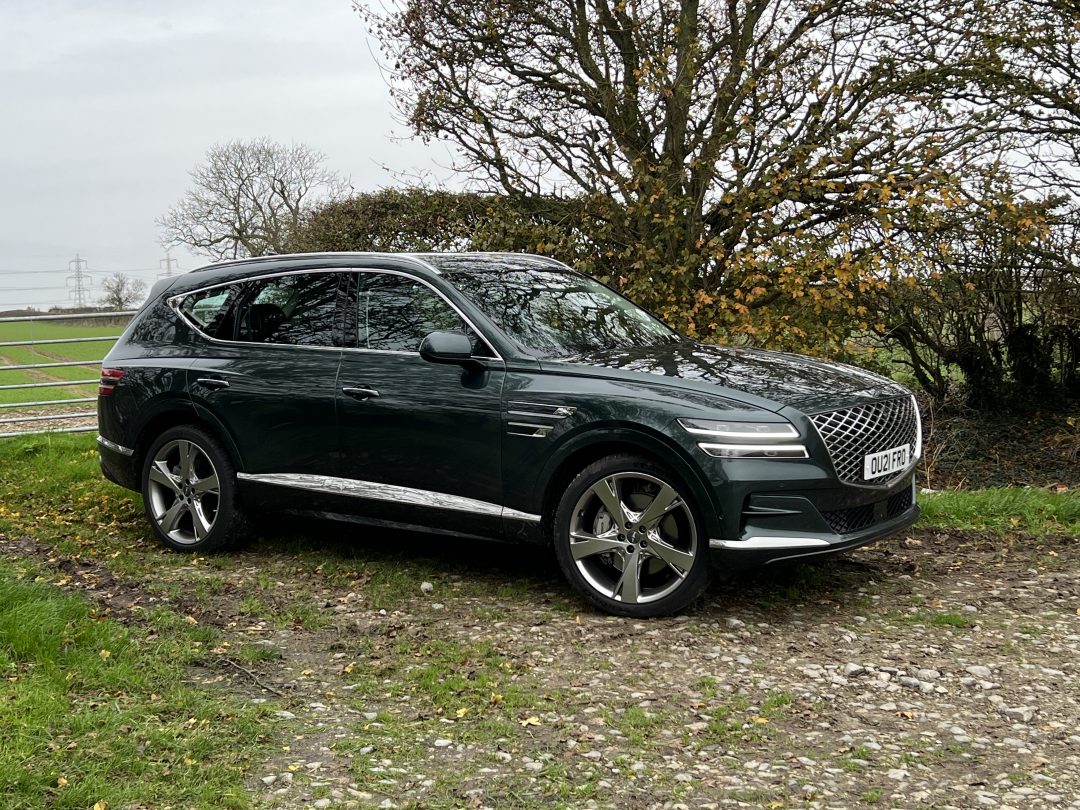 Genesis GV80 4WD 2.5T road test review: Introducing the new to the UK Genesis range of cars. DAVID HOOPER has a look at its huge flagship SUV.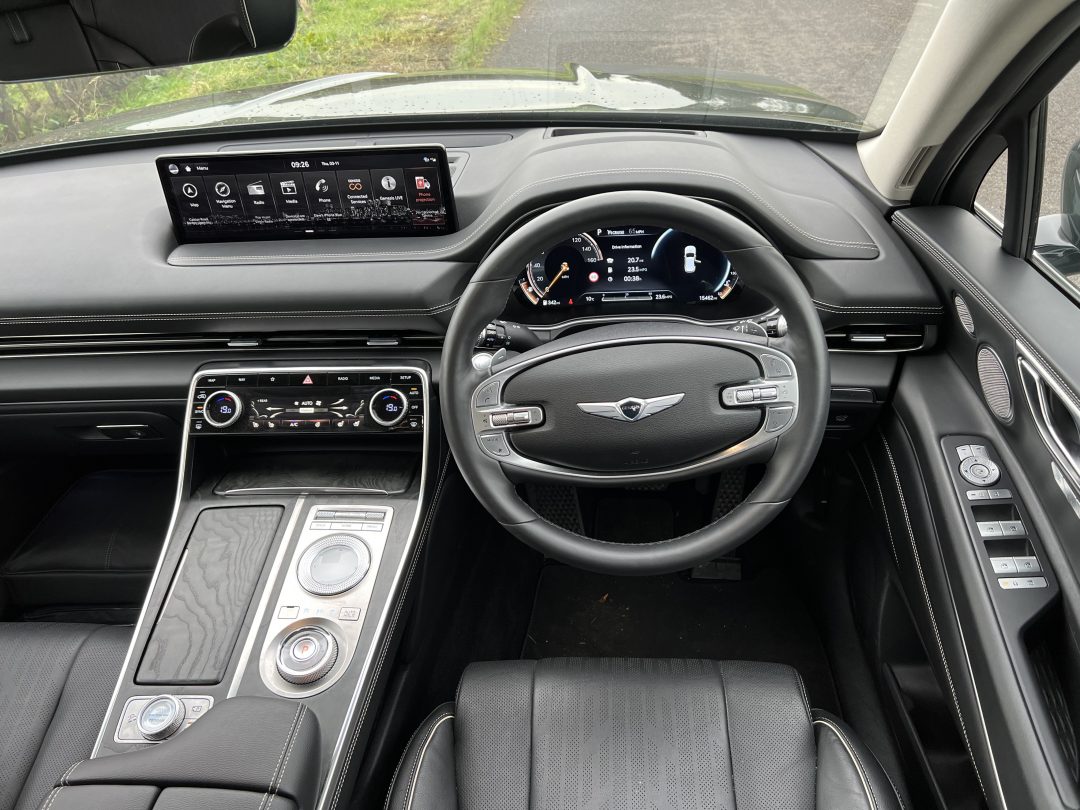 IF you've not heard of the Genesis car brand before, then allow me to introduce you! Genesis is Hyundai's luxury brand and is relatively new to the UK market.
The Genesis name originally appeared on a flagship Hyundai saloon, but in 2017 became the South Korean carmaker's luxury division when it launched a two-model lineup featuring the G80 and G90 saloons. Today, it is the only premium brand from South Korea and the GV80, as tested here, is its flagship model.
Genesis is doing things differently, with only two dealerships, or Studios as Genesis calls them, in London and the cars are only on sale in mainland UK. Personal Assistants will guide you through the buying process and even arrange for a home test drive if you wish.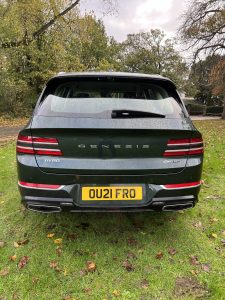 Genesis is unashamedly after the big-name German brands, BMW with its X5 and Audi with its Q7, for example, but when you think of another luxury brand which tried to launch itself into the crowded UK market, it didn't end well for Infiniti, although Lexus has managed to carve itself a sustainable niche.
The GV80 is huge, quite fitting I suppose for a flagship model. They all come with four-wheel-drive and a smooth eight-speed gearbox and a choice of either five or seven seats and three trim levels, Premium (from £58,320) Luxury, Luxury Plus and the Premium Line.
With its huge, Bentley-esque grille, big shiny wheels and eye-catching lighting, the GV80 commands substantial road presence.
Inside, the interior is nicely put together with big comfy seats that will massage you, a heated steering wheel and a huge 14.5in touchscreen sitting atop the dashboard from which you control many of the cars settings. On the centre console is the automatic gear selector and a large rotary dial which is used to navigate around the menus, and another smaller wheel which controls the car's four-wheel-drive system and lets you choose between Eco, Normal and Sport modes.
It is packed with technology and features, but one of the best, especially in such a big car, was the Passenger Talk mode, which my slightly hard of hearing parents (they vehemently deny it of course) thought was amazing. When selected, the microphone for the telephone is amplified over the rear speakers so people sitting in the back of the car can hear what is being said in the front. It's a brilliant idea, but just be careful what you say about your mum sitting in the back! My left ear is still glowing!
Our test car was equipped with a 2.5-litre turbocharged petrol engine, although a 3-litre diesel with 272bhp is also offered.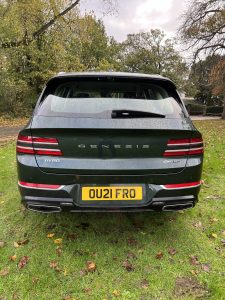 It's smooth and refined, but has to be worked to find most of its 300bhp power output, but when you do find it, it will whisk you from a standstill to 62mph in just 6.9 seconds, pretty impressive for such a big truck, and on to a potential top speed of 147mph, but tap into this performance very often and your fuel consumption dips sharply. Overall, during my test, the GV80 only returned an average of 23.9mpg.
Sitting on 22in rims, the suspension set up is very soft for such a big car, too soft in my opinion, making for a very wallowy ride on anything but a billiard smooth surface – and there aren't many of those left on our UK road network.
The GV80 will park itself, if you're brave enough to let it, from the key fob while you stand outside the car – nervously watching!
As a company car buy, it's not ideal with its big petrol engine and high CO2 emissions putting it in the top 37% BIK tax band, but as luxury transport which stands out from the crowd and makes people do a double-take, it's definitely worth a look – if only for its ability to amaze your friends when the car parks itself.
The winner of numerous customer satisfaction surveys in the US where the car has been on sale for a few years, combined with a five-year unlimited mileage warranty here in the UK, it makes an attractive proposition in many ways, but its residual values are still a bit of an unknown, so watch this space.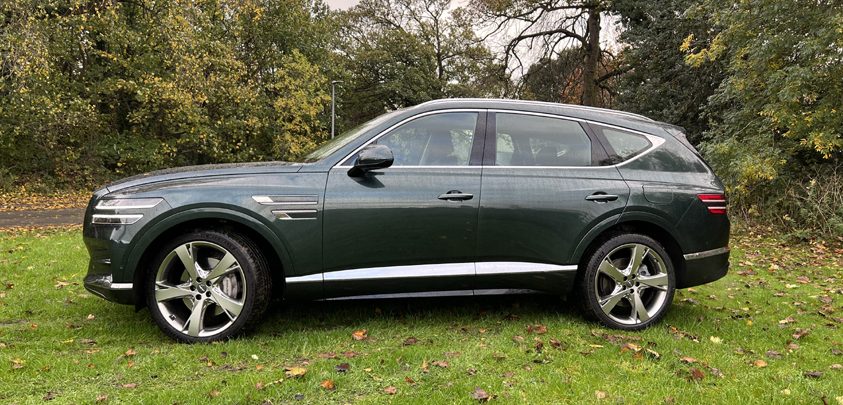 Rating:





If you like this, read our review on the Genesis G70 Shooting Brake
THE VITAL STATISTICS
MODEL: Genesis GV80 4WD 2.5T
ENGINE: 2,497cc, 304PS four-cylinder petrol engine, driving four wheels through 8 speed gearbox.
PERFORMANCE: Top speed 147 mph. 0-62mph in 6.9 secs.
ECONOMY: City: 33.8mpg.
Country: 24.8mpg.
Combined: 28.2mpg.
Wheel World test average: 23.9mpg
FUEL TANK: 80 litres.
PRICE: £62,315 (£69,685 as tested).
WARRANTY: 5 years/100,000 miles
WEBSITE: www.genesis.com/uk
• All data correct at time of publication.