Kia Sportage '2' 1.7 CRDi road test report and review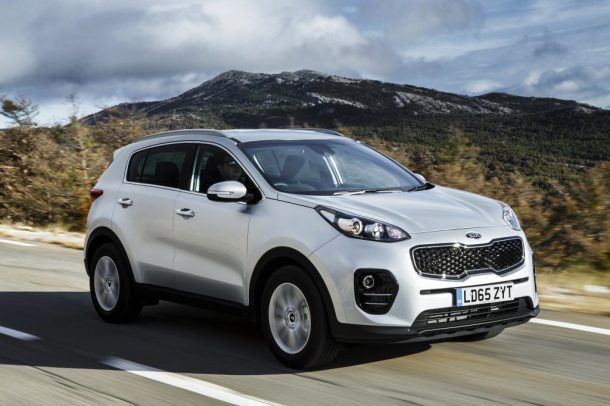 Kia Sportage '2' 1.7 CRDi road test report and review: KEITH WARD drives the new version of Kia's best selling model.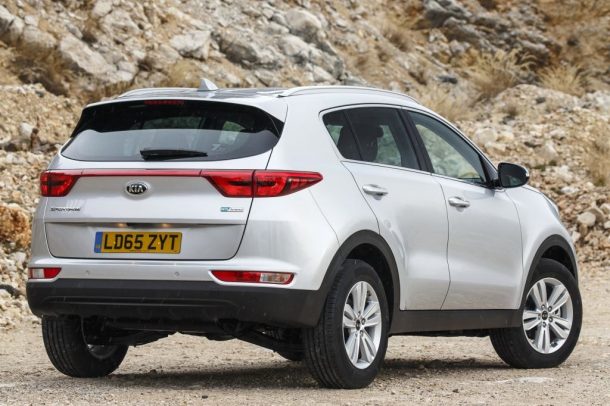 THE Sportage sold in record numbers here of around 23,000 in 2015.  That has not stopped Kia kicking off 2016 with an all-new fourth generation version of what is easily its best-selling model and declaring a target for it of 25,000 UK sales in the next 12 months.
An 18-strong range is priced between £17,995 and £31,495, so starting £495 dearer than the previous Sportage, but keenly priced against its main competitors (see details below).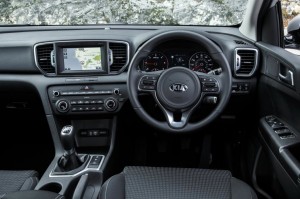 The new range takes in four engines, three gearboxes, front or 4WD and five levels of trim. Top is a GT-Line trim (from £24,350), signifying style rather than sporty performance. Features include a black front grille, side sills and wheel arches, front and rear silver skid plates, dual exhaust pipes, big 19-inch alloys and satin chrome body highlights.
Top price tag attaches to a flagship "First Edition" model, on a limited run from launch, with 4WD from a 181 bhp 2.0 diesel through a six-speed automatic box and exclusive features such as self-parking, electric tailgate, wireless phone charger and two-tone leather upholstery.
All versions except the very basic come with touch-screen sat-nav. Available higher up the range are such as lane keep assist, automatic emergency braking and rear cross-traffic alert. Connectivity and comfort are enhanced.
While the five-door body is all-new and 40mm longer, it remains one of the best-looking of compact SUV- Crossovers. It rests on the same platform as before, albeit with a 30mm longer wheelbase, giving increased and notably generous legroom.
Overall body height is the same but the floor is lower by 40mm for easier access and you sit lower, although still with a high-riding feel. Narrower front and rear screen pillars have improved vision at oblique junctions. A generally comfortable cabin is pleasantly furnished, although some colour combinations look better than others. Door pockets are slim but there's a large central cubby box for storage.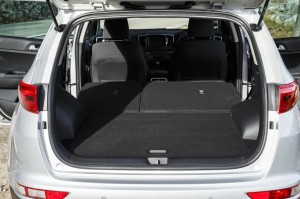 The boot is exceptionally wide, even between the intruding wheel arches. Cargo volume with all seats in use is up by 26 litres to 491, expandable to 1,480 litres with the rear setbacks folded. In length the floor extends, according to our tape, to almost 1.5 metres, still with an upward slope but half as steep as in the previous Sportage, points out Luke Ayres, Kia's Sportage product specialist.
The engines – 1.6-litre petrol and 1.7 or 2.0-litre diesels offering five power outputs – have been re-worked to improve CO2 emissions, reduced by up to 29 per cent, and fuel consumption "up to seven per cent" better.
We tried first what is expected again to be the best seller – a 114 bhp 1.7 CRDi diesel – virtue of its appeal to business fleets, which account for 60 per cent of Kia sales in the UK. It is not the swiftest (0-60 in 11.1 seconds), but the easy six-speed manual box includes a notably flexible third gear, giving relaxed motoring on some twisting hill roads along the designated 90-minute trial route. A lowly mpg figure of 36 showing on the trip computer you would expect to improve in everyday ownership.
Next, the 2.0-litre diesel, boasting greater torque (400 Nm) across a wider rev range in its new guise and mated to a six-speed torque converter automatic had obviously superior performance (0-60 in 9.2 seconds) but it was in that pricey First Edition.
Both these diesels were preferred against the 174 bhp petrol 1.6 manual (also 9.2 seconds 0- 60) tried briefly in a £24,350 GT-Line.
In general the new Sportage, with revisions to suspension and steering, impresses as riding more comfortably and handling more sharply than its predecessor. Sure enough, Kia claim an increase of 39 per cent in body "torsional rigidity". There's a new air of refinement and poise about it.
There was no opportunity to test the Sportage off-road, but features of 4WD versions include a selectable lock mode giving a 50-50 torque split between front and rear wheels. There are links to downhill brake control, hill start assist and a roll-over sensor to activate curtain airbags and seat belt pre-tensioners.  All at least promise competence in the rough.
In 2015 Kia, with the backing of a unique seven-year warranty and prominent sports sponsorship deals,  sold 78,489 cars in the UK.  Kia UK boss Paul Philpott sees the company topping 100,000 by the year 2020, fired by 10 new or revised models. The new Sportage is set to play a leading role.
What next?  Later this year the hybrid Niro, followed by Optima Sportspace, Optima plug-in hybrid and a sporty Optima GT saloon.
Rating:





THE VITAL STATISTICS
Model: Sportage '2' 1.7 CRDi
Type: Crossover 5-door; length 4,480 mm; width 1,855; ht 1,635; wt 1,639 kg
 Engine: Diesel; 1,685 cc; 4-cyl; turbo; 6-sp manual
Power: 114 bhp @ 4,000 rpm; max torque 280 Nm @ 1,250 – 2,750 rpm
Pace: 109 mph; 0-60 in 11.1 secs
MPG: On test 36.4; official combined 61.4
CO2: 119 g/km; Euro 6 emissions; tax band C; VED Nil then £30
Insurance: Group 12
PRICE: This version £22,050. Range £17,995 to £31,645
On sale: Now