Jeep Renegade 1.6 MultiJet II Limited 120 road test report and review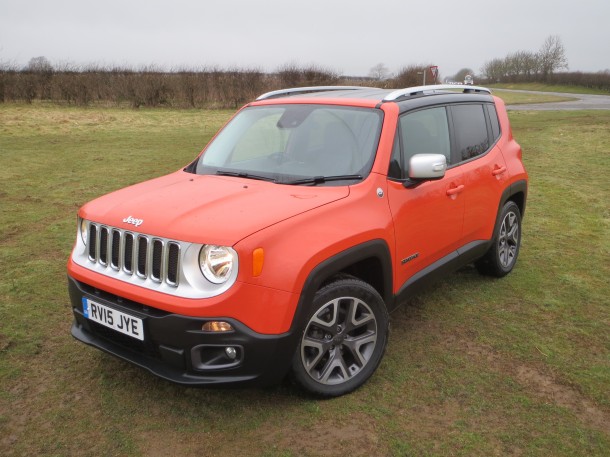 Jeep Renegade 1.6 MultiJet II Limited 120 road test report and review:  DAVID HOOPER reacquaints himself with the latest Jeep Renegade and discovers a comfortable, capable car just at home in the city as it is in the country.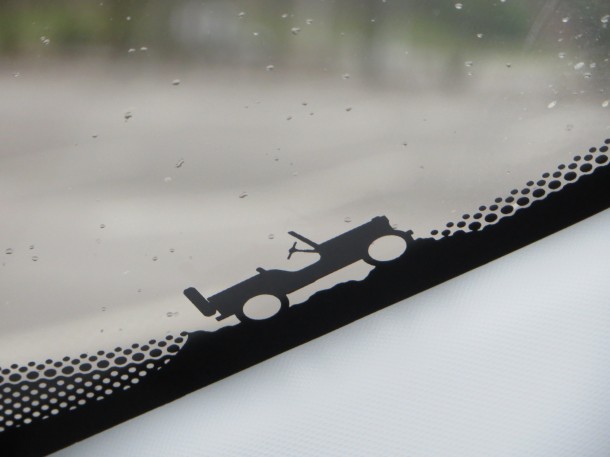 IT has been some considerable time since I last drove a Jeep, so spending a few days at the wheel of this latest Renegade model was a great demonstration of just how far they've come in a relatively short space of time.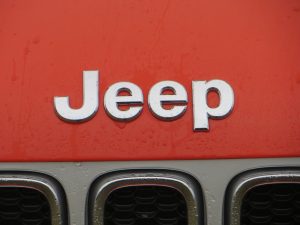 The big Yank Tank gas guzzling image is almost a thing of the past, although the Grand Cherokee, with its thirsty 6.4-litre V8 and a mighty 470hp are still available and perfectly capable of making a big hole in your pocket. Thankfully, most of the range now features a modern, far more economical and desirable range of cars which now includes the familiar names like the Wrangler, Cherokee and Grand Cherokee.
Our test car is the Jeep Renegade which comes in a practical five-door body style, although this particular example looks like it came off second-best with a giant orange! The paint colour is officially known as Omaha Orange, and I actually really like it. There's an agreeable contrast between it and the black roof and body mouldings, all complemented by some silver and chrome brightwork.
To me, the external proportions of the car don't look quite right, it's almost as though the Renegade has been squashed and stretched to fit a certain mould, but inside, the car looks and feels very good and works extremely well, with the imposing bonnet line clearly visible from the driver's seat and a chunky grab handle on the top of the dash for your passengers to hang on to should you venture onto some rough country stuff.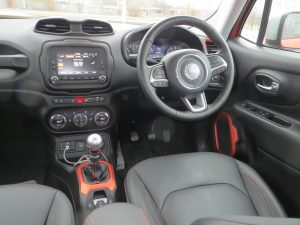 Iconic is an often over-used word these days, but I think I can get away with describing the Jeep's headlights and grille image in that way. They are used all over the car, on the light units, the speaker surrounds and even embossed in the leather of the seat backs.
Some other little touches really had the wow factor. At the bottom right corner of the windscreen frame Jeep has used a small image of its famous Second World War Willy's Jeep clambering over some rocks. Brilliant! And I also liked the nod to that heritage on the plastic trim above the central screen on the dash which simply says "Since 1941". Very American, but quite powerful too, and it shows impressive attention to detail.
Equipment levels are good and include sat nav, telephone and MP3 connectivity, USB points, 12v sockets, electric seats and even an electrically heated steering wheel, as well as trip computers and cruise control, of course. A must-have for the endless US freeways!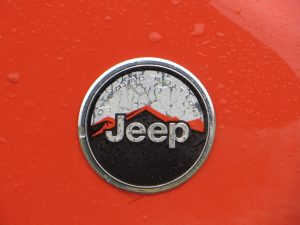 Jeep built its reputation on building rugged 4x4s, but now customers have the choice of front-wheel-drive cars only, as well as the 4x4s. This was one of the 4x2s as they are known, which without the weight of transfer boxes and rear differentials, are lighter and therefore more economical to run than the full 4×4 versions, but owners still get all the other advantages of a raised driving position, a car that looks like it will go just about anywhere, which for most owners, it will anyway. The 4×2 models are also cheaper than the equivalent 4×4 version.
Our test car came with a 1.6-litre 120PS diesel engine which proved to be quiet, refined, and nicely suited to the car, with just enough power to enable reasonably swift overtakes when the need arises. With a 0-62mph time of 10.1 it won't give you whiplash through fierce acceleration, but it is progressive and cruises quietly once up to speed, while fourth and fifth gears provide enough urgency to make enjoyable progress. The six-speed gearbox is clearly defined and precise to operate.
The car is comfortable to travel in, helped by a pleasantly compliant suspension set-up which provides competent body control through the twisty bits and allows the Renegade to be hustled along in a pleasing manner.
During my test of around 450 miles, this Jeep Renegade returned an average of 41.8mpg and has a C02 figure of 120g/km.
I liked this car very much, it's well priced, comfortable, well equipped and surprisingly good to drive – well worth a look in my opinion.
Rating: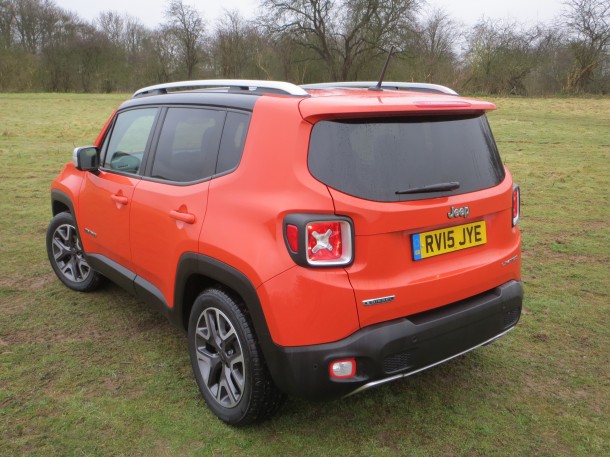 THE VITAL STATISTICS
MODEL: Jeep Renegade 1.6 MultiJet II Limited 120.
ENGINE: 1598cc, 120bhp four-cylinder diesel engine, driving front wheels through 6-speed manual gearbox.
PERFORMANCE: Top speed 111mph. 0-62mph in 10.2 secs.
ECONOMY: City: 51.4mpg.
Country: 70.6mpg.
Combined: 61.4mpg.
Wheel World test average: 41.8mpg
CO2 EMISSIONS: 120g/km.
FUEL TANK: 48 litres.
PRICE: £23,495 (£24,695 as tested).
WARRANTY: 3 years/60,000 miles
WEBSITE: www.jeep.co.uk
• All data correct at time of publication.