From a different time, but it's still a British great
ROAD TEST REPORT AND REVIEW: Land Rover Defender 90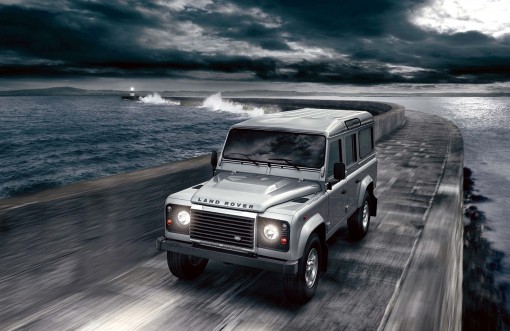 Coming over all patriotic, IAN LAMMING drivers a British institution – the Land Rover Defender 90 Stationwagon.
THE neighbour stopped me in my tracks – literally and metaphorically – and she's never done that before.
"Ooh, I like your car," she told me. And she's never done that before either. That alone makes this particular vehicle special, but then it's been stopping people in their tracks for generations.
This is no ordinary car, in fact it's not a car at all; it's an institution. And driving it is not simply a pleasure, it's a privilege.
For decades it has been carrying our troops across enemy territory, taking explorers through uncharted waters and helping the landed traverse conditions that would have other 4x4s trembling in their tracks.
This is a Land Rover, Defender of the faith, protector of the meek, Empire incarnate, Blighty's finest. To drive one is a culture shock and a cultural sensation. In 21st century terms the experience is unique, its initial idiosyncrasies forgiven as its character pervades the soul.
Steering, throttle, engine and gearbox belong to a different era, when Britain ruled the world and the country's finest used Land Rovers to make sure it stayed that way.
The Landy look is pure, unadulterated and unapologetic. It's massive, so tall in fact I was worried it wouldn't fit in our local multi-storey car park, the roof clearing by mere inches.
Wheels are enormous too with treads so deep you could lose a regiment in the trenches and the lines are angular and tough. This is not a vehicle to be messed with.
On the asphalt it feels a bit vague. But that's not surprising as this 4×4 wasn't made for the car park; it was built for the desert, the jungle, the mountains.
All I could find was the moor and it ventured knee deep in heather, rocks and mud without so much as a by your leave. Few, if any, vehicles have the true go-anywhere ability of the Land Rover and it will do so on tickover, with no need to use the throttle at all.
If the neighbour liked it then my three-year-old loved it. How exciting to have to climb in the back seat through the back door and what a laugh watching granny try to do the same. Once inside, to him the Land Rover was more assault course than a means of travel and every nook and cranny was examined through the detailed eye of a child.
When the little chap was finally strapped down, what a view, as his car seat towered imperiously over fellow passengers and the outside world.
Defender has survived the test of time and has one of the most loyal followings of any brand known to man.
It exists in a different century from which it was designed, an apparent anachronism, an automotive dinosaur, because it has earned the right to do so.
Defender is authentic, genuine, a stalwart with unrivalled credibility. It is part of British culture, our national psyche and one that will continue to raise interest and a smile on the lips of passersby for years to come.
CLICK HERE and "Like" our Facebook page for regular updates and follow us on Twitter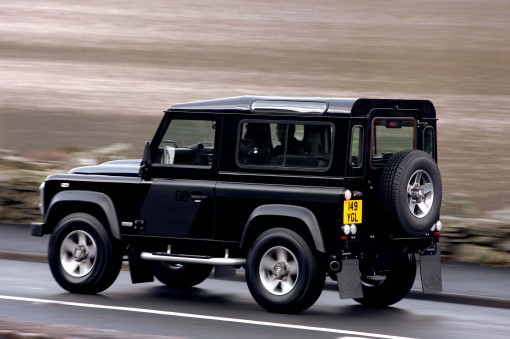 THE VITAL STATISTICS
Model: Land Rover Defender 90 Stationwagon
Engine: 2.2 litre, turbo diesel
Drivetrain: Six-speed manual
Power: 122PS
Top speed: 90mph
0-62mph: 14.7 secs
Insurance group: 25
Miles per gallon 27.7 (combined):
CO2: 269(g/km)