Toyota Aygo makes a frugal urban runabout
ROAD TEST REPORT AND REVIEW: Toyota Aygo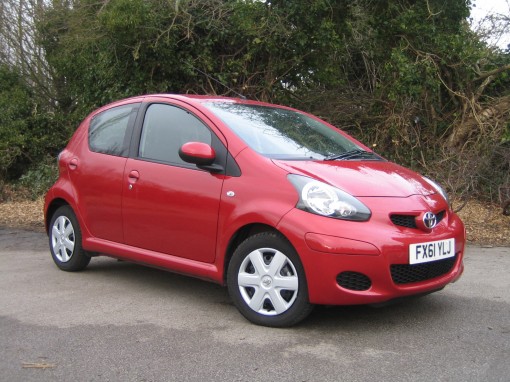 It may be small, but it's cheap to run and fun to drive. Motoring Journalist DAVID HOOPER, puts Toyota's cute little Aygo through its paces
YOU might be under the impression that buying a new car is an expensive business which will require a major assault on the savings account, or high monthly payments for credit.
It doesn't have to be that way, especially if you spend the majority of your time pottering around your local area and don't need a big car, as this little Toyota Aygo has just been proving.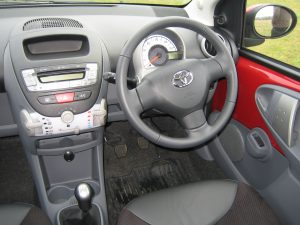 Admittedly, the Aygo will not suit everyone due to its size, but if you've never driven one, perhaps because you think it is just too small, you could be in for a surprise.
Ideally suited to an urban existence, it is perfectly capable of tackling longer journeys and as I discovered during my test, it even feels quite at home on the motorway. With prices starting from £8,590 on the road, cheap road tax (£20 per year at current rates) and excellent economy with up to 61.4mpg on the official combined cycle, it's an inexpensive car to live with on a daily basis.
I've been driving the Ice model, which as its name suggests, comes with air conditioning, a useful addition to a car's equipment list at any time of the year, preventing your windows from misting up in the winter, and keeping you comfortably cool in the summer. The Ice specification also gives you metallic paint, alloy wheels, a CD player and smart half leather and Alcantara upholstery.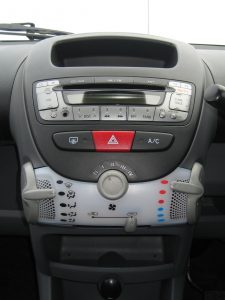 Aygo's are available with either three or five doors, so if you regularly carry passengers, the five-door model might be the way to go.
It's a surprisingly roomy car, with ample space in the back for two adults, with plenty of head and leg room.
The boot is compact, but big enough for some shopping and is reached by opening the large rear window, which in turn lifts up the rear parcel shelf. The rear seats backs will also fold down if you need more carrying space.
Conveniently, all the doors can be locked or unlocked remotely from the key fob, and once inside, you are met with a simple, but nonetheless attractive interior design. The exterior body colour continues on the internal surfaces of the doors, which works very well and contrasts nicely with the grey and black plastics. There are two doors mirrors which adjust manually.
The instrumentation is simple, with a circular speedometer and digital, bar-chart style fuel gauge. In the centre of the car, there is a smart CD radio with all the functionality you would find in more expensive Toyota models, and I particularly liked the heater unit, which illuminates at night, giving a nice warm glow on what were freezing evenings during my time with the car.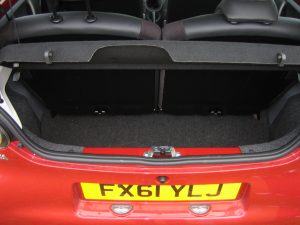 It is powered by a 1.0-litre engine with just three cylinders. It makes a distinctive noise, but actually performs very well, pulling eagerly when asked to do so, making for a nippy town car. The gearbox feels precise, and slots neatly from gear to gear, and at motorway speeds, the car cruises surprisingly quietly in its fifth and top ratio. If you like the gear changes done for you, a MultiMode auto gearbox can also be specified.
The ride quality is as good as you will find in any car of this size, and younger drivers will appreciate its responsive steering, impressively poised handling, low insurance ratings £20 per year road tax.
Being so small, it doesn't get much easier than the Aygo when it comes to parking either, so the tiniest of spaces that other drivers have to leave are easy to squeeze into.
The Aygo is an affordable, nippy little car with a character all of its own and like the rest of the Toyota car range, is backed by a five-year, 100,000 mile warranty.
Rating: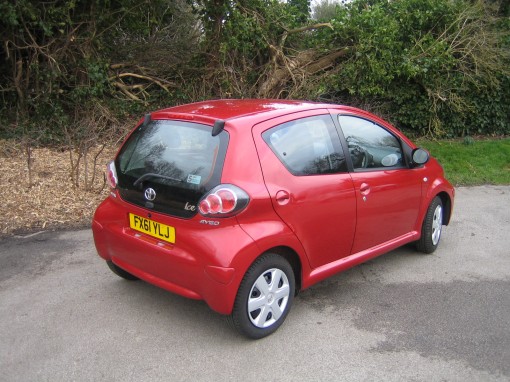 THE VITAL STATISTICS
MODEL: Toyota Aygo Ice 1.0 VVT-i 5-door.
TOYOTA AYGO RANGE: From 1.0 VVT-i 3-door (£8,590) to Go! 1.0 VVT-i MultiMode 5-door (£11,230).
ENGINE: 998cc, 67bhp three-cylinder engine, driving front wheels through 5-speed manual gearbox.
PERFORMANCE: Top speed 98mph. 0-62mph in 14.2 secs.
ECONOMY: City: 51.4mpg.
Country: 70.6mpg.
Combined: 61.4mpg.
Fuel tank: 35 litres.
CO2 EMISSIONS: 105g/km.
INSURANCE: Group 3.
PRICE: £10,210.
WARRANTY: 5 years/100,000 miles.
WEBSITE: www.toyota.co.uk