We drive it – the £100,000 Infiniti FX Vettel Edition
ROAD TEST REPORT AND REVIEW: Infiniti FX Vettel Edition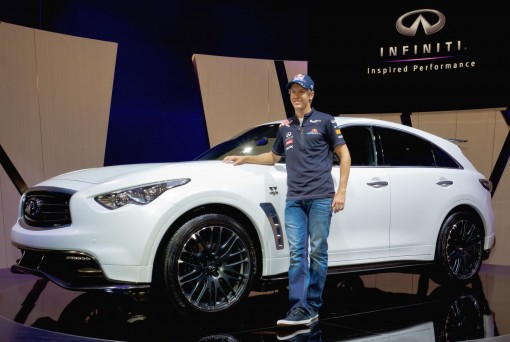 Sebastian Vettel may be F1's youngest triple world champion, but he's also been involved in designing an exclusive road car. DAVID HOOPER has been driving the £100,000 Infiniti FX Vettel Edition.
RED Bull's German Formula 1 star Sebastian Vettel may have just become the youngest F1 driver to win three world championships, but away from the track, he's been putting his distinctive stamp on a rather special Infiniti FX Vettel Edition road car.
Cars don't come much more exclusive than this – and I drove this pre-production model before its official unveiling at the launch of the UK's seventh Infiniti Centre, in Hull.
Only 150 of these custom-built cars will be made, 50 of those will come to Western Europe and only 10-15 of those will be sold in the UK, mostly to collectors and enthusiasts.
The Red Bull Racing driver and global brand ambassador for luxury performance brand Infiniti, originally unveiled "his" Infiniti Crossover at last year's Frankfurt Motor Show.
The Vettel-badged road car, is the lightest, fastest and most aerodynamic FX. It's based on the V8-powered FX50S Premium, which anyone ordering the car would initially buy for £58,000.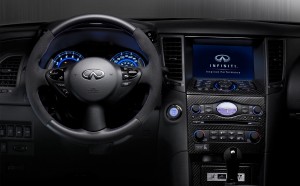 The transformation into the FX Vettel Edition costs more than £40,000, taking the final price tag into six figures.
Once the order has been placed, the customer's standard car is stripped, before being hand-built to the F1 star's specification.
Under the skin, changes are made to the engine, suspension and bodywork, with key aerodynamic enhancements implemented with input from Red Bull Racing. The grille, side skirts, rear diffuser and optional roof spoiler are all made from proper carbon fibre, which is why the roof spoiler is offered as an optional extra, as it alone costs around £4,800.
Even the interior has been personalised to Sebastian Vettel's taste, with a carbon fibre dash and trim inserts on the centre console, all of which are beautifully finished.
It's already impressive performance is also increased, with an extra 30PS, increasing its power from 490 to 520PS, which is still is some way short of Vettel's Formula 1 car, but plenty quick enough.
On the road, the acceleration is progressive more than neck-snapping, but once the power starts to flow through the drivetrain, the acceleration is relentless.
A little silver button, concealed strangely under a flap next to the cigarette lighter, opens a valve which changes the exhaust note, making the car sound much more burbly –  in a refined way. It also sharpens the throttle responses and stiffens the suspension for owners who really want to drive the car and explore its potential.
Taking it purely as a performance car, whether it is worth its £100,800 price tag is questionable, but Infiniti promises that anyone placing an order is investing in a "money can't buy" experience.
They will each be given an iPad with a carbon fibre back, complete with an app which allows them to follow the development of their own car right through to its delivery at their Infiniti Centre.
The package also includes a VIP trip to Le Castellet, in the South of France, where they will be given passenger rides around the race circuit in a similar car, possibly driven by Sebastian Vettel himself.
For some, that alone will be temptation enough to splash the cash!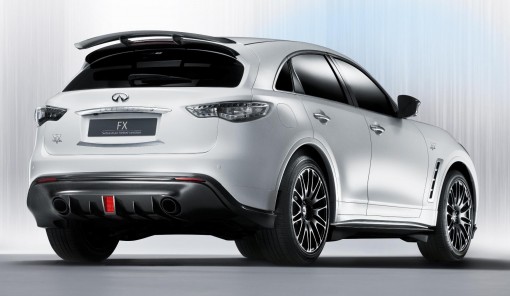 Rating:





CLICK HERE and "Like" our Facebook page for regular updates and follow us on Twitter