Hyundai's i40 has enough space to blow your mind!
ROAD TEST REPORT AND REVIEW: Hyundai i40.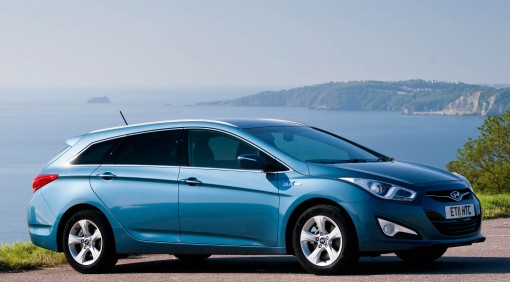 Style and space – IAN LAMMING marvels at Hyundai's impressive new i40.
IT'S not often you start a road test in the car – but with Hyundai's latest estate that's the bit that will blow your mind.
This side of an airport lounge, you will never have seen so much space.
Internally, the new i40 is vast, enormous and not just in the boot. Look how much leg room you get in the back. It's like a black cab, but more comfortable of course.
And somehow Hyundai has managed to dress this exceptional load carrier in a great set of clothes.
The i40 is supposed to look fluid, like water or a sand dune. Don't know about that but it does look great. It is incredibly smart, stylish and well proportioned.
Right from those incredible, swoopy LED day running lights, along its stunning profile, to the gorgeous rump – it's a beauty.
And that amazing attention to design stretches inside to one of the best interiors I have seen for a long time.
It manages to combine ease of use with amazing quality and innovative design.
Specification is high too with touch screen on the dash and loads of toys including climate control, cruise and rear parking sensors.
On the road the i40 gets better and better. Performance from the 1.7 litre diesel is truly excellent and it is particularly impressive cruising at high speed, with great ride and no noise from the engine, road or wind.
Inside and out the i40 oozes quality with fit and finish that would put many a premium brand to shame
Hyundai has been building cars since 1967, believe it or not, and is one of the world's fastest growing manufacturers.  If the i40 is anything to go by I'm not surprised. Watch this space… because there's plenty of room for something this good.
Rating:






THE VITAL STATISTICS
Model: Hyundai i40
Engine: 1.7 litre diesel
Gearbox: six speed manual
Power: 134BHP
Top speed: 124mph
0-62mph: 10.6secs
Insurance group: 16
Miles per gallon (combined): 55.4
CO2: 134 g/km
CLICK HERE and "Like" our Facebook page for regular updates and follow us on Twitter