Head-turning DS4 makes its competitors look dull
ROAD TEST REPORT AND REVIEW: Citroen DS4 DSport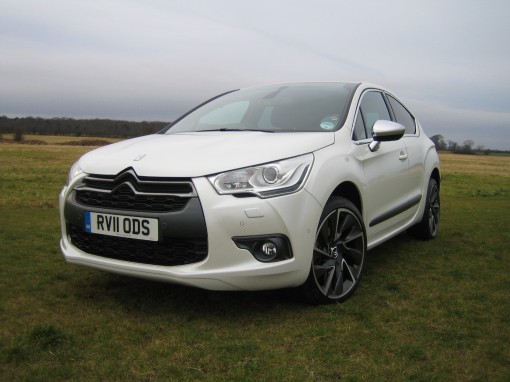 Sporty and fun, DAVID HOOPER says Citroen's DS4 range makes an attractive alternative to the hum-drum family hatchback.
WITH its DS range, French carmaker Citroen has certainly found a winning formula which has reinvigorated the brand with a young, fresh image and great looking cars.
It started with the DS3, a stylish three-door hatch which looks a bit like a Mini, but is better to drive, and thanks to a stack of super-bright LEDs on each of the car's front corners, is impossible to miss on the road.
Of course, the DS initials are not new to Citroen, and have adorned what are now classic models from years gone by which in their time were cars featuring groundbreaking technology, like directional headlights that moved with the steering wheel and hydraulic suspension. Such things are commonplace today, but way back when, these Citroens were ahead of their time.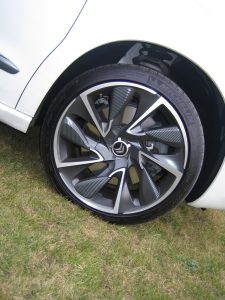 The company has never been afraid of being different or taking an alternative route which some would argue has historically cost them sales due to over-complicated designs which were time-consuming and therefore expensive to work on and maintain.
Today, the latest DS range is far more conventional in its design, but looks fantastic, a combination which is winning the brand a new generation of fans.
I've just spent a busy week at the wheel of the second DS model, the DS4, with the flagship DS5 about to go on sale. The DSport model I've been testing looks superb with its bright pearlescent white paintwork and contrasting dark tinted glass, black trim and stunning 19in Cairns alloy wheels, which I was terrified of catching on a curb! There's a spoiler at the top of the tailgate and hidden exhausts at the back of the car, cleverly concealed behind the rear valance.
Citroen would like you to believe that it's a coupe and to that end, its rear doors are designed to blend into the bodywork, with the door handles built-into the extended window frames.
Inside, I was treated to a mix of optional black and white leather seats, smart instruments with blue illumination and all the kit you could imagine, including Bluetooth, sat-nav, heated seats, and even a parking system, with the whole thing being topped off by an excellent Denon hi-fi system, another optional extra which comes as part of various Signature packs.

The driving position was very upright, a bit like a rally car, which when you consider Citroen's current success in the World Rally Championship, should perhaps be no surprise. It is comfortable though, once you get used to it. The interior generally has a premium feel to it, although a vibration rattle from the instrument binnacle was irritating at times.
Under the bonnet is an "interesting" engine which has been co-developed with BMW and is also used by Peugeot. It's only 1.6 litres, but in this guise kicks out a whopping 200bhp, which makes for some entertaining performance. With a top speed of 146mph and 0-62mph time of 8.5 seconds, this DS4 was no slouch, although on damp greasy roads transferring that power through the drivetrain to the road needed a delicate touch to prevent the tyres breaking traction, something that would be true of any performance car in similar conditions. There was also a bit of chatter from the suspension on rough surfaces which I feel could be improved if Citroen want to be taken seriously as a premium player.
But setting these minor points aside, the DS4 is a good car to drive, it's comfortable around town, the ride quality is good, and when you explore its handling abilities, it rewards you with confident and predictable responses.
The engine revs freely and eagerly, with surges of power coming from the turbo accompanied by a lovely sporty engine note which encourages you to work the car. As the revs approach the top end of the scale, the blue dial turns red and flashes, prompting you to change up before you hit the rev limiter. Get the timing right, and progress can be rewardingly rapid.
During my test the car achieved an average of 35.7mpg over 500 miles, while on a run, it returned another 2mpg at motorway speeds.
The DS4 is a great looking car, which is good to drive and more than capable of turning heads. With its current range, Citroen are onto a winner, and I've no doubt the new DS5 will add to the success the company is currently enjoying.
Rating: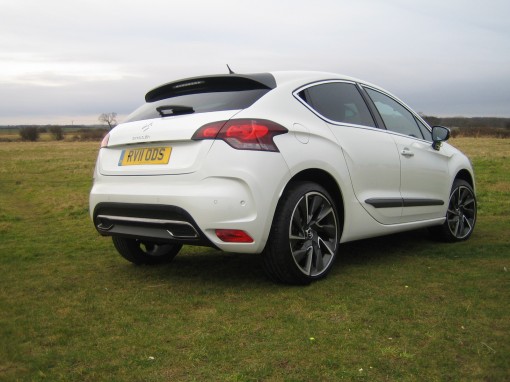 THE VITAL STATISTICS
MODEL: Citroen DS4 DSport THP 200.
CITROEN DS4 RANGE: From VTi 120 DSign 5dr  (£18,150) to HDi 160 DSport 5dr (£23,950).
ENGINE: 1598cc, 199bhp four-cylinder engine, driving front wheels through 6-speed manual gearbox.
PERFORMANCE: Top speed 146mph. 0-62mph in 8.5 secs.
ECONOMY: City: 33.6mpg.
Country: 54.3mpg.
Combined: 44.1mpg.
Fuel tank: 60 litres.
CO2 EMISSIONS: 149g/km.
INSURANCE: Group 31.
PRICE: £23,650.
WARRANTY: 3 years/60,000 miles.
WEBSITE: www.citroen.co.uk
• All data correct at time of publication.
CLICK HERE and "Like" our Facebook page for regular updates and follow us on Twitter