Driving the McLaren 570S Spider and 720S Coupe road test report and review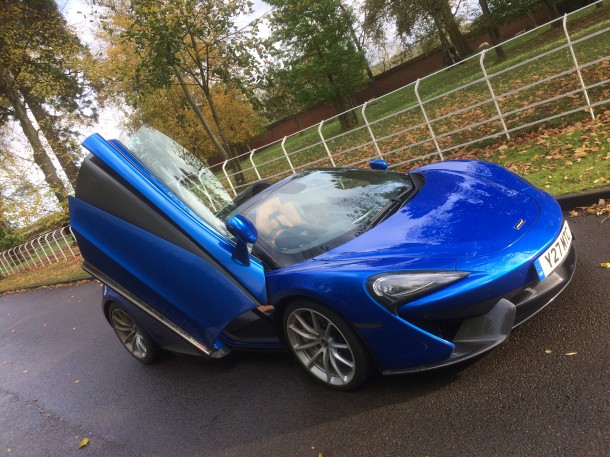 Taking two of McLaren's latest supercars for a spin was a real treat, and an experience which gets the heart pumping just that little bit faster. DAVID HOOPER has a look at two new models from a young company that seems to be able to do no wrong.
WITH interest rates stuck at a 10-year low many people have been looking for alternative investments.
Classic car prices have rocketed in recent years as a result, but not many new cars promise good returns on investments.
However, the lucky few who bought a McLaren P1, the first, road car the company built, will have seen a satisfying profit providing they had the foresight to keep it. A recent example sold for £1.6-million, which is double its cost new – not bad for a car company which has only been in existence for seven years!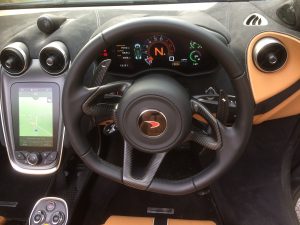 Bruce McLaren founded the motor racing company in 1963, but it wasn't until 2010 that McLaren Automotive came into being.
To say its supercars have been an instant success would be an understatement, and unlike many mass-producers, McLaren recently announced its fourth consecutive year of profitability.
In many ways they had a massive head start thanks to an iconic motor racing brand, but the company has made the transition from track to road and unmitigated success.
Between 2015 and 2016 production rose from 1,654 cars, to 3,286, an achievement McLaren say will never be replicated as they have now reached their production capacity and have no desire to increase it further.
However investment in the brand will continue a pace with £1-billion being invested in research and development by 2022 which will eventually see 50% of its new cars featuring hybrid technology – and there is even an electric vehicle Ultimate Series in development for evaluation, so watch this space!
McLaren recently announced a new factory which is currently being built in the Sheffield area to produce the tubs for its sports cars – the tub being the main chassis component around which the rest of the car is built, bringing more jobs to the north of England and making the company self-reliant on its components.
McLaren's Track 22 programme, with its £1-billion investment will see 15 new cars being developed by… 2022.
There are currently three model lines, the Sport Series which includes the Coupe, GT, and Spider, with prices starting from £128,000 for the 540 C Coupe.
The McLaren 720S costs from £208,600, while the company's new three-seat Ultimate Series hyper-GT BP23 will set you back a cool £1.65-million plus VAT, while the Ultimate Series BP 23 will see 106 examples built. Why 106? Because that's the same number as the entire production run of the 1992 McLaren F1.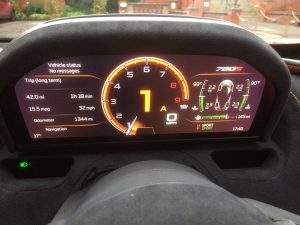 Getting to drive any Supercar is always a real treat, even for most motoring journalists, so the opportunity to drive the latest 570S Spider was one not to be missed.
The McLaren 570S Spider is the third bodystyle and McLaren's Sport Series alongside the coupe and GT.
It features a retractable hardtop as seen in previous models and brings a 46kg weight penalty over the 570S Coupe, however its structural rigidity is unchanged as the car is built around a carbon fibre tub. The roof takes just 15 seconds to open or close and can be operated at up to 25mph. An electrically operated glazed rear window doubles as a wind deflector when the roof is open.
Any McLaren turns heads wherever it goes as we found out on our short test drive as we were mobbed by mums and kids at the garden centre we stopped at for a driver change. However thanks to the barrage of questions you soon become familiar with the cars vital statistics! Power comes from a 3.8-litre twin-turbo charged McLaren V8 engine with a seven speed gearbox producing, as its name suggests, 570PS and 600Nm torque.
It will accelerate from rest to 62 mph in 3.2 seconds and has a potential top speed of 204 mph, suffice to say it is blisteringly quick and reels in the horizon faster than any road car I have ever had the privilege to drive previously!
It is available to order now priced from £164,750, but if you want one you had better be quick because they are selling fast and you won't see yours until the summer of 2018 at least.
The other star attraction was the replacement for the 650S, the stunning 720S, which as its name suggests, has 720PS and becomes the first McLaren in the line-up to replace an existing model. The untrained eye has to look closely to spot the differences initially, but they are quite different designs.
Inside, the differences are even more obvious, the switch gear looks more like that you would find in a race car, and I loved the digital display on the top of the steering column which transforms into a racing car-like digital display from the a computer game with the rev counter taking centre stage to help you time your gear changes to perfection. It's pure automotive theatre!
The mid-engined, rear wheel drive supercar with its 4.0-litre V8 has two turbochargers and more performance than you dare use on public roads, but a tantalising taste of its potential was enough to get the heart pumping. The steering gives plenty of feedback and the car feels well-balanced, but the carefully chosen test route, through lots of 40 and 50mph roads, gave little chance to really put the car through its paces.
You need a race circuit for that, so come on McLaren . . .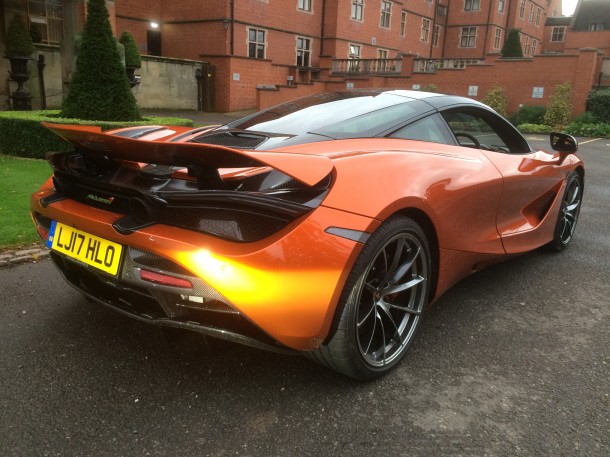 For more information on the company and its cars, visit www.mclaren.com
Driving the McLaren 570S Spider and 720S Coupe road test report and review