W12 badge of honour for new Bentley GT Speed
ROAD TEST REPORT AND REVIEW: Bentley GT Speed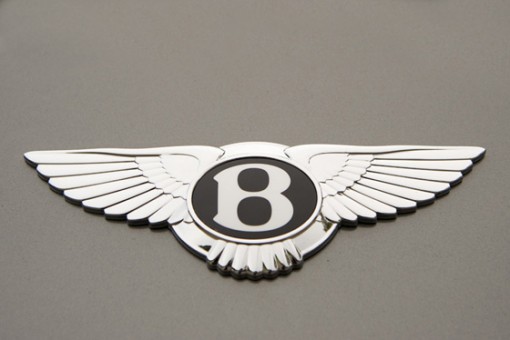 As Bentley launches the fastest production car it has ever built, DAVID HOOPER travels to Munich to drive the new GT Speed with its fabulous W12 engine.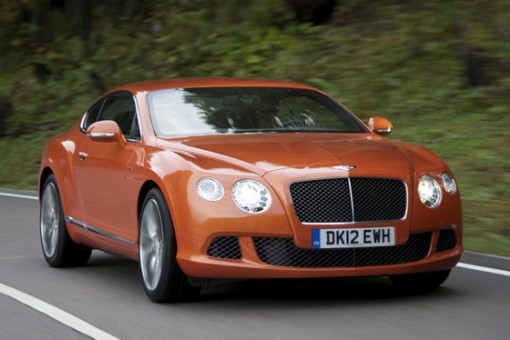 I hate the rain at the best of times – but when it's truly persisting it down and you get off a plane, slide straight into the driving seat of a supercar and head for the German autobahns – it certainly focuses the mind!
That was the situation I found myself in as we landed at Munich airport for the launch of the most powerful Bentley production car the Crewe-based company has ever produced, the GT Speed W12. To say it was something of a baptism of fire would be an understatement. As we left the environs of the airport in a beautifully sleek GT car with an eye-watering £151,000 price tag, dicing with the busy but well disciplined German traffic was something to be done with great care.
Ev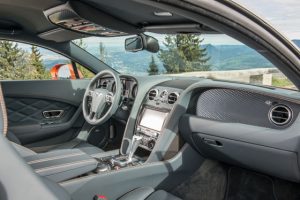 erything about this car is big, from the price tag, to its 6.0-litre 12-cylinder W12 engine, its 625PS power output and its 205mph top speed – yet as we settled into our 150km trip to the Austrian border, the car seemed to almost shrink around us.
It's a truly impressive machine, beautiful but almost understated to look at, luxuriously comfortable to travel in and a masterpiece of engineering, all rolled into one magnificent grand tourer.
Bentley describe the GT Speed as two cars in one, a luxurious long distance cruiser, or a high-performance supercar, designed and engineered to provide almost bullet-proof reliability and most importantly, safety.
Despite what are difficult economic times for many of us, Bentley's global sales are up 25% on 2011, and with 854 cars having been delivered to new owners here, 10% up in the UK.
The Continental GT was first introduced 10 years ago and 26,000 two-door cars with the W12 engine have been sold, making Bentley the world's largest producer of 12-cylinder engines. The GT Speed was first launched in 2007.
There are three models in the Continental line-up, the GT V8 with 507PS, which Bentley says appeals to a younger audience with its louder engine and a range of up to 500 miles on a full tank of fuel, the GT W12 with 575PS, and now the range-topping GT Speed.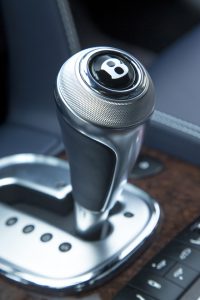 The GT Speed is the most luxurious of them all – it even has double-glazed windows – and Bentley will build each car to every customer's precise specification. There are 17 standard paint colours, but if you prefer to choose your own, Bentley will create your bespoke shade.
The GT Speed sits 10mm lower than the standard Continental GT and is distinguished from the rest of the range by a darker grille at the front and chrome bezels around the rear lights. It also has unique 21in alloy wheels with a choice of finishes, but perhaps the most interesting addition is a little W12 badge on the wing of each car. It is something Bentley hasn't done before, but has introduced at the request of customers who want people to know that their car has a W12 engine, Bentley's badge of honour!
It is equipped with a permanent four-wheel-drive system with a 60/40 split in favour of the rear wheels, which not only provides impressive traction when the car is being driven hard, but also endows it with almost unshakeable road-holding, even in the less than perfect driving conditions we encountered. However, that's not to say that it doesn't command respect, especially on smaller roads, as you are still piloting around two-and-a-half tonnes of very expensive metal.
On the autobahns, the GT Speed's performance was utterly effortless, travelling almost silently at nearly double the UK's 70mph speed limit with complete composure. As we cruised up behind slower cars, my German co-driver pressed the throttle firmly into the plush carpet as they moved out of the way in turn. There was what we decided sounded like a wave of power through the drivetrain and the car surged towards the horizon again and again.
Th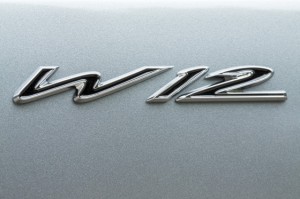 e eight-speed ZF gearbox is new, having replaced the six-speed unit in previous models and is a big improvement. Not only does it offer closer ratios in the lower gears, helping to give the car its breathtaking 0-62mph time of 4.2 seconds and 0-100mph in an equally awe-inspiring 9.0 seconds, it also allows for higher top gears which have helped to improve its fuel economy by 15% compared to the previous model.
The new gearbox can also "block shift", which means it can change from, for example, seventh to third gear in one move, should the driver demand instant acceleration.
There is also a sport mode on the gearbox which sharpens up the entire car, from its suspension settings, to its reaction times, to how long it holds each gear for and even the sound from the exhaust, which becomes much more vocal as two flaps open to allow a faster evacuation of gasses.
The new GT Speed employs an energy recuperation system thanks to a big alternator which puts power back into the car's battery when it is decelerating. This helps to save 1.6% of its C02 emissions, but it's hardly a green car, with a C02 figure of 338g/km, a combined mpg figure of 19.5mpg and an urban figure of just 12.7mpg.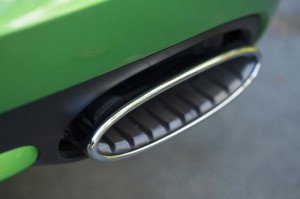 Bentley customers don't expect their cars to let them down and to ensure they don't, their engines are put through some of the most rigorous tests to be found anywhere in the motor industry. The W12 engine is undergoes four 100-hour test cycles with the engine being run at full throttle, the equivalent of an owner driving the car at full throttle for 32,000km.
To make it as slippery as possible, the wheels have been aerodynamically designed, as have the undersheets which most customers will probably never see.
The whole Bentley experience was topped off with probably the best music system I've ever heard in a car, created by British audiophiles Naim specifically for Bentley, the 11-speaker hi-fi had more clarity of tone than a concert hall – honestly. It was a cost option, an eight-speaker system is standard, but for me, it would be a must-have.
The GT Speed is an incredible car and every one of them is lovingly built to a standard of craftsmanship that is becoming a rarity in today's disposable society. Buy a Bentley and you don't just buy a car, you purchase a piece of British heritage.
Rating: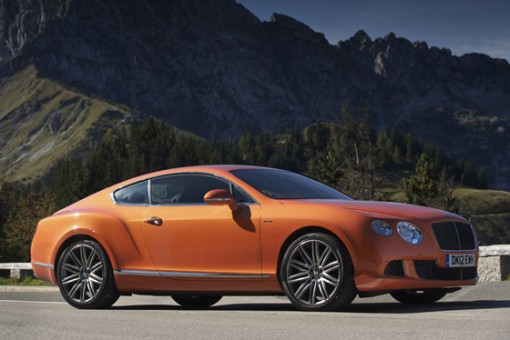 CLICK HERE and "Like" our Facebook page for regular updates and follow us on Twitter
THE VITAL STATISTICS
MODEL: Bentley GT Speed
BODY STYLES: Two-door coupe
ENGINES: 6.0-litre twin turbo W12 with 625PS (616bhp)
GEARBOX: ZF 8-speed automatic
PRICES: From £151,000
IN THE SHOWROOM: Now
WEBSITE: www.bentley.co.uk
Ο All data correct at time of publishing.