Auto-Trail 2015 model range launches with new Imala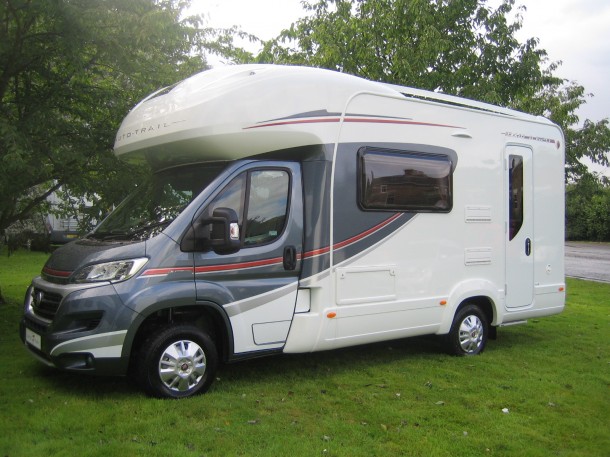 Auto-Trail's 2015 range sports Fiat's all-new cab and fills a gap in its ranges with the introduction of the Imala range – DAVID HOOPER has a look at some of the changes.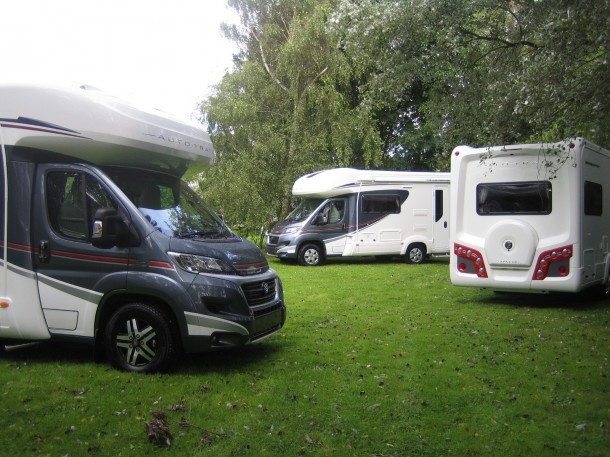 Auto-Trail 2015 model range launches with new Imala model
AUTO-TRAIL'S range of motorhomes have a smart new look this year thanks in part to Fiat's new and thoroughly modern looking cab.
Codenamed the X290, it features redesigned lights and grille and looks completely different. Gone are the bug-eyed headlights in favour of much narrower profile light units giving the entire range an updated, more modern base vehicle.
Fiat offer a range of options, but Auto-Trail's brand positioning at the high-end of the motorhome market means they have specified most of the options as standard kit on their vehicles with the focus specifically on safety systems like electronic stability control, traction control, hill hold and roll-over mitigation as standard to boost safety.
The Grimsby-based company has built and sold more vehicles this year than in the previous season which has resulted in dealers' stock levels being lower than normal.
Auto-Trail has been at its factory on Europarc for 10 years now. The site was designed to cope with 1,500 vehicles a year, but such has been the firm's rate of growth, the company will soon be making a decision to invest in a new and expanded factory.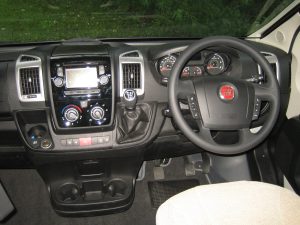 Next year, 60% of the model range will be under 3.5 tonnes, with prices rising to around £75,000 for the largest twin axle models, but the company was keen to stress that they are again holding prices at this year's levels until after the NEC show in October, but have increased the specification of their vehicles.
The V-Line van-based range was launched a year ago and since then, two more interior layouts have been added. Following customer feedback, more interior changes are planned for next year too.
The premium Auto-Trail range is very strong, but the big news from the manufacturer this year is the introduction of a new range of motorhomes sitting in the budget and mid-market price sectors, a gap where the company has previously lacked representation. Called the Imala range, it will complement the Auto-Trail, Tracker, V-Line, Tribute and Roller-Team line-ups.
Three media packs, costing £649, £999 and £1,999 will be offered, and customers will have the choice of Super Lo-Line, Lo-Line and Hi-Line bodystyles on most models.
The new Fiat cab features the same engines, with the 1 30bhp diesel as standard kit, with the 147 and 177bhp models available as options, and all can be ordered with Fiat's Comfortmatic auto gearbox.
In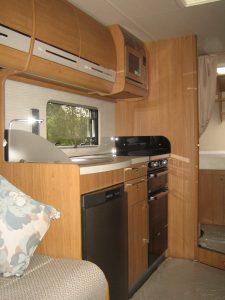 side the cab, the high-spec theme continues, with the company retaining the captain's seats which swivel round, and other high-quality touches like chrome bezels around the redesigned dials which all add to the quality look and feel.
Storage has been improved around the cabin, and the dashboard and instrumentation has been redesigned. Cruise control and a speed limiter now come as standard. Radio controls are included on the steering wheel and the new models also come with Bluetooth connectivity – a boon for anyone with a smartphone.
Outside, there are new wheels and trims on lower grade vehicles, with new alloys on V-Line and Frontier models.
Five interior layouts are available, with gross vehicle weights of 3,500 or 3,650kgs. On the road prices for the Imala range from £42,995 up to £45,995.
The Auto-Trail range for 2015 includes the Tracker, Apache, Frontier. All get lighter worktops and interiors, with enhanced and brighter LED lighting, new kitchen splashbacks, 15 or 16in wheels, more comfortable captain's chairs and a TomTom-based sat nav system. At the back, the rear light units now have clear lenses with coloured LEDs to provide the light.
The dark cab colour comes as standard for 2015, but if customers prefer white, they can be specially ordered. All models come with the large panoramic glass panel, a full oven and hob, and a nice touch is a pull-up stack of three-pin sockets.
Media packs have also been upgraded to include 18.5in Avtex TV/DVD which incorporates digital and satellite tuners and a colour reversing camera.
Most models will feature plainer, lighter colours, with splashes of colour coming from curtains, tie backs and the mandatory scatter cushions.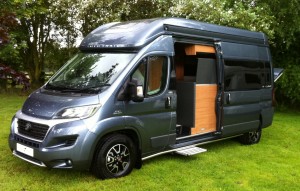 For 2015, the V-Line range sees some changes to interior layouts, the 610 model for example, gets a full U-shape rear lounge, but a fold-over table and chest of drawers is a cost option. 16in wheels come as standard, and the whole look is completed with new upholstery and curtains.
V-Line prices have been held, but now come with more standard kit and start from £48,699 rising to £49,715 for 610 and 620 models.
Tribute models also get the new Fiat cab, with Compact versions starting from £35,576 and Coachbuilt versions starting from £37,650. There are five layouts in the coachbuilt range, offering two to four berths, and available in Hi or Lo-Line bodystyles, and an electric step is also included this year. Interior layouts are the same as the Imala range.
Tribute models get new interior colour and style for this model year, with lighter table and work tops and new upholstery colours, as well as brighter interiors thanks to improved LED lighting.
Soft-close chest of drawers which are lockable with one key, similar to a filing cabinet, are another well-thought-out piece of design which stops them opening when you are travelling.
The gross vehicle weight is 3,500kg standard, but a free upgrade to 3,650kg is available as an option.
Prices start from £36,921, and the optional driver's pack offers £2,286 of goodies for just £999.
For more information, visit Auto-Trail's website, www.auto-trail.co.uk