Audi A1 Sportback road test report and review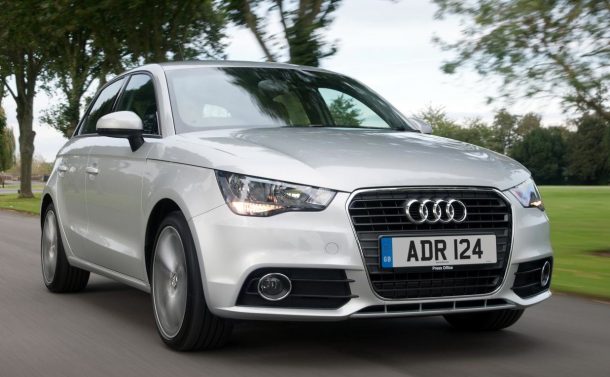 Audi A1 Sportback road test report and review by Keith Ward
BY August, Audi announced a new half-year global sales record of 869,355 vehicles and expect to end the year with more than 1.6m deliveries.  All this fuelled by the biggest investment programme in the German company's history, totalling 22 billion euros  by 2018.
If you need to count your own pennies but crave the prestige Audi image, then the A1 at prices from just over £14,000 in a 20-strong range may be the first rung on the ladder for you.
There is little sign of skimping on quality with this smallest model in the ever-expanding Audi stable.
At a little under four metres long it's rubbing bumpers with such as the Ford Fiesta and VW Polo. So it's a four-seater rather than five, the boot is small and shallow albeit with some underfloor spaces, the door pockets and glovebox are miniscule.
But the Sportback version of the A1, as tested here, comes with the convenience of five doors rather than the hatchback's three.   Its S-line trim was the topmost of the trio available, including firmer suspension, a striking colour contrast between roof and body and leather bits around the classy cockpit.
An eager, 143 PS turbocharged 2.0-litre diesel engine proved both punchy in performance and penny-pinching on fuel. It covered an unsparing 750 miles during its week in our hands, leapt away with verve from the lights, gambolled like a Spring lamb around country lanes, cruised at the motorway maximum in top sixth gear at a nudge under 2,000 rpm and returned overall more than 60 mpg.
With low emissions of 108 g/km this engine qualifies for tax band B, so a free tax disc the first year and just £20 a year after that.
However, all this helped to raise steeply that £14,000 A1 starter price tag (for the lowliest 1.2 petrol three-door) to nearly £21,000. And further options, heaped on top in the usual way with German premium brands, boosted the final bill to nearly £26,000.
This for a small car, remember.  And while the Bose surround sound system was sublime and the sat-nav on a pop-up screen so easy to use, it still had only manual air-con rather than climate control.
However, drive an A1 and, small as the car is, the full-size Audi badge is there for all to see.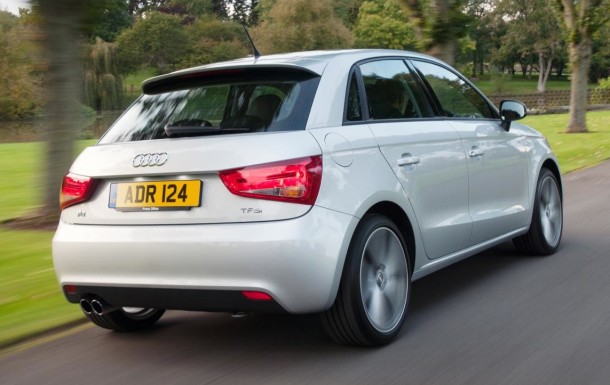 Rating:





THE VITAL STATISTICS
 Model      Audi A1 Sportback 2.0 TDI S-line
 Engine    Diesel; 1,968cc; turbo; 6-speed; stop-start; front wheel drive
Power        143 PS @ 4,200rpm; max torque 236 lb ft @ 1,750 – 2,500 rpm
Pace        135 mph; 0-60 in 8.3 secs;
MPG        On test 61.7; official combined 68.9 mpg; tank 45 litres
CO2        108 g/km; tax band B;  VED nil then £20; tax liability 17%
Tyres        195/50 R16 Dunlop Winter Sport
Insurance Group 21
Warranty    36 mths/60,000 miles; 36 mths paint; 12 yrs body
PRICE    £20,805; with extras as driven £25,940
WEBSITE www.audi.co.uk