A6 3.0 TDI quattro road test review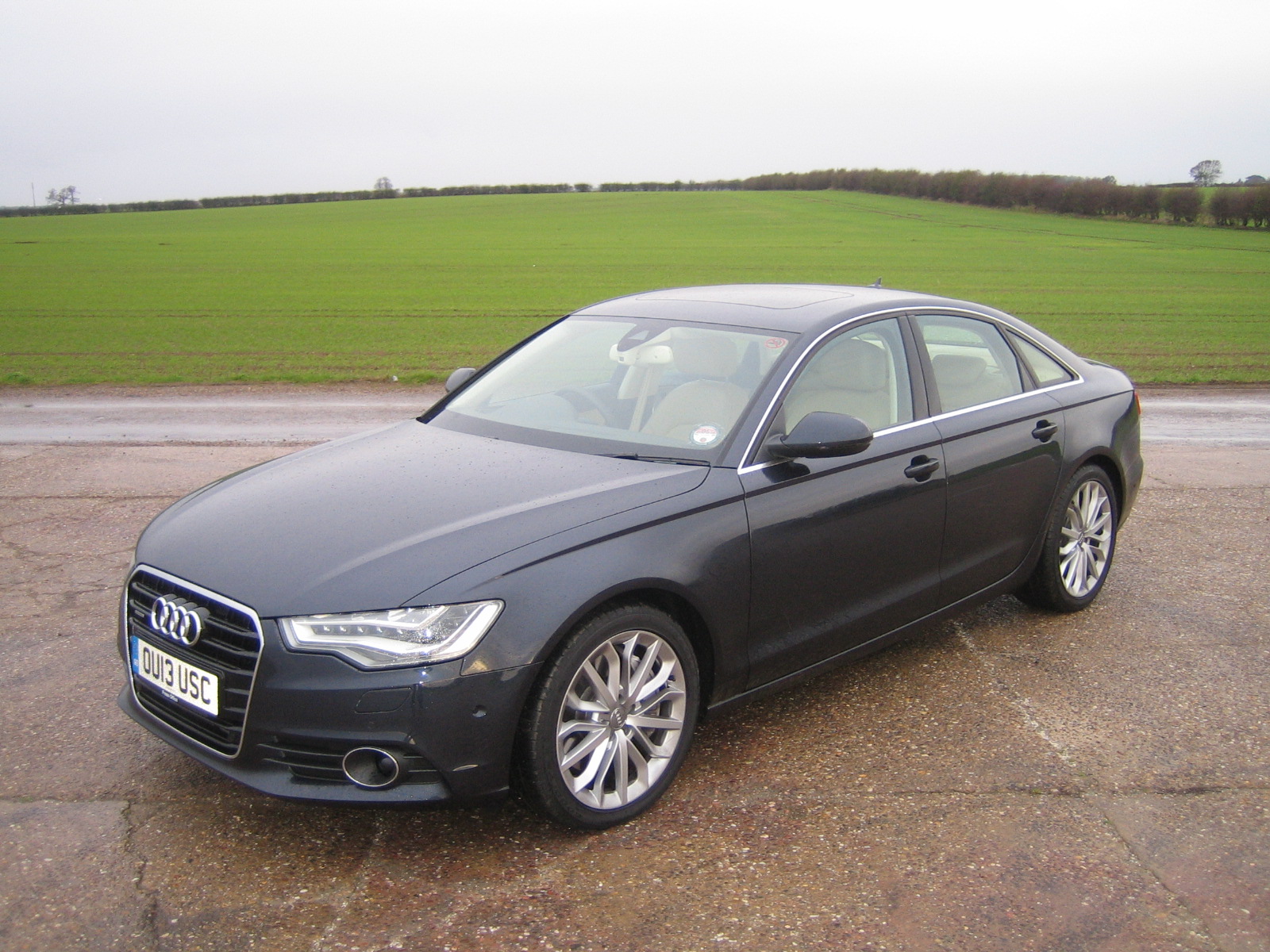 A6 3.0 TDI quattro road test review: A6 quattro SE 313PS tiptronic. This discreet Audi could be the ultimate Q-Car – understated, but potent! DAVID HOOPER puts it to the test.
WHEN I was a lad, I always wanted a Q-Car – a car which didn't look anything special, but one which could out-perform just about anything else on the road and beat all-comers in the traffic lights grand prix.
This Audi A6 could be that car. Far be it from me to suggest that it doesn't look anything special, but it's a big saloon car in a dark colour without any spoilers or go-faster stripes which shout "look at me".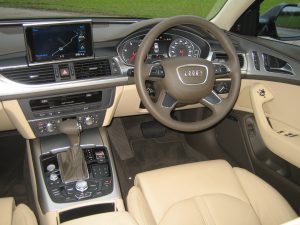 Yet it is one of the most potent performance cars I've driven for some time and is more than capable of embarrassing purpose-built hot hatches and indeed some serious performance cars, thanks to a 0-62mph time of an eye-wateringly quick 5.1 seconds and a top speed limited to 155mph.
Understated it may be, but this is no ordinary Audi A6 – it is the latest Bi-Turbo model, packing a 313PS punch from its 3.0-litre V6 diesel engine, which combined with Audi's legendary Quattro all-wheel-drive system means that not only is it very quick, it's also very grippy, creating the kind of grip you normally only expect from slick tyres on a race track – but you have to bear in mind when pushing on that the A6 is a big heavy car which almost creates its own momentum, especially on damp surfaces.
The power is transmitted to the drivetrain via an 8-speed tiptronic gearbox, complete with paddle shifts, but with the Dynamic setting selected from the MMI interface, I rarely felt the need to intervene with the gear selections.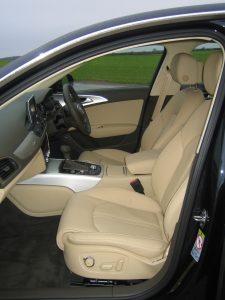 Driven with any kind of intent and the average fuel consumption on the trip meter soon began to plummet, dropping to just over 20mpg during a "spirited" drive, but treat it gently in the Economy setting and this monster machine would return up to 37mpg without trying too hard, so for such a big car, it really wasn't that bad.
The Bi-Turbo system, as its name suggests, means there are two turbochargers, a small one for low speed to eliminate turbo lag, and a larger one for higher speeds.
As with most Audis, the list price and the price the customer is likely to pay are two very different things. This car, for example costs £43,740, but with all the extras added, which makes this car what it is, the final invoice totted up to a few quid under £60,000 – and while most people could live without many of the "toys" they do make the car quite special and a true delight to live with.
The Bose sound system is near the top of the list of worthwhile extras for me as I'm sure it would be for anyone who is passionate about their music, and I loved the radar cruise control which was brilliant.
You simply set the system at the speed at which you like to travel, and then just sit back and let the car do the work – if you dare. As it catches up to another vehicle, the system will slow the car down and maintain a preset gap, which can be adjusted depending on the driver's preference and the speed at which you are travelling.
Unlike some systems on other cars, it will work right down to a complete stop in traffic, and accelerate away again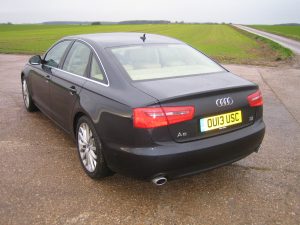 when the car in front moves off. It's really clever stuff, but my foot was rarely a fag-paper's width off the brake pedal – just in case! I've seen those demonstrations where the system fails to work and the car barrels into the obstacle it was supposed to avoid. It featured a German brand, but not an Audi, I would add.
There is also a lane departure warning system which puts torque on the steering wheel to keep you in your lane, and the car will parallel park itself, which will amaze your friends if they've never seen it done before.
The interior of this A6 is as palatial as they come and the beige leather contrasts nicely with the red illumination of the instrument panels. The seats have inflatable cushions which can be adjusted to offer just the right amount of grip, or support, from the seats and both front perches have three memory positions.
This Audi A6, with its combination of potent performance all-wheel-drive and respectable economy, is one of the best grand tourers and would be the perfect travelling companion for that winter skiing trip to Alps.
Now – where's my passport?
Rating: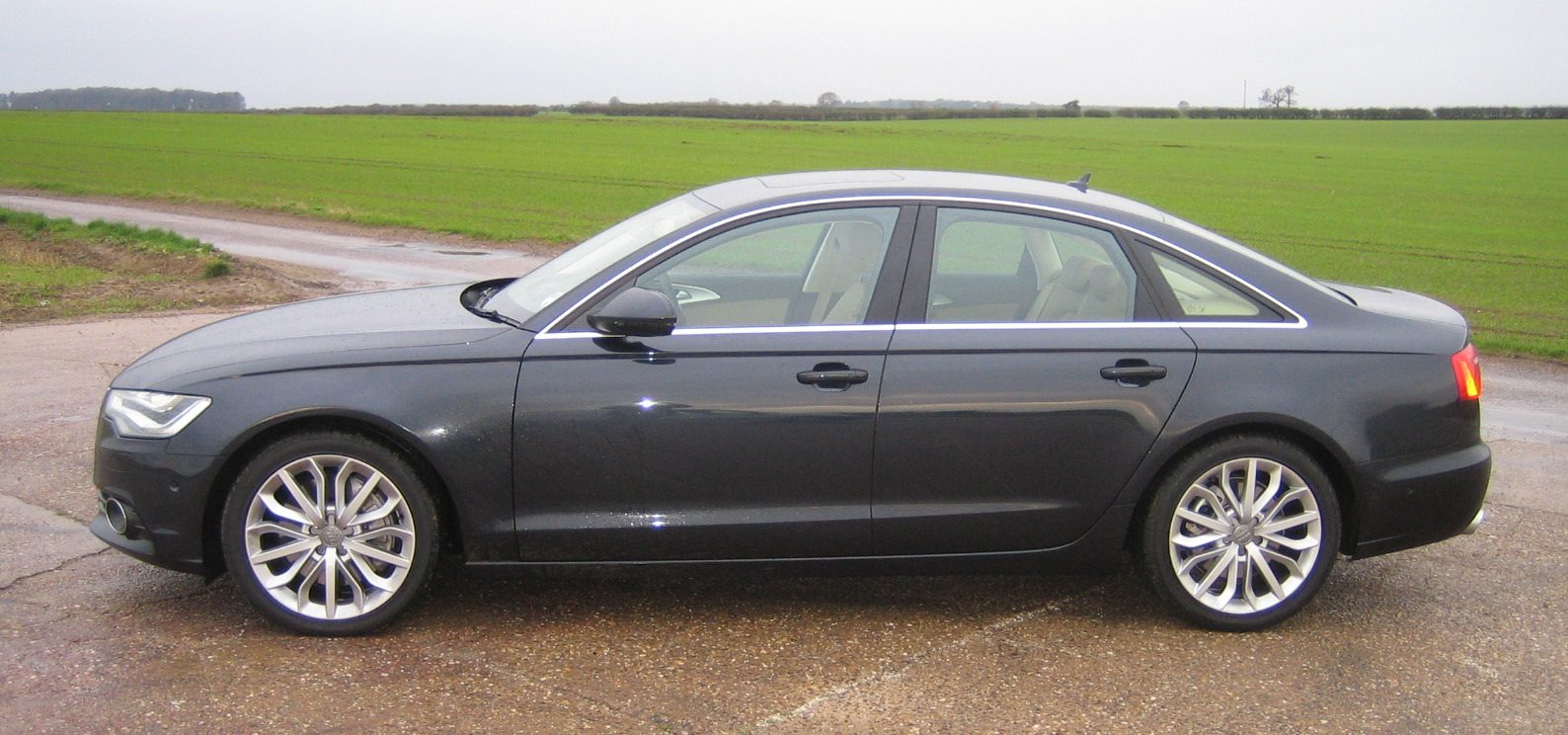 THE VITAL STATISTICS
MODEL: Audi A6 3.0 BiTDI quattro SE 313PS.
AUDI A6 RANGE: From 2.0 TDI SE 4dr (£30,985) to 3.0 BiTDI 313PS quattro Black Edition 4dr (£49,915).
ENGINE: 2967cc, 313PS V6 diesel engine, driving four wheels through 8-speed Tiptronic gearbox.
PERFORMANCE: Top speed 155mph. 0-62mph in 5.1 secs.
ECONOMY: City: 35.3mpg.
Country: 50.4mpg.
Combined: 44.1mpg.
Fuel tank: 75 litres.
CO2 EMISSIONS: 169g/km.
INSURANCE: Group 39.
PRICE: £43,740 (£59,920 as tested)
WARRANTY: 3 years/60,000 miles.
WEBSITE: www.audi.co.uk
• All data correct at time of publication.