Modern York's tourist attractions show off its history
WORTH A VISIT… THE CITY OF YORK'S TOURIST ATTRACTIONS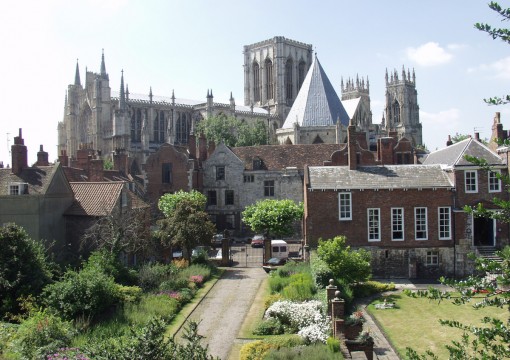 TOM SCANLAN spent long weekend in one of Britain's most exciting and historic cities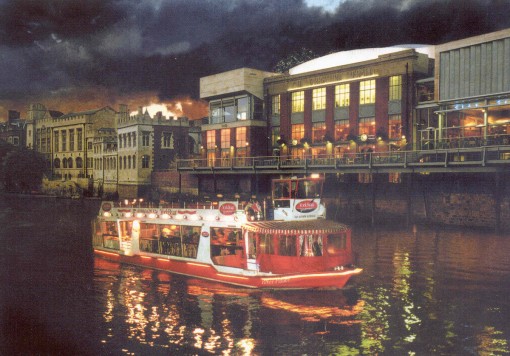 Busy roads into the city, busy by-pass roads, busy streets in the centre… old York buzzes with life, as do its huge variety of tourist attractions.
Our very pleasant room in the Park Inn hotel overlooked the River Ouse, flowing through York's centre. Seeing the tourist boats cruising up and down provided the answer to what to do one evening. By chance, a rainbow arced over the Minster and the evening sun made its stone glow.
After a tasty evening meal in the hotel of fish and chips and, of course, mushy peas, it was time to have our first look around the city of York's tourist attractions. On the Saturday night, it was heaving with kids moving from pub to pub. Given that so many of our towns and cities get a bad press for loutish behaviour on the streets, we never felt threatened and saw nothing more scary than a late-night reveller jumping into a fountain. So a stroll around the mediaeval streets was just the ticket before getting to bed.
York on a Sunday morning was as busy as ever. A myriad of shops and cafes were all well patronised. Tourists dodged each other in the narrow streets. Many of inner York's streets are called 'gates'; there's Micklegate, Swinegate, Colliergate, Stonegate (where Guy Fawkes was born), Petergate, Coppergate, Fossgate, Walmgate, Davygate, Deangate, Feasegate and more.
Other quaint names include The Shambles, the city's narrowest street. Even before mediaeval times, butchers sold their meat here and wooden shelves can still be seen on house fronts upon which produce would once have been displayed.
And then there's Whip-Me-and-Whop-Me Street. Make your own mind up about what that's all about.
York is packed with museums and fascinating historic corners. The problem is finding time for them all. It's well worthwhile getting as much information as you can in advance from www.visityork.com, or make a beeline to their office at 1 Museum Street. Serious tourists should consider buying the York Pass; buy one for the length of your stay and make good use of the wide variety of discounts at local attractions, restaurants and so on.
One of the great things about York is that pretty well everything is in walking distance.
Our family choice included the National Railway Museum for me and the Quilting Museum for my wife. We would have gone into Jorvik (the Viking Museum, so named because that was the Viking name for York), but the queues over the weekend were so long and our time was too limited.
For both of us, though, there was no question as to the first stop: York Minster.
This magnificent building is worth a long journey for itself alone.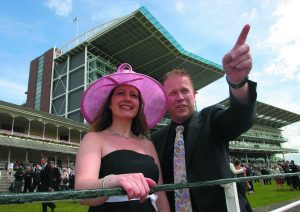 The York Pass allowed us into all areas of the Minster, except the tower; the ticket also allowed free entry for a further twelve months, which is outstanding value, because, surely, once you've visited, you'll want to return again and again (providing you don't live too far away, of course).
York Minster is the largest of its type in Northern Europe and, as it happens, it is also a cathedral.
As you enter the Minster, you are walking into the oldest part, the South Transept, from the Early English period, 1220 to 1260. Walking on, you find yourself beneath the Central Tower. Take time to gaze up at its awesome height of 197 feet and marvel at the skills – and courage – of its 15th century builders. If you want to climb to the top, start training now for its 275 steps. Ahead is the North Transept and left and right are the Nave and West front and the Quire and East End. These date, respectively, from the Decorated period, 1280 to 1350 and the Perpendicular period, 1361 to 1472.
But the Minster's origins, in a way, go back to Roman times. Its foundations lie on top of the remains of a Roman fortress; a visit to the Crypt and Undercroft (free with your York Pass) reveals fascinating glimpses of that time 2000 years ago. Exquisite items are on display, as well as superb examples of more modern English church silverware.
The most impressive features in many places of worship are often their windows. York Minster has several wonderful examples, for both intricate stained glass and sheer size. The Great East Window contains the world's largest area of mediaeval stained glass in a single window. The Great West Window is at least as beautiful with its curvelinear tracery's central feature in the form of a heart, "The Heart of Yorkshire" as it is known.
And the Jesse Window, from around 1310, is a common theme in great Christian churches.
York being an ancient city, with its famous Roman history, many aspects of its two millenia are featured for visitors to explore and experience. The newest display, in the Micklegate, at the south westerly point of the city wall, is one such example, but children need to be warned in advance about the skulls (even if they're not real)!
In fair weather, a floodlit evening cruise down the Ouse with YorkBoat turned out to be a very pleasant way of passing time and enjoying more of York's history. The York Pass earned a discount off the already-inexpensive fare and passengers can sit back, visit the bar on board, and listen to a witty and informative commentary from the skipper: as we passed along, one site was pointed out was where miscreants were hanged, "a sort of mediaeval Asbo…"
A long weekend in York was wonderful; the trouble is, it wasn't long enough.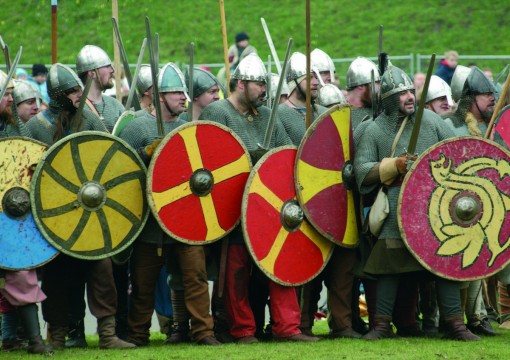 FACTFILE:
The York Pass offers a choice of entry or discount into many visitor attractions including restaurant, shopping and evening entertainment offers, including ghost walks and tickets. You can buy a 1, 2 or 3 day pass at York Visitor Information Centre, tel 01904 550099, email info@yorkpass.com or visit www.yorkpass.com.
A one-day adult Pass costs £34, 2 day Pass £48, 3 day £58; children £18, £22, £26 respectively.
York's Visitor Information Centre can also provide a comprehensive free guide on where to stay and what to do in York.
Tel. 01904 550099, info@visityork.org, www.visityork.org
The Park Inn: 01904 459988, www.parkinn.co.uk/hotel-york