Travel prize could make holiday dreams come true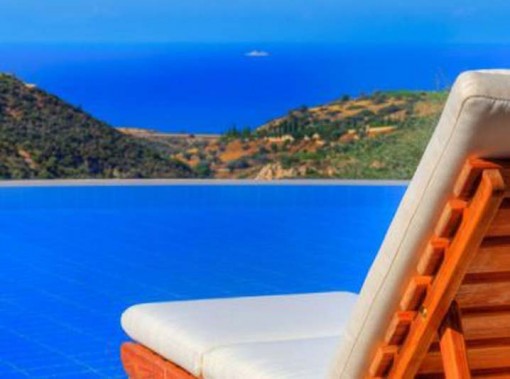 IF you feel like packing your bags, escaping our rather damp British "summer", and heading off on your dream holiday, Travel Counsellors have just launched a competition which could see you doing exactly that.
The leading independent travel company has launched a campaign to make travel dreams come true following research which suggests over 70% of people are yet to make their ideal trip.
In a recent Travel Counsellors survey, completed by over 1,800 respondents, 68% agreed with the statement that our dreams make us who we, but just 30% of people said they had actually taken their 'dream' trip, with 71% of those saying it met all their expectations.
With over two thirds of people yet to fulfil their travel dreams, citing work and family commitments, plus time and budget restraints as the most popular reasons, Grimsby-based travel agent Dawn Kirman, who runs her own travel business as part of Travel Counsellors, has launched a dedicated app to allow people to share their travel dream and be in with a chance of winning £10,000 to make it their dreams come true.
Dawn says; "We have launched this campaign because we feel that people can often lose sight of their dreams in their busy day-to-day lives, and as my business focuses on personal service and making people's dreams come true, I feel I'm in a lucky position to be able to make a difference.
"As a result, this week we have launched a special Dream-maker App, hosted on Facebook, which allows people to submit their dream holiday with the chance to win £10,000 towards their perfect break. It really can be anything, from a round-the-world adventure, to your own desert-island getaway, there's no limit to what people can submit as their dream."
"Dreamers" can visit Facebook and search for the "Dream-maker" (http://apps.facebook.com/tcdreammaker/) to submit their own dream alongside pictures. After voting takes place for the best submission, the most popular dream will win the ultimate prize of the perfect holiday worth £10,000. Visitors can also gain travel inspiration from a dedicated area within the site, showcasing unforgettable experiences such as becoming a real cowboy in the Montana desert, to enjoying a celebrity lifestyle with a private butler and chef in an exclusive Caribbean hideaway.
Dawn said: "With over 25 years' experience in the travel industry, being a "dream-maker" for my customers is the best job in the world. Running my own leisure and corporate travel business from my home office means I can be there for my customers at a time convenient to them, going above and beyond to offer a level of personalised travel service that cannot be matched online or in a high street shop. I'd like to thank all my customers in Grimsby for supporting my business so far and I'm encouraging them to get involved in this latest campaign for the chance to make their dream trip a reality and win the experience of a lifetime."
The winning dream entry will be announced in September this year. From a simple flight to a round-the-world trip, Dawn can take care of all your travel arrangements, down to the last detail. For more information, or to discuss your future travel plans, please contact Dawn on (01472) 277620 or email dawn.kirman@travelcounsellors.com.