Why is triskaidekaphobia putting car buyers off?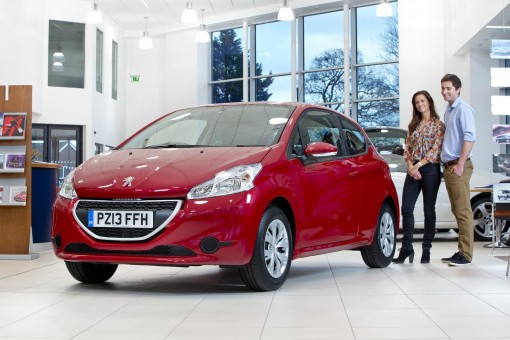 UNLUCKY for some it may be, but it seems the new 13 registration plate which hit our roads on March 1 this year has been giving already hesitant car buyers yet another reason to think twice before signing on the dotted line.
Several dealers are reporting superstitious customers are putting off buying a new car until September this year, when the '13' will become a more likeable, and arguably safer, '63'.
People with triskaidekaphobia, or the fear of the number '13', don't like the idea of driving around with 'unlucky 13′ on their car and in some cases rushed to get their new cars registered before March 1 so they could have the outgoing '62' number on their car, regardless of the fact that it will have a negative affect on their new car's residual value in years to come.
According to Wikipedia, the problem is even worse in the Republic of Ireland where registration plates feature the year of registration in the first two digits of a number plate, so '11' is a 2011 registered car, '12' is 2012 and so on.
In 2012 there were concerns among members of the Society of the Irish Motor Industry (SIMI) that the prospect of having '13' registered vehicles might discourage motorists from buying new cars due to superstition surrounding the number 13, and that car sales and the motor industry (which was already ailing) would suffer further as a result.
Responding to the concerns, the government, in consultation with SIMI, introduced a system whereby 2013 registered vehicles would have their registration plates age identifier string modified to read '131' for vehicles registered in the first six months of 2013 and '132' for those registered in the latter six months of the year.
While superstitious car buyers might want to skip the number 13, there are some great new car finance deals on offer to encourage buyers into the showrooms.
"New car sales in 2013 have taken off strongly with industry experts highlighting the economic downturn as a key factor," according to Neil Munroe, of Equifax.  "It's believed some motorists might be opting for a new car to make the most of more fuel efficient technologies to combat rising prices at the pumps".
Meanwhile, the Society of Motor Manufacturers and Traders (SMMT) has said the focus might have shifted to buying a new car instead of moving house.
One manufacturer which is doing well is Peugeot, with its new 208 model, which seems to be flying out of the showrooms, helped in no small part by Peugeot's Just Add Fuel scheme.
The Peugeot 208 was launched in the summer last year and is already a UK sales success as a Top 10 performer in January, with over 28,000 orders received since launch in the UK and some 300,000 cars already produced. With a stylish design, low CO2, great performance and outstanding economy, there is the imminent prospect of luxurious and performance models coming soon in the form of the new 208 XY and the eagerly awaited 208 GTi.
The 13-plate registrations will be the first identity on the 208 XY and GTi, which are available to order now.
Consumers can also benefit from Peugeot's unique and popular 'Just Add Fuel®' offer which has recently been extended to include 21-year-old-drivers. Just Add Fuel® provides three-years' servicing, roadside assistance, warranty, road tax and insurance all for one monthly fixed payment and fixed over three years.
Improved and with variable inputs, Just Add Fuel® prices remain very competitive and it is now possible to get a brand new Peugeot 208 1.0-litre VTi Access from just £159 a month.