Speeding can be more costly than you think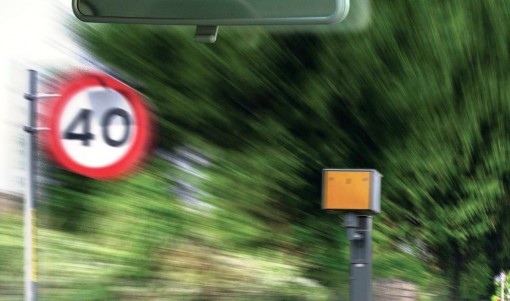 SPEEDING, or rather being caught speeding, can prove to be far more costly than the headline fine would suggest.
Insurance companies are taking a much tougher line with drivers having penalty points added to their licence for speeding.
New research carried out by RoadPilot found that the financial cost of being caught speeding is on the rise, with insurance premiums for offenders significantly higher now than just six months ago.  The cost of the average insurance premium for a speeder with three points is now £90 higher than for a driver without a conviction, up 17 per cent from the £77 average penalty in December 2011.
The findings also point to insurance premiums rising faster for female speeders than for their male counterparts.  The company's research of 10 leading insurers found that if a female driver incurs a three-point speeding conviction her premium would increase, on average, by 15.7 per cent (or £90) compared to a quote for the same person without a speeding endorsement.  This is significantly more than the uplift for a female speeder six months ago (up by 13.4 per cent, or £69).
By contrast, a male driver with an endorsement would also see his premium rise by an additional 13.6 per cent (or £90), which represents a fall, in percentage terms, compared to six months ago (14.3 per cent increase on a standard premium quote).
A speeding endorsement will remain on a driver's licence for four years, meaning that, over the period in which they are obliged to declare the conviction to insurers, it will cost the average driver a minimum of £420.
For male and female drivers with six penalty points, insurance premiums increase on average by 29.3 and 28.8 per cent, respectively.  These figures actually represent a small decrease in the average price hikes compared to those surveyed in December 2011.  However, three in 10 insurers now refuse to cover the driver (both male and female), as opposed to all 10 insurers agreeing to offer cover six months ago.
James Flynn OBE, CEO of RoadPilot, comments, "The everyday costs of motoring continue to rise, so the last thing motorists can afford is a speeding endorsement.  Insurance premiums for both men and women with no convictions have increased, on average, by 12 per cent over the last six months to an all-time high, so a further £90 increase, on average, to insurance premiums each year has a significant impact on overall vehicle running costs."
Subscribers to RoadPilot Mobile, a speed camera detector application for GPS smartphones, can receive the latest updates of fixed and mobile camera locations anywhere in the world.  At a cost of £2.99 for a monthly subscription, with annual (£14.99) and three-year (£29.99) packages also available, RoadPilot users benefit from total peace of mind, and could save more than £200 a year as a result.
"A subscription to RoadPilot Mobile can help drivers be more aware of local limits and therefore avoid being caught speeding," Flynn continues.  "What's more, thanks to the innovative real-time alert facility of RoadPilot Mobile, which allows users to notify other drivers if a mobile camera site is live, drivers can benefit from thousands of mobile camera site updates every month."
RoadPilot Mobile, is available on most major smartphone platforms, including Android, Apple iOS, BlackBerry OS, Nokia Symbian and Windows Mobile.  For a full list of compatible handsets, please visit: http://www.roadpilot.com/roadpilot/supported-phones.asp.