Road tax changes come into force from October 1, 2014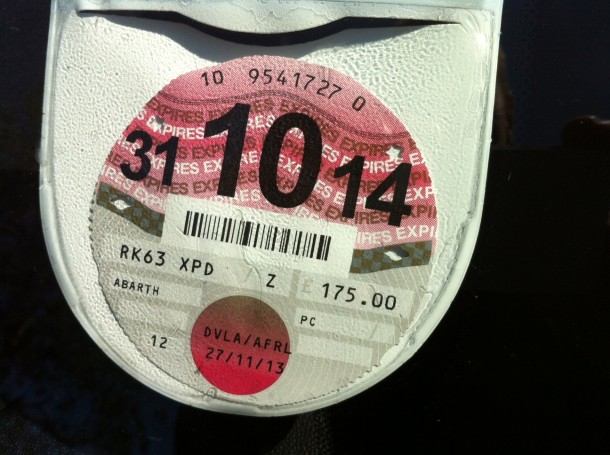 FOR more than 93 years, we've had to display a tax disc in our windscreens – but after October 1, 2014, that will no longer be the case – but don't think you'll get away without taxing your vehicle!
The tax disc is being phased out as part of an overhaul of road tax arrangements designed to make paying your car tax easier and the road tax system cheaper to run which in turn is expected to save the taxpayer £10-million a year.
Over 1.7-billion tax discs have been issued since 1921 and in 2013 a total of 42.2-million were issued by the DVLA.
The new road tax set-up is also designed to make things harder for those who attempt to evade paying road tax, with the authorities now relying on numberplate recognition cameras to determine that a vehicle has been taxed.
From October 1st 2014 you'll no longer need to display a road tax disc on your car windscreen. Even if you have time left to run on your car tax, the little disc can be taken off your windscreen and thrown away.
In future, the DVLA will send you a reminder when your road tax is up for renewal in the normal manner and you can then pay your road tax online, over the phone or at the Post Office, as is the case now.
The road tax price bands are to stay the same, as will the existing options of paying for 12 or 6 months tax upfront, but from November 1 you will have the option of paying your car tax monthly, and by direct debit, so you'll never forget to pay.
Drivers paying in monthly instalments from their bank accounts will be subject to a 5% surcharge on top of the road tax price itself. That's less than the 10% that's added when you pay for six months tax, an option currently used by 23% of motorists. Only the one-off annual payment comes with no extra charges.
The key advantage of paying your car tax by Direct Debit is that the DVLA will continue taking the payments until you tell them to stop. It means that you'll no longer need to remember to renew your car tax.
Under the new road tax system, the process of selling your car will change. Any remaining road tax will not transfer to the new owner with the vehicle.
Instead, the seller will be able to get a road tax refund on any tax remaining on the vehicle, while the buyer will have to pay to re-tax the car.
The tax refund on a sold car will be sent automatically when the DVLA receives notification that the car has been sold, scrapped, exported or taken off the road with a Statutory Off Road Notification (SORN).
Sellers are expected to inform the DVLA of any change of ownership straight away or face a £1,000 fine. If they don't, they could also still be liable for speeding or parking fines incurred by the new owner.
Information on whether or not a car is taxed is available online via the Government website. All you need is the make and model of the car plus the registration number.
Most inspectors patrolling the roads in search of untaxed vehicles use automatic number plate readers instead of visually checking the tax disc. The police also rely heavily on number plate recognition cameras to catch untaxed drivers out on the road so in that respect, very little will change.
For more information: https://www.gov.uk/government/news/vehicle-tax-changes