Pothole plague set to get worse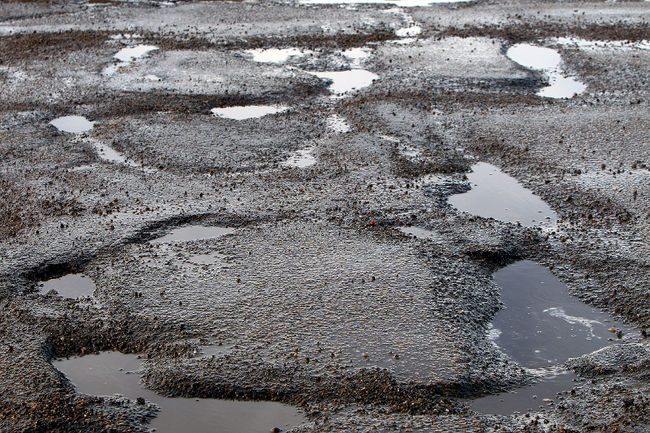 BRITAIN'S pothole plague will get worse before it gets any better, according to campaign website Potholes.co.uk.
The road maintenance campaign site, set up by Warranty Direct in 2007, has seen record numbers of visitors reporting potholes and resulting damage to their vehicles in the last three months.
It follows the Asphalt Industry Alliance's annual ALARM report which highlights a greater than ever shortfall in the budgets of road maintenance authorities.
And Warranty Direct chief Duncan McClure Fisher said: "From the trends we've seen recently, the statistics outlined by the ALARM report are only destined to get worse.
"The number of people visiting our site in the last three months alone almost matches our visitor numbers for the whole of 2012. More  people than ever are coming to find out how to make a claim after hitting a pothole and damaging their car.
"These statistics would be even more worrying if they included Scotland. Data from Warranty Direct shows that long-term damage caused by poor roads is far greater north of the border than it is in England and Wales, costing UK motorists an average of more than £1 million a day in wear and tear alone."
Axle and suspension faults are the most common issues suffered by British motorists and with an average repair cost of £257, they are the reason for one in five workshop visits every year.
Last week Warranty Direct named the prime regions for suspension damage in the UK, highlighting a trend that the worst areas were in Scotland and the best were in the South of England.
In fact the worst six areas were all Scottish regions, Angus topping the list with a 9.97 per cent suspension failure rate followed closely by Renfrewshire, Lanarkshire, Ayrshire, Aberdeenshire and Midlothian.
The worst English area was North Yorkshire, followed by Tyne and Wear and Cumbria.