Fancy a ride in the 600bhp Onyx supercar?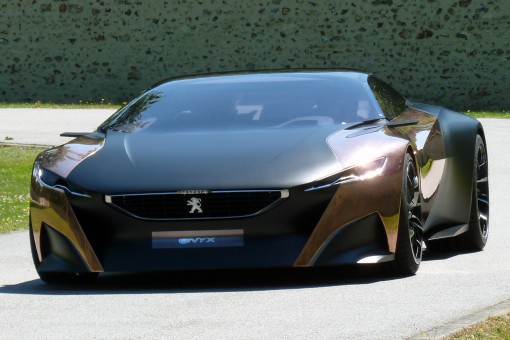 WOULD you like a ride in a 600bhp supercar for free? Of course you would!
Well, French carmaker is offering the opportunity to have a ride as a passenger in its powerful Onyx concept car. This is a money-can't-buy prize to enjoy a sample of all that power.
Peugeot is putting its Onyx through its first public demonstration at this year's Goodwood Festival Of Speed, which celebrates its 20th anniversary this year.
The prize ride experience is open to anyone over 18-years for Saturday, July 13. Those wishing to participate in this free competition need to simply visit http://www.peugeot.co.uk/goodwood-onyx-competition/ to leave their contact details.  The draw will take place on July 1, allowing time for arrangements to be made. Terms and conditions do apply, but all details can be viewed on the website.
With most concept cars usually being modelled for static appreciation, the Peugeot Onyx breaks the traditional mould with superb authenticity, innovative use of materials in its construction and performance to impress.
Within the carbon fibre shell sits a mid-mounted 3.7-litre V8 HDi FAP diesel-electric hybrid power unit developed with the expertise of Peugeot Sport and the experience acquired from racetracks the world over. NACA ducts in the double-bubble roofline supply the intake for the diesel V8 to transmit 600bhp to the rear wheels via a six-speed sequential gearbox.
Intelligent HYbrid4 technology recovers kinetic energy stored in lithium-ion batteries, to be redeployed to enhance acceleration, boosting the power by 80bhp, to give this 'Concept Car' less than 2kg per horsepower, which means Onyx achieves high performance without altering the purity and elegance of its exterior style.
The exterior is fashioned by hand by a master craftsman, the wings and doors are of pure copper sheet, polished to a mirror finish and left 'unprotected', so that over time the appearance will gain a patina — thus Onyx is alive and going green!
The Peugeot signature 'Motion and Emotion' is being fully played out at this year's Goodwood Festival of Speed hillclimb and is certainly a brand on the move upmarket.