Bikers, look stylish on the road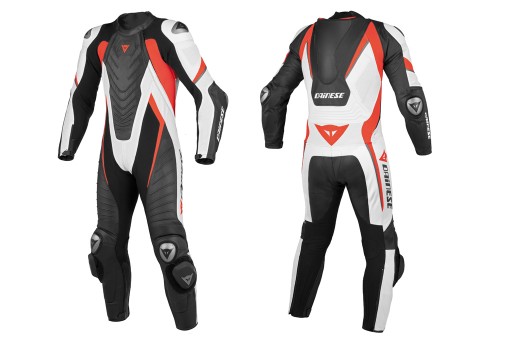 BIKERS of all shapes and sizes, well almost every biker, wants to look good on their machines.
And not just look good, their clothing has to be able to do the business, too.
Dainese has long had a good reputation for their ranges of clothing and the latest additions are no exception to the rule.
They offer an extensive range of leather suits and jackets for bikers suitable for the track or cruising the open road. All suits and jackets are made with Dainese's renowned quality and attention to detail and are packed with unparalleled technology.
The Trickster Evo is a stunning one-piece suit that offers excellent ergonomics and is full of technical features. Made from Kangaroo leather, it has patented Microelastic, bi-axial elasticated inserts to give freedom of movement.
It has co-injected protectors with titanium inserts on the shoulders, a patented suit-boot fastening system and a waterbag pocket. The suit also has large areas of perforation for ventilation. The Trickster Evo is available in sizes 44/60 and priced at £1,299.99.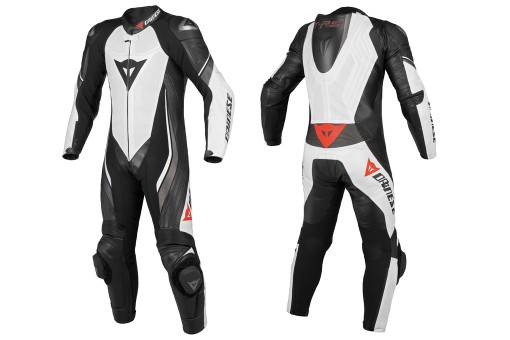 The Aero Evo P one-piece suit is dedicated to the racetrack with unrivalled ergonomics and technical content, which are combined in its design and construction. An excellent fit is ensured with patented Microelastic inserts that enable controlled stretching of the leather without having to reduce its thickness, as with conventional elastic inserts.
It has aluminium inserts on the shoulders and knees, co-injected shoulder protectors, localised perforation, patented inserts in bi-axial elastic fabric and suit-boot fastening. The Aero Evo P is available in sizes 44/60 and priced at £1,044.99.
A top priority for Dainese has always been to combine excellent ergonomics with unparalleled technology and the Super Speed Pelle does just this.
Setting a new standard for sports jackets it has Microelastic inserts and the exclusive, extremely resistant D-Skin fabric, which combined with the S1 fabric gives high mobility where required. It features co-injected shoulders with titanium inserts, back and chest protector pockets, localised perforation, an aerodynamic spoiler as well as a lining treated with silver ion and inserts in 3D bubble fabric.
The Super Speed Pelle is available in sizes 44/60 and priced at £519.99
The Speed Naked Pelle is distinguished by its unmistakable style and attention to detail. It has cowhide treated resins to give a vintage look and aluminium shoulder inserts, with Pro-Shape soft protectors for exceptional comfort.
There is a chest and back protector pocket, jacket-trouser fastening system and elasticated inserts. It is also available in a summer version with localised perforations.
The Speed Naked Pelle is available in sizes 44/60 and priced at £434.99.
For more information visit dainese.com