Nissan Leaf tops sales charts again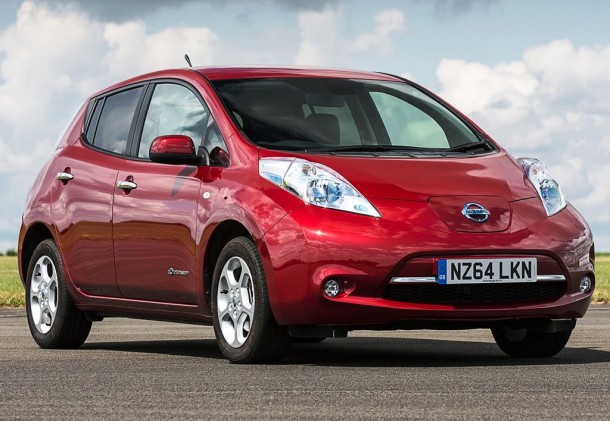 NISSAN'S pure electric Leaf has once again come top of the sales charts in its class.
In fact, sales of the model broke European and national records in September.
Sales figures released by the Society of Motor Manufacturers and Traders (SMMT) show the Nissan LEAF clocked up 851 sales during September, up 156 per cent on the same month last year (332 sold), and topping March 2014 (the previous record month) when 630 were sold. This strong performance was not only a record for the UK, but represents the largest volume of Nissan LEAFs ever sold in one month in a European market.
Sales of the British-built Nissan LEAF have already bettered the total number of units sold in 2013 (1,812 in total), with 2,969 cars sold so far this year, proving that the model's practicality and low running costs, coupled with its unique driving experience, are keeping it ahead of the competition.
Dig deeper into today's figures released by SMMT, and the data reveals that the Nissan LEAF sold more than double the volume of all other pure electric models combined in September, securing a 70 per cent share of the pure electric vehicle market in the month. In fact, the data also confirms that the Nissan LEAF is the best-selling pure electric car so far this year, achieving a 66% share of the market.
Paul O'Neill, EV Manager, Nissan Motor GB Limited said: "Sales of the all-electric Nissan LEAF continue to go from strength to strength and it's no surprise that the vehicle that pioneered the EV sector in the UK continues to blaze the trail for the rest of its class."
"September's result gives us a clear indication that motorists are beginning to recognise that switching to a Nissan LEAF is not a compromise but an opportunity."
"With a performance that matches many of its traditionally-powered competitors and the availability of charging infrastructure accelerating, the LEAF truly is a compelling choice and we fully expect to see sales continue to flourish."
The number of Nissan-compatible rapid chargers available in the UK has now reached 366, with 170 of these installed at key motorway service stations along the Ecotricity Electric Highway. This means that almost 80% of motorway service stations across the country are covered, with over 95% planned by the end of the year. And with the service operating on a free-to-use basis for the foreseeable future, it's easy to see why the Nissan LEAF continues to spearhead the pure electric market.
For more information about Ecotricity's Electric Highway, visit: http://www.ecotricity.co.uk/for-the-road/our-electric-highway