Mitsubishi L200 gets 5 year, 125,000-mile warranty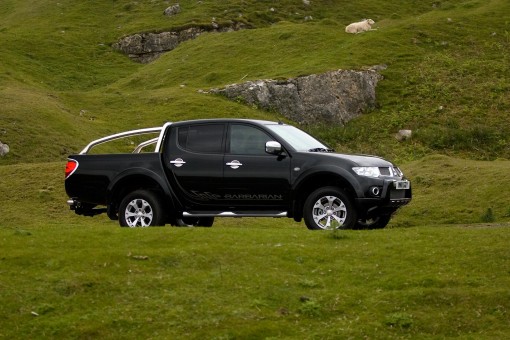 Mitsubishi has just given its L200 pick-up truck an industry-leading five-year or 125,000-mile warranty – the best warranty on offer anywhere in the UK for this type of vehicle.
While the market for pick-up trucks has seen strong growth in the last 10 years, the L200 has remained a strong seller even in the current economic climate and this latest boost will make it even more attractive to potential business customers.
Mitsubishi's versatile L200 range is available with three cab styles, single, club and double, with a good choice of specifications from the fairly basic 4Work models through to the comparatively luxurious range-topping Barbarian and Walkinshaw versions.
Click here to read our review of the Mitsubishi L200 Barbarian.
The L200 was the first pick-up truck to receive a four-star Euro Ncap safety rating and has a versatile 4×4 system which allows it to be driven in 2WD or 4WD modes, even on dry roads!
Mitsubishi's UK Managing Director, Lance Bradley, said: "Warranty cover for five years or 125,000 miles gives buyers of the Mitsubishi L200 peace of mind for longer than any other pick-up in the UK. The Mitsubishi L200 won WhatVan? 'Pick-up of Year' 15 times in 18 years and is renowned as a tough and reliable truck, which is why we have the confidence to put our money where our mouth is.
"What's more, the whole L200 range will be covered," he added.